Dan


Color scheme:


Hash: 0x5d225e07 % 0xffffff = #225e64



2022.09.20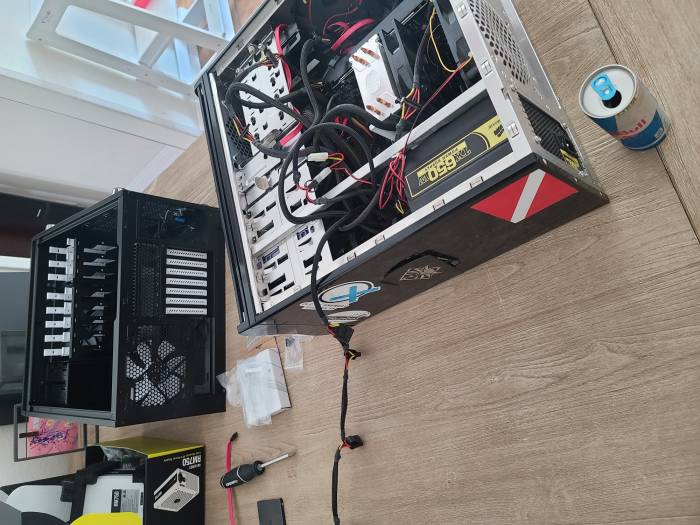 Video games, wood preservation, PC hardware, and a quick trip to Las Vegas. Read on.
2021.11.07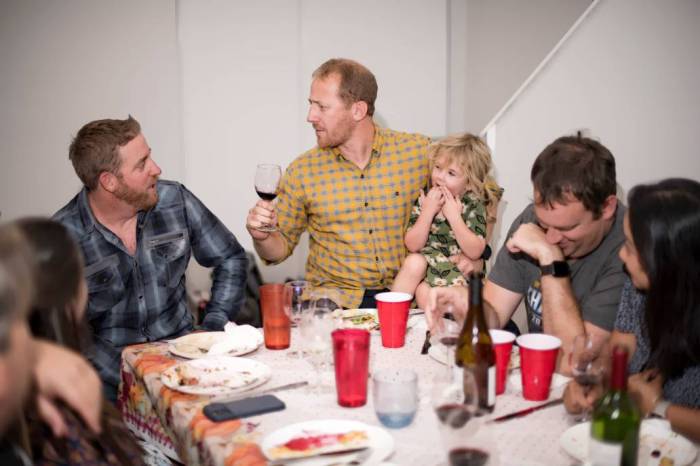 After a covid year off, Friendsgiving returned to San Marcos where we squeezed eight families into a not-particularly-code-compliant VRBO. The last part isn't all bad; it meant there was a 30' waterslide and we could play Danger Pong.
2019.04.14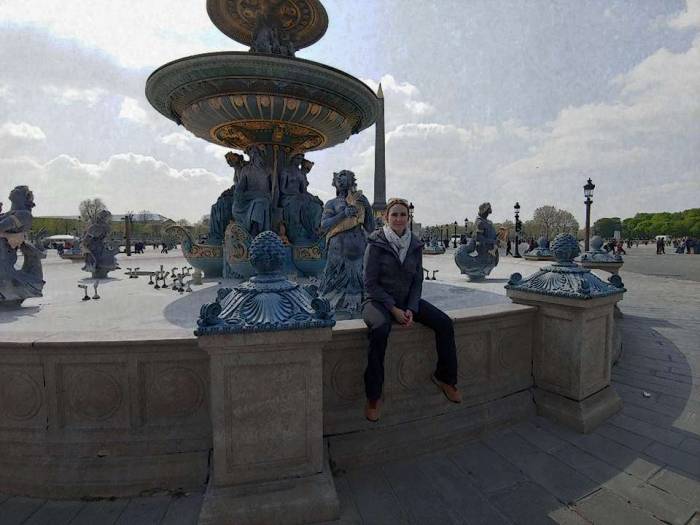 Of absolute course our arrival in Paris meant Jessica would come down with the cold that resulted from hours next to me on a plane. But her mind was set on loading up on meds and pushing through it.
2016.06.22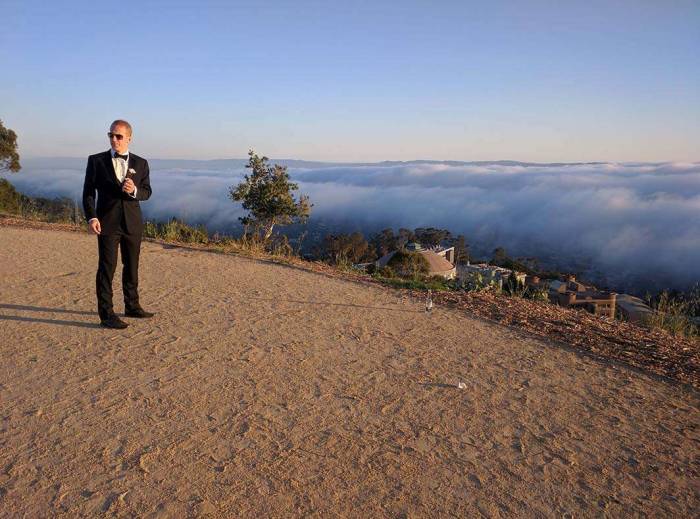 Ty got married.
2014.12.01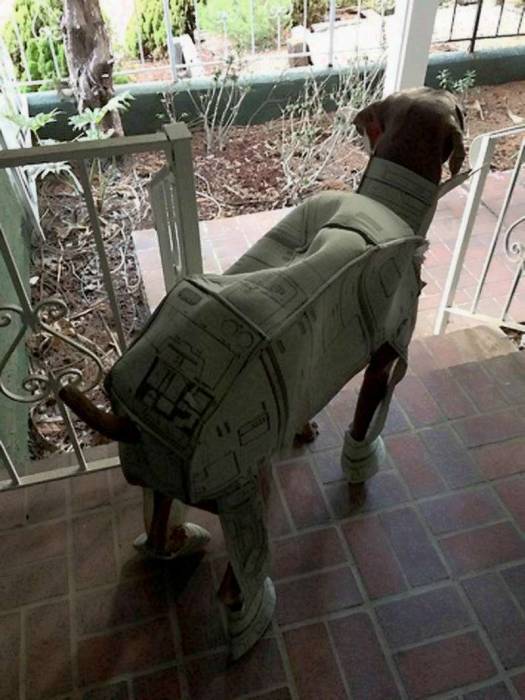 Somewhere along the way the Duc's voltage regulator decided to crack and leak. The problem manifested as a dead (new) battery and may well have been the reason my led tails blew. The prescribed voltage/resistance tests indicated that the alternator was fine, to my relief. When I pulled and inspected the regulator it seemed pretty certain.
2014.08.19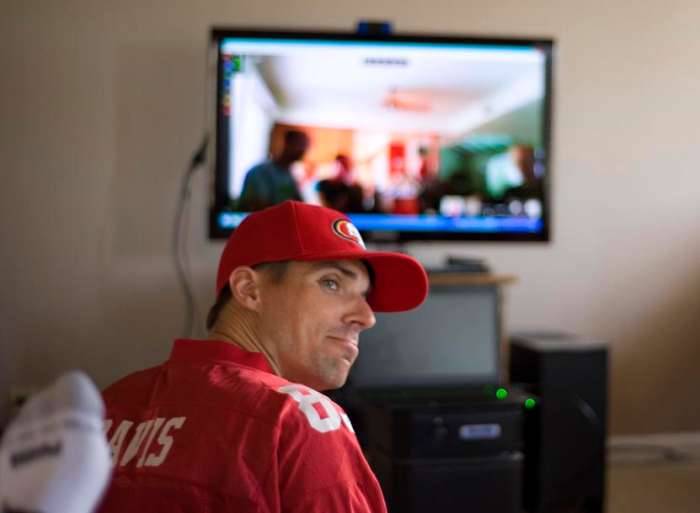 The 2014 Medieval Gridiron season has arrived, we drafted at Casa de Santos this past weekend. Good food, good drinks, Ryan and Dan drafted using the same fantasy football magazine - I know, right?
2012.02.19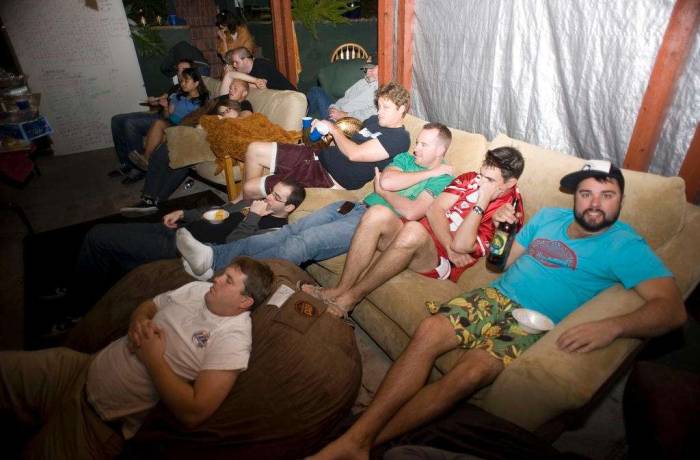 This year's Super Bowl party was probably the best so far. Since it's been cold, the original plan was to screen the game in the living room, but the cable line wasn't having any of it. Of course it was in the mid-eighties during the day so relocating the backyard wasn't a big deal.
2011.10.30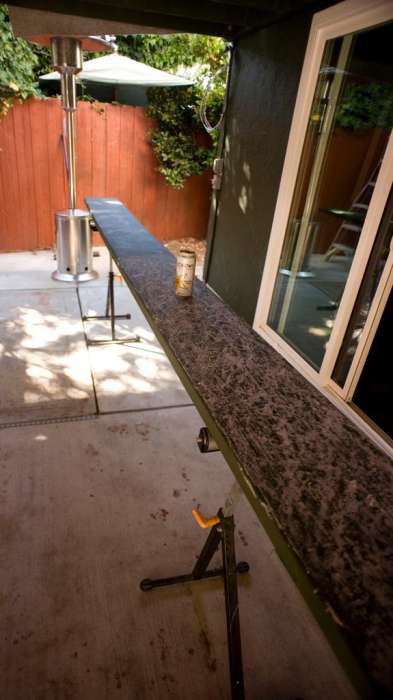 Friendsgiving is returning to San Diego next week so I've been working hard on the house.
2007.12.05
The flight out was excellent all around. No rush, no traffic, no waiting. Jon was happy to take me to the airport at 5:45 and I got into Portland on time. Getting through Portland was smooth, the trolly is adjacent to the baggage claim and will take you all the way to Beaverton for a mere $2.00. I got through a fair amount of I Am America (And So Can You!) on the way.