Since Jes enjoyed rafting, I thought maybe she'd like an ocean kayak for her bday. We did a sunset paddle before going to see Isle of Dogs.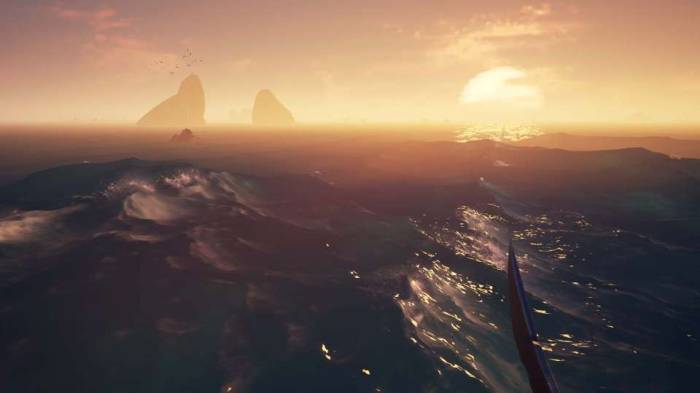 Jon, Dan, Derrick, and I took a trip to Park City. After considerable research, it appeared Snowbird would have been the preferred resort (acreage, conditions) but has a small and expensive inventory of on-site accommodations. To add to that, many of the ski areas have insane rental tax rates. Who would have thought Park City would be the more reasonably-priced option (for a ski-in/ski-out trip plan).
2018.02.25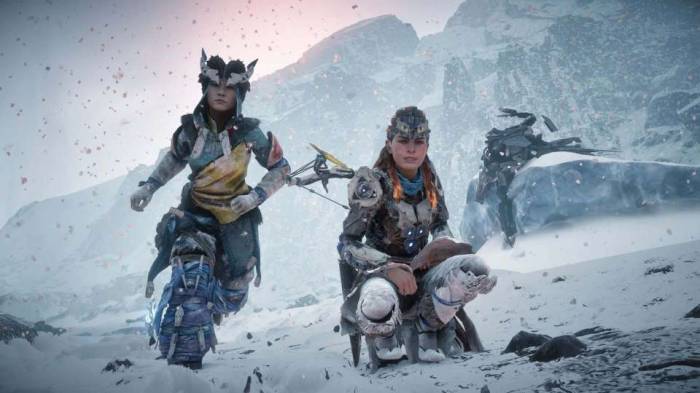 February of course means the Blind Lady Ale House Cape Run. Most of the usual suspects were there this time, plus Jessica and Shar.
2017.10.31
The Cooley Halloween party moved to the Tonkers' place due to special circumstances, but it still had costumes, pizzas, and beers. Jessica's Gamora costume won best of the night, (another) Chris's beekeeper won worst.
2017.10.24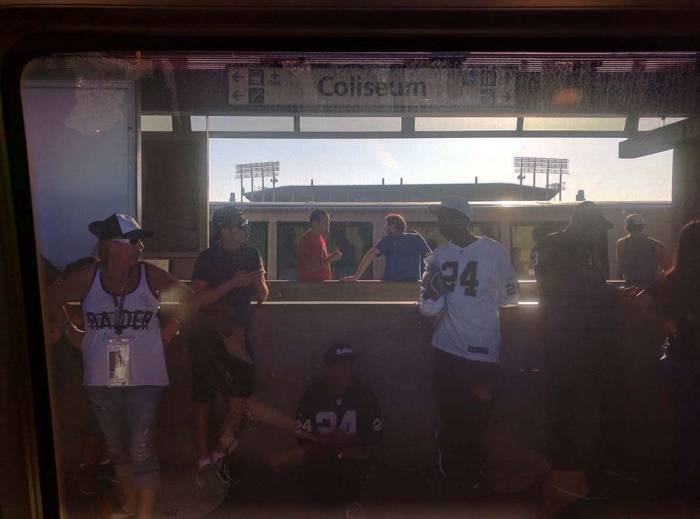 Jes and I took a trip up to Oakland to catch up with the hometown crowd and see some Raiders football. There was a bit of haze from the Santa Rosa fires, but not, like, SD in '03 or anything:
2017.08.20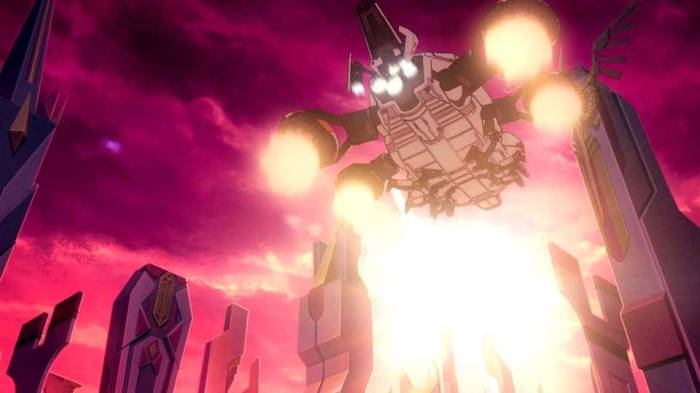 Of course more east coast trips. I can't be mad, I brought some Pot Belly peppers back this past time. And the one before that I got to ride the sweet Detroit airport tram that is overhead in the terminal.
2017.04.21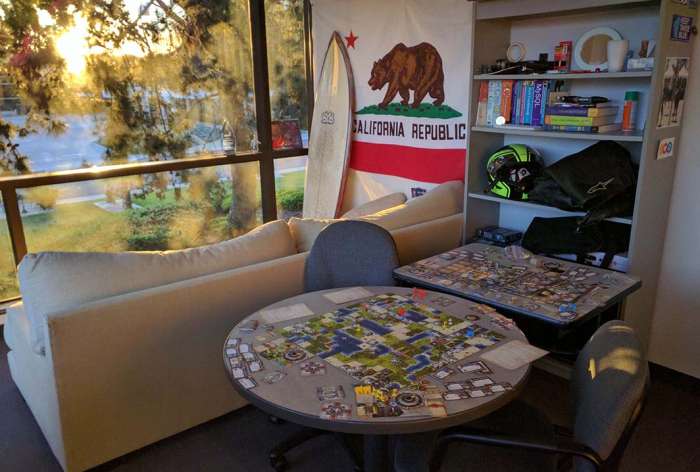 Mark brought Civ into the office and we've played through it twice. It's pretty amazing - it captures the spirit of the franchise while making it tabletop-able and adding a few elements that don't exist in the computer game.
2017.03.31

Two work trips this month. Luckily, there's Fire Emblem Fates, Liar's Dice, and some awesomely-named beers.
2017.02.28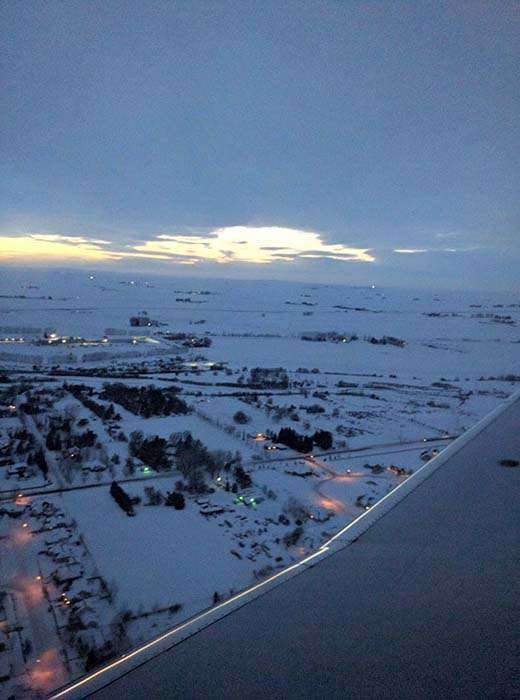 Yep, from a snowpacked Idaho to a Bear Mountain with actual base to some apocalyptic La Nina SoCal rain, February had no lack of weather. Which is a boring way to say I've spent a ton of time indoors and thoroughly regretting going outside.
2017.01.29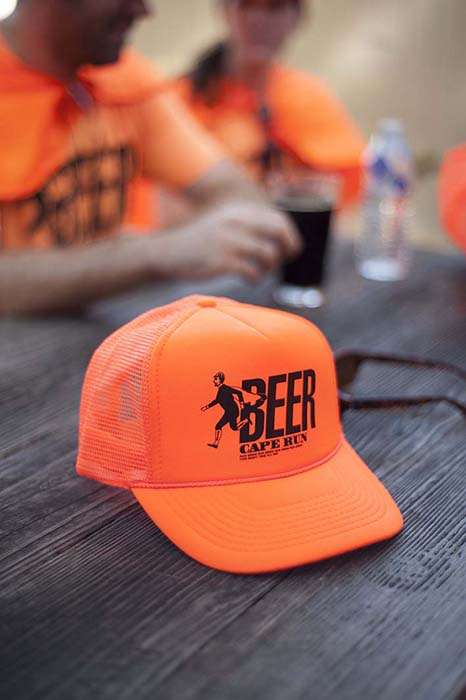 This Saturday was the annual BLAH Cape Run. We went orange this time around.
2016.12.31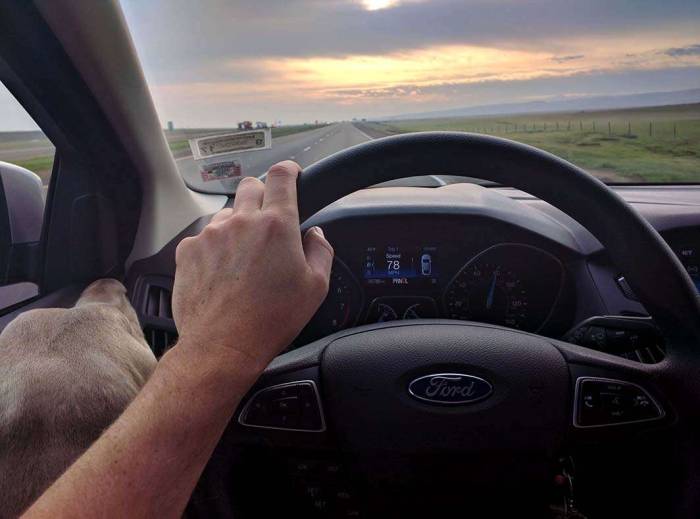 Between the Jeffsea xmas sweater party and being recruited to photo a couple of Christmas cards, seasonal garb has been in full effect.
2016.10.30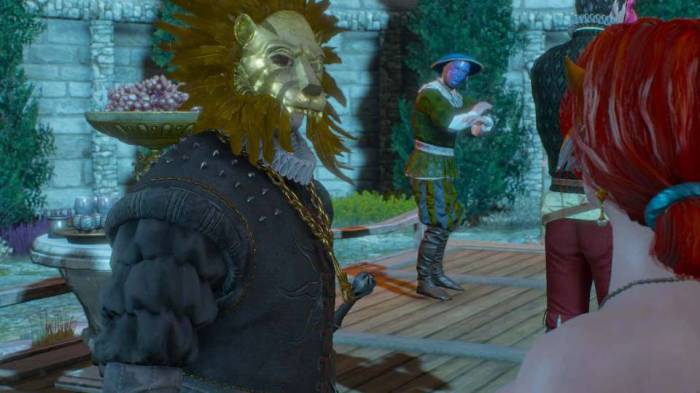 I'm just over a week/4000 years into Civ VI. It's about what you'd expect - iterative improvements over its predecessor. Here's the downlow:
2016.08.14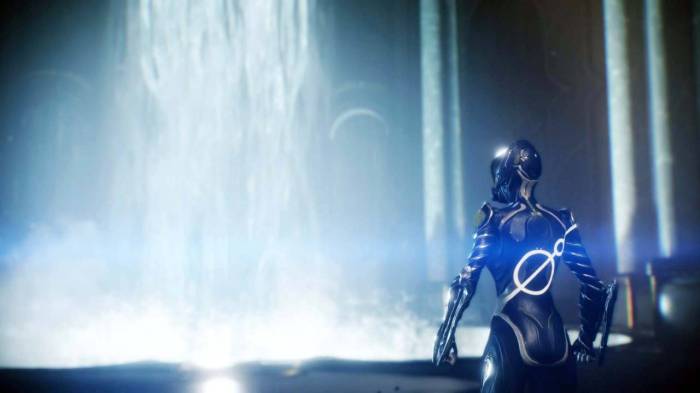 Back in July we hit Cache Canyon for some rafting. Jes and I survived the day after the Southwest computerpocalypse and barely survived the insane temperatures.
2016.07.20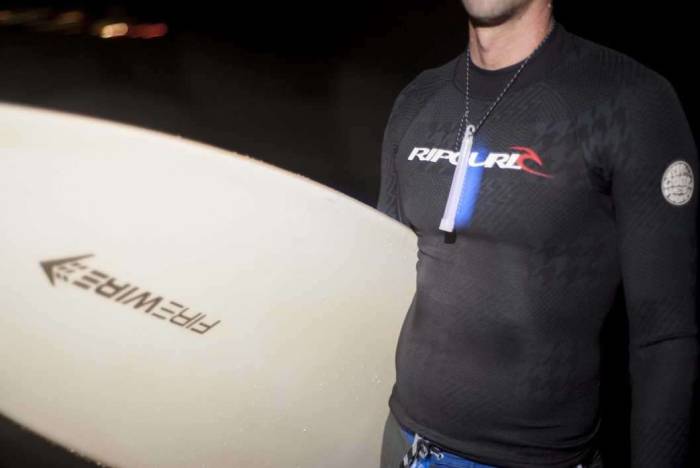 The water is super warm and there was a full moon (but unfortunately high tide) last night so I got Derrick and Scott to do a stealth sess.
2016.07.17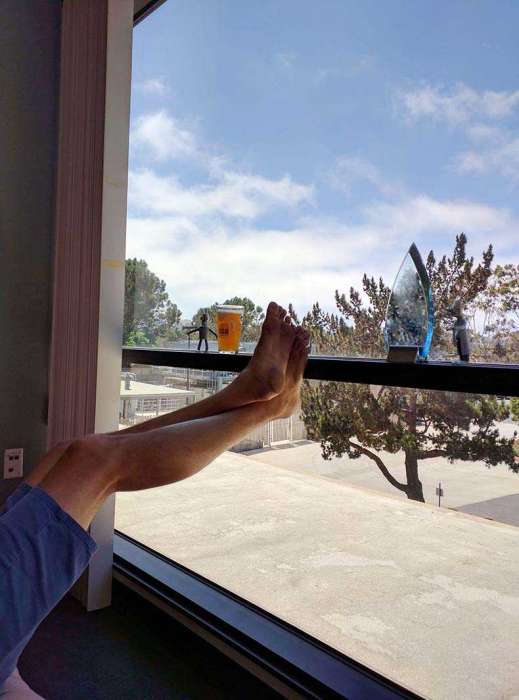 After a morning paddle out with the bros, Jes and I went down to the cove to watch the fireworks. The bluffs above the caves were a great spot, although the people on kayaks might have had more fun.
2016.06.01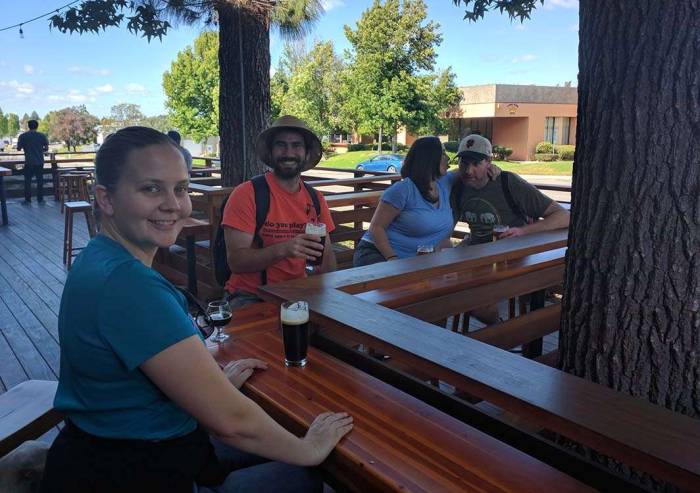 Last year some League of Sporters undertook an incredible journey, one that proved too strenuous for a single weekend. But like any semi-casual athlete, giving up just isn't in our nature. To celebrate Dave finishing his master's, we completed the second leg of the Camp'n'crawl.
2016.03.16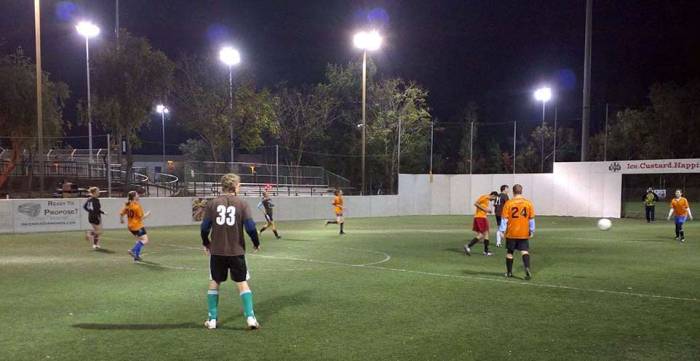 I had a Utah ski trip on the books before the mcl thing happened. I decided to go anyway and made an eleventh hour decision to bring skis even if I wasn't fit to use them.
2016.01.30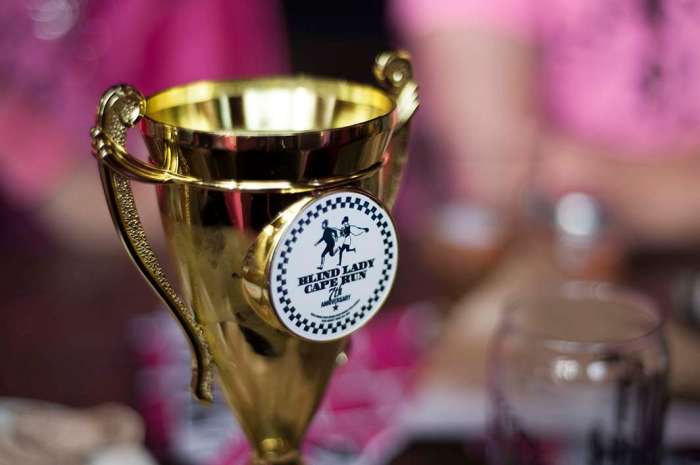 This past weekend featured the annual Blind Lady Ale House Cape Run. It is not to be missed and we had a pretty strong showing for the pink team.
2016.01.17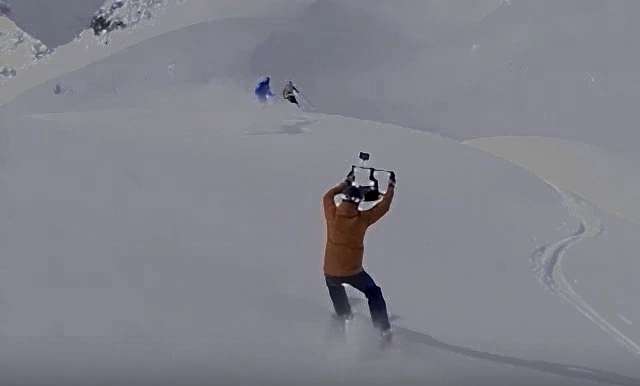 Having played around with Jon and Derrick's GoPros this past month, I wanted to throw together a short video of the skiing, volleyball, and motorbiking. There were a few issues though.
2016.01.08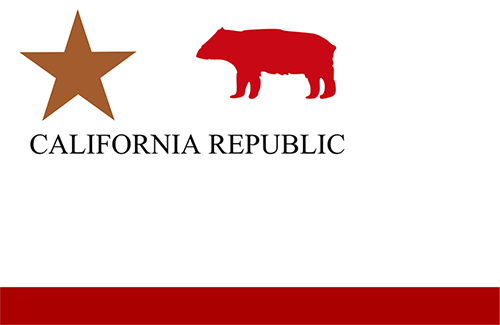 The League of Sport took advantage of nice weather and Derrick's new cul de sac to play a full nine innings of wiffle. The visitors in red and green went up big early on the home team in red, then slowly collapsed defensively, only to hold out in the end.
2015.11.16
At long last we can crawl the postapocalyptic wasteland again, Fallout 4 is here. I haven't played all that much of it, and it's taken awhile to settle back into the gameplay style.
2015.05.24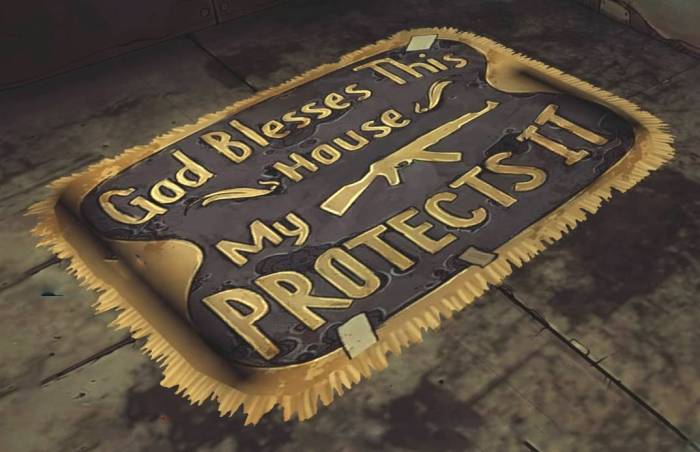 The computing domain has come along some since we last checked in. Side note: hdr is great for interior photography. I need more practice at mixing, but it's a useful tool for mitigating contrasty environments.
2015.05.09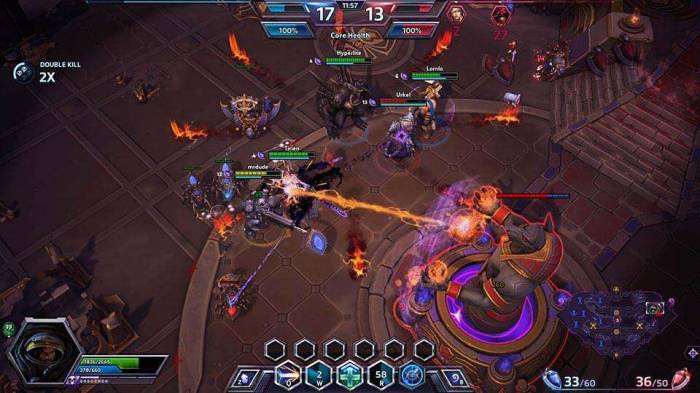 Friday was Jeff's 30th, for which we had a lan party. Save for three levels of Turtles in Time, we exclusively played the Heroes of the Storm beta. Breaks featured Round Table, pool time, and fireballs.
2015.02.08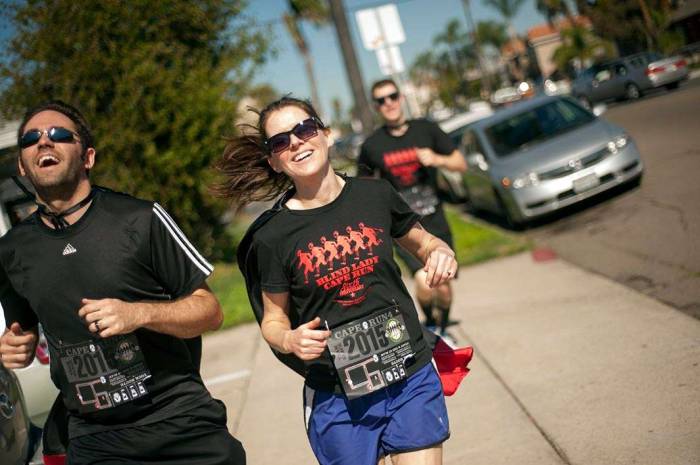 Saturday was the fourth Blind Lady Ale House Cape Run. Our crew constituted the majority of Black Team, though we made sure Darth Vader and Jon Snow felt right at home. Kafka put in a solid effort, dragging Derrick and I to a pace in the mid-7s.
2015.01.27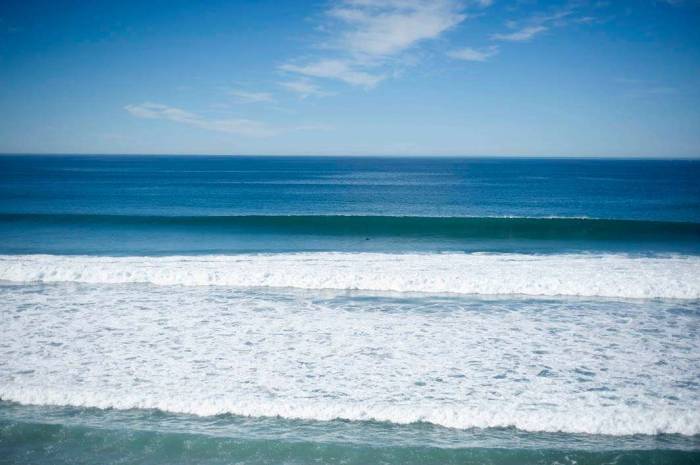 The weekend brought nice waves and great weather, plus the water is not exactly numbing. Saturday afternoon had a strong offshore breeze, making for some serious spray off the lip. Sunday morning I went out at Encinitas with Derrick and Ryan.
2014.12.01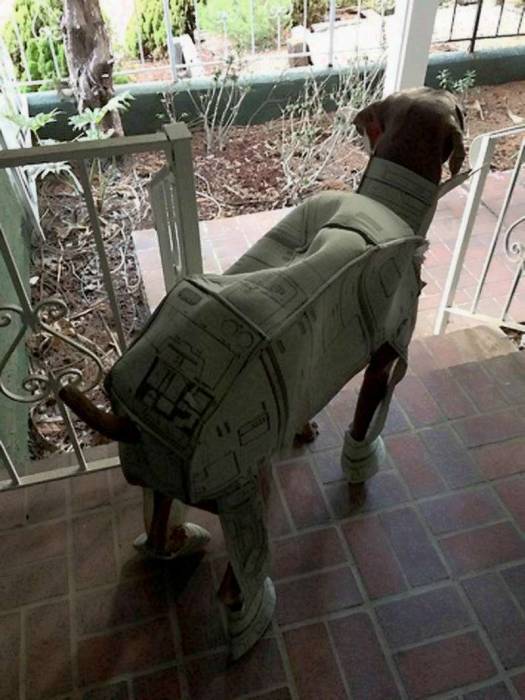 Somewhere along the way the Duc's voltage regulator decided to crack and leak. The problem manifested as a dead (new) battery and may well have been the reason my led tails blew. The prescribed voltage/resistance tests indicated that the alternator was fine, to my relief. When I pulled and inspected the regulator it seemed pretty certain.
2014.10.19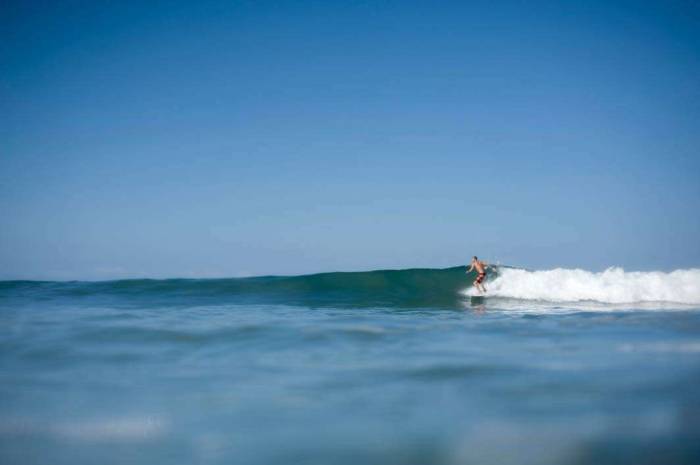 I finally took the housing out on the water with the sun up.
2014.03.17
As I may have mentioned, Blayke B. is now an entire year old. The San Luis folks came down, D did some grilling, even Lee stopped by for a loaf of bread. Lovely day, lovely company.
2013.05.15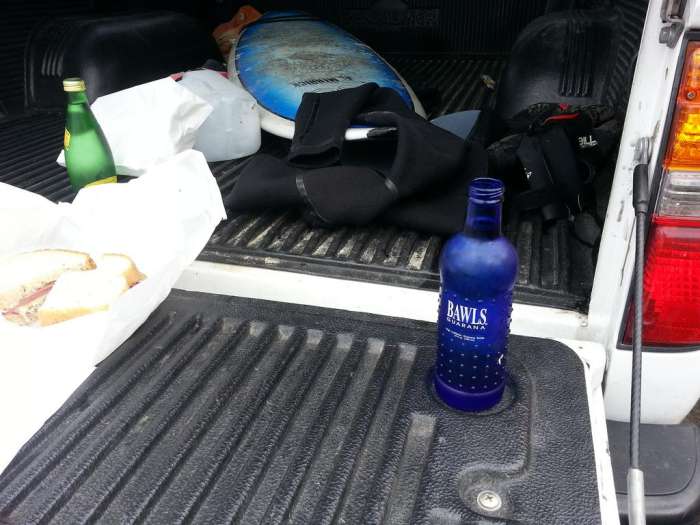 My favorite englishman turned 40. We did a throwback lunch sess with Connie and afterward he and I tailgated with Cheese Shoppe sandwiches. Classy Guy had Perrier, I had Bawls.
2013.03.17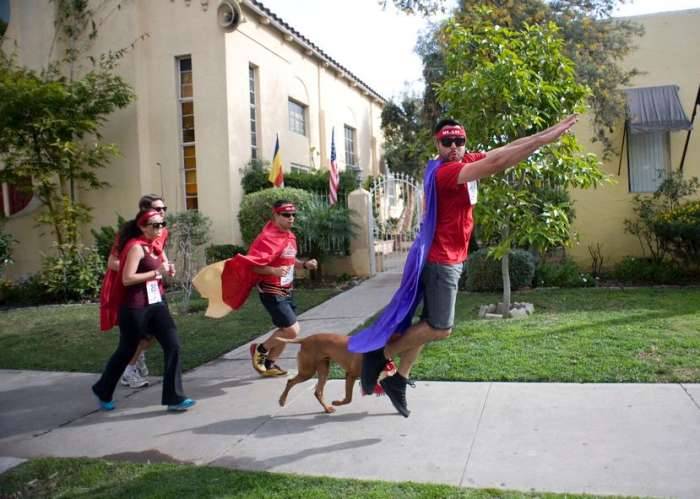 Okay, so my domain expired and I didn't renew it quick enough. When this happens they want $150 more so I just let it really expire and then re-registered, and did so through my host so that's nice. But I'm back, so let's see...
2012.08.19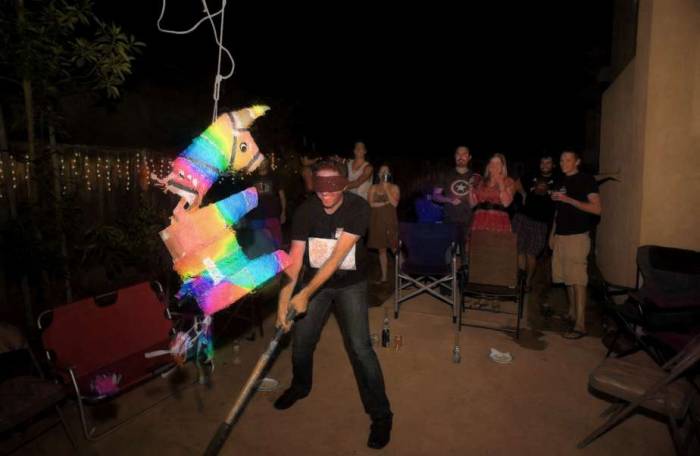 The Tonks hosted a taco party last night. The eats were good, the company was good.
2012.07.04
I spent most of the fourth getting the master bathroom ready for cement board. The cuts all worked out pretty well but when I went to the hardware store for roofing felt I came back with more projects. Bulbs for the cable lights, a concrete pier for the deck, chlorine granules for the pool, and rock for the planters. I wound down the afternoon weeding, painting, and rocking the planters.
2012.06.18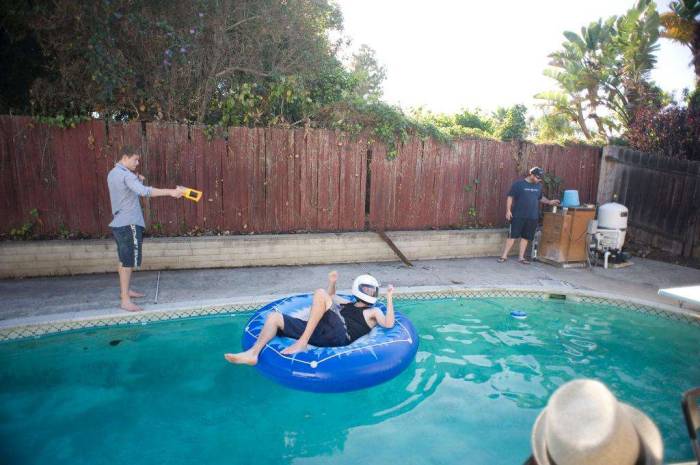 Wednesday the sixth was e3 for me and the mforma guys. Hands down the most anticipated attraction for me was Borderlands 2. Thanks to Chris (aka zombiepancakes), we got a spot in the vip demo with no waiting. The sequel looks to have much better production quality without messing with series' excellent rpg/shooter formula.
2012.05.22
J and I cleaned up well over 20,000 zombies last weekend. But they got me back, zombified my molar. No good. L4D2 is pretty excellent, it's remarkable how many z's they can send at you without melting the xbox. 4up would be epic.
2012.04.01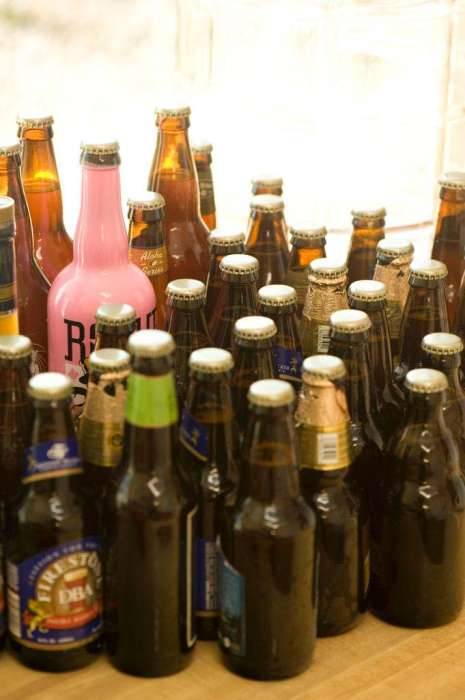 Tijuana Steamer is bottled and conditioned. It turned out well. The math puts it somewhere around 6%, but it's quite smooth. Notable variations were the addition of about a pound of corn sugar to the wort. Reracked at one week, fermented for three.
2012.01.28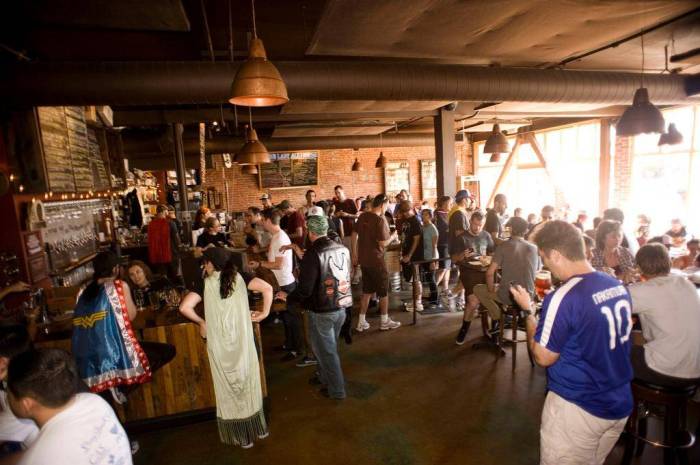 Today was the Blind Lady Ale House pub run; BLAH -> Small Bar -> Tiger Tiger -> Toronado -> BLAH. Apparently they expected a dozen be-caped participants, but received quite a few more. Not getting wristbands/tees wasn't the worst thing in the world, it was a good crowd.
2012.01.08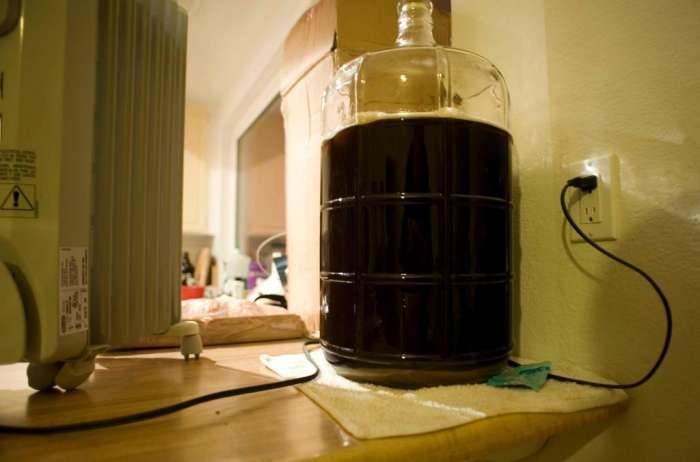 Ladies and gentlemen, I give you Porter Rico. This coconut coffee porter is probably going to be a horrendous failure since it's my first brew, but I'm optimistic. Flavoring one's first beer isn't the smartest idea, but I've never claimed to be smart.
2011.09.06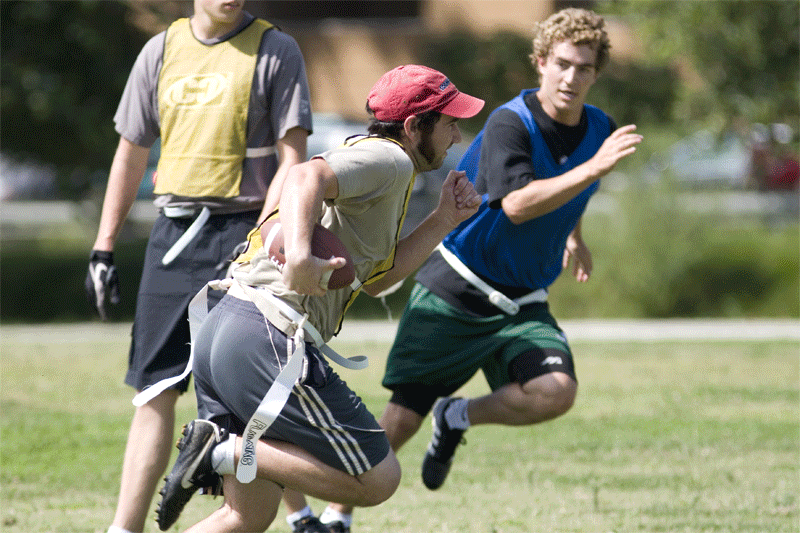 Flag football has concluded. It was a good run.
2011.08.12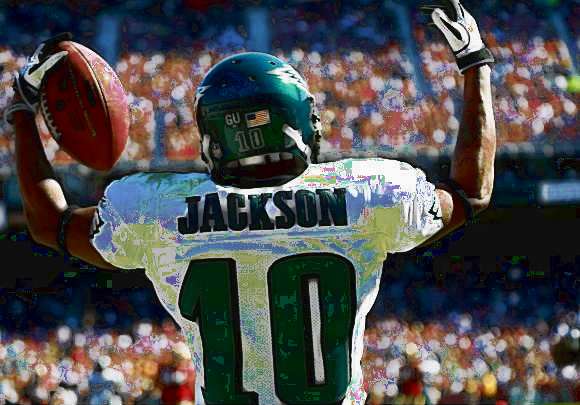 It's almost time to defend my fantasy titles. I've already hashed out my dream team:
2011.05.05
...but not really. The newest installment of the quintessential Speed Night saga hit theaters on Friday. Though CS made it to the movie, I'll be flying alone on this review:
2011.02.20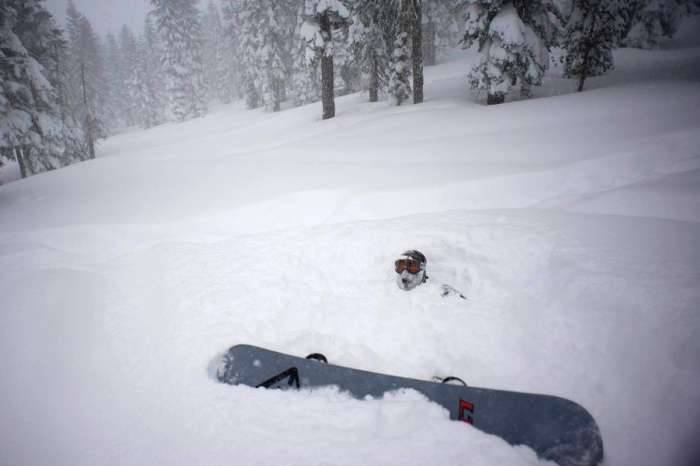 We took a Wednesday night flight to Sac and met the brothers. From there it was a treacherous journey through the mountains that were already being pelted with snow. Even with a 30mph speed limit beyond the chains checkpoint, the 4wd Tundra got us to the cabin in just a couple hours. And that's where I high-centered it on what looked like soft snow covering the driveway. After an hour of digging we freed the vehicle and hit the hay for four blissful hours of shuteye.
2011.01.30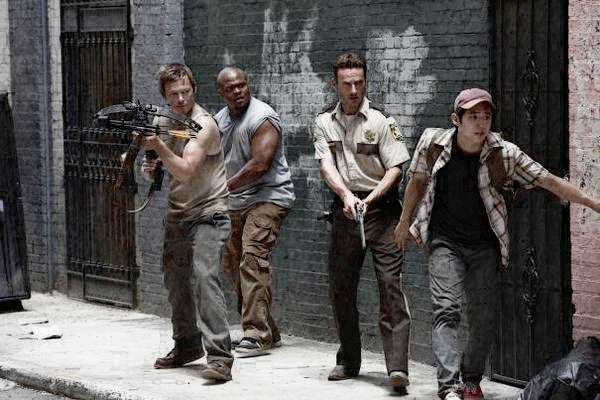 + Zombies.
2011.01.09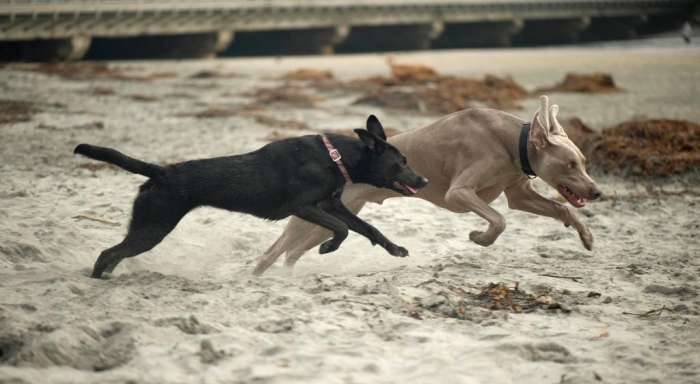 Friday was Ty's 29th.
2010.11.21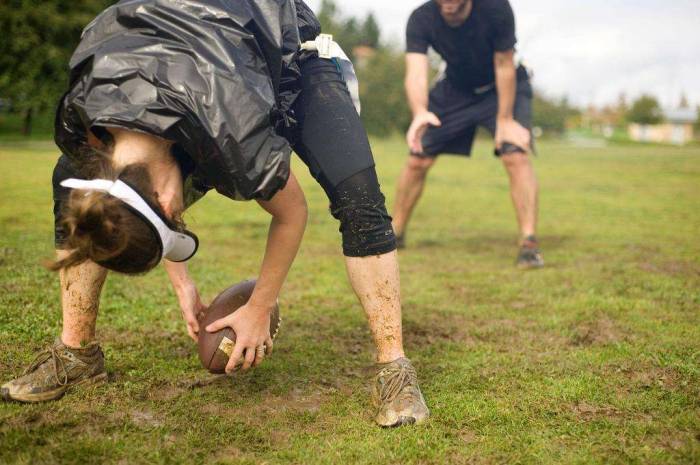 This week's flag football game was rained out. That made it pretty awesome.
2010.10.19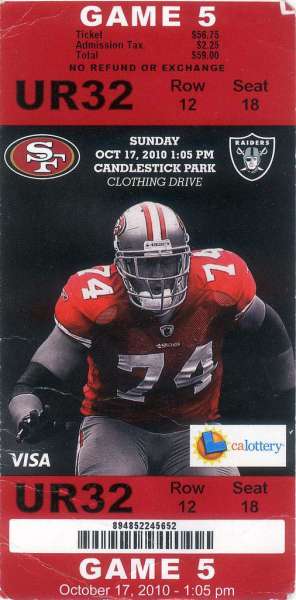 Zac's ridiculously awesome parents hooked me up with a ticket to the Raiders-Niners game. I walked from the Balboa Bart station to Candlestick expecting to, at some point, come upon a sports bar. Alas there were countless dives, a park, and a gorgeous Alfa, but no place to watch the morning games.
2010.08.03
A few more Starcraft II screenshots. E.g. the Nova easter egg and a household deterrent for zerglings.
2010.08.01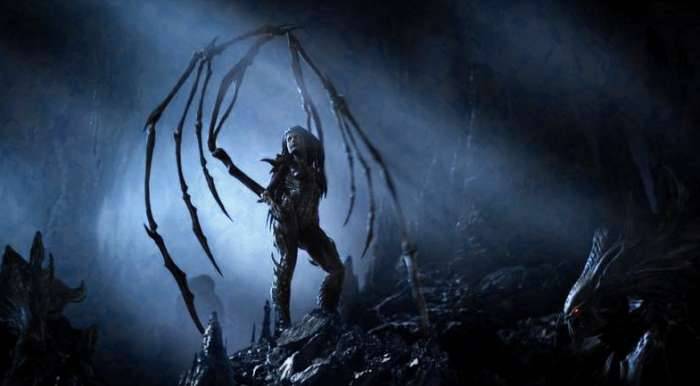 I bought Starcraft on Friday, it's been awhile since I had any rts fun. The game's great, but I think I'm done with Blizzard, they pulled some serious Sony crap with this one. It all stems from the innocuous system requirement listed on the box, "Broadband Internet connection". Here's about how it went down: