Kevin


a.k.a. Caveman
Color scheme:


Hash: 0x6f2348c0 % 0xffffff = #23492f



2022.09.20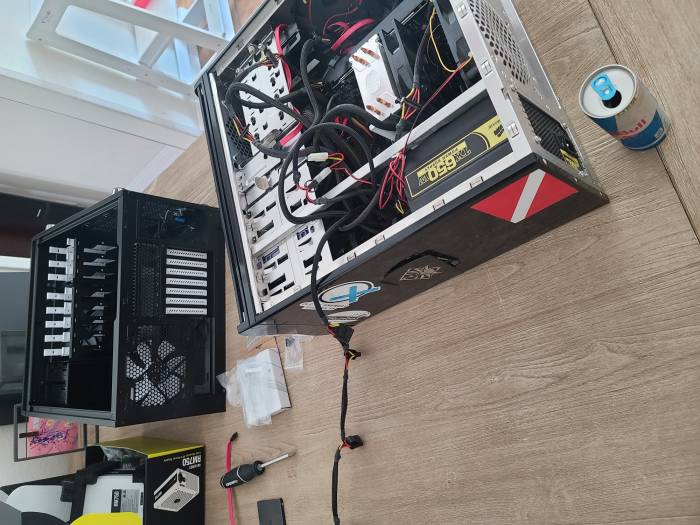 Video games, wood preservation, PC hardware, and a quick trip to Las Vegas. Read on.
2022.04.27
I haven't started a new playthrough of Dragon Age Origins, I just dug up an illustrative image.
2022.04.06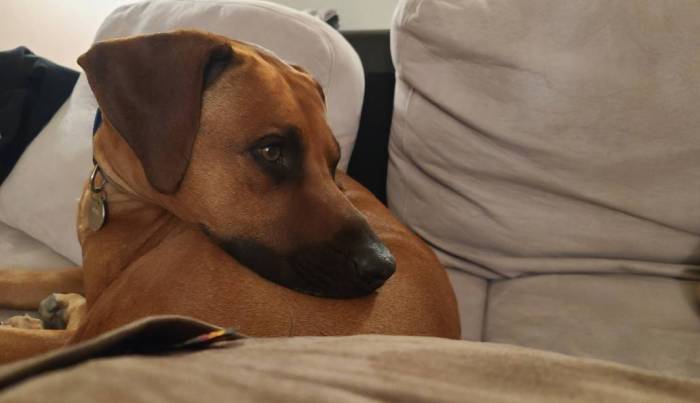 Whether or not covid is truly in our rearview, everything has returned to the pre-2020 norm (more or less).
2021.11.07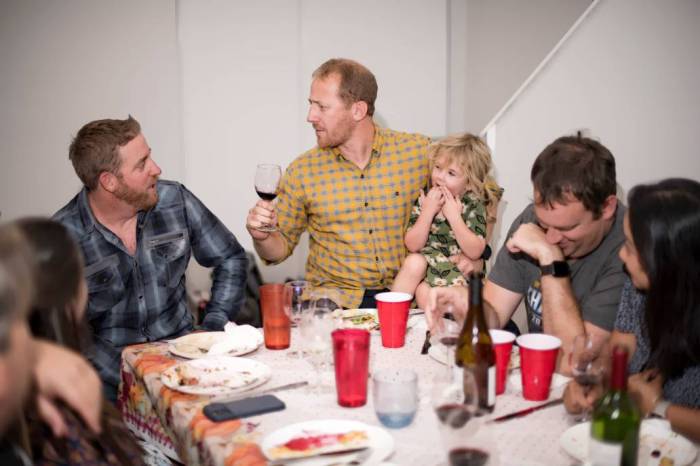 After a covid year off, Friendsgiving returned to San Marcos where we squeezed eight families into a not-particularly-code-compliant VRBO. The last part isn't all bad; it meant there was a 30' waterslide and we could play Danger Pong.
2021.07.04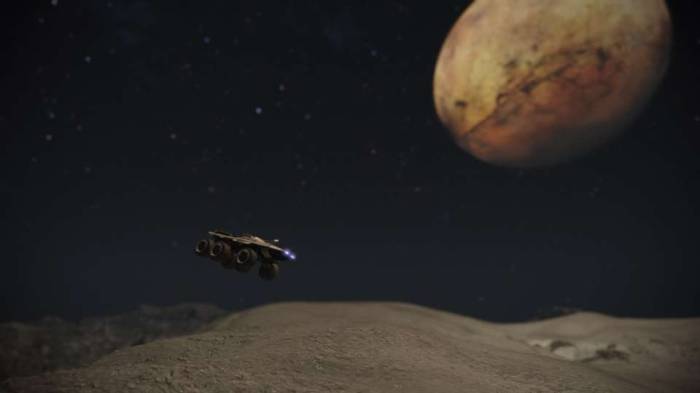 Big moves this week for the two tickers I've been following most closely. First, some (dark) giggles about a company I don't go near in any sense:
2021.06.25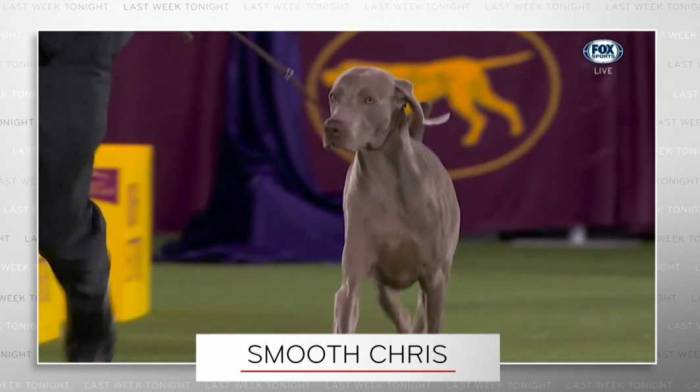 A lot going on in this one, here's a quick table of contents:
2021.06.13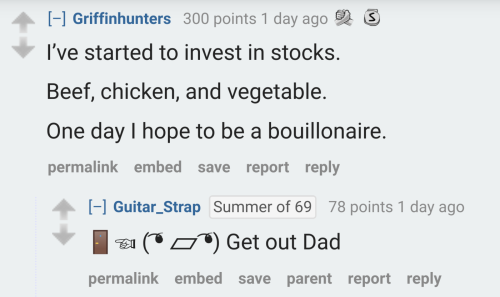 The Kevin Smith's Ankle Memorial Palapa has also received the apt nickname The Baby Stable. With the supporting structure built, the wall and roof materials arrived.
2021.06.02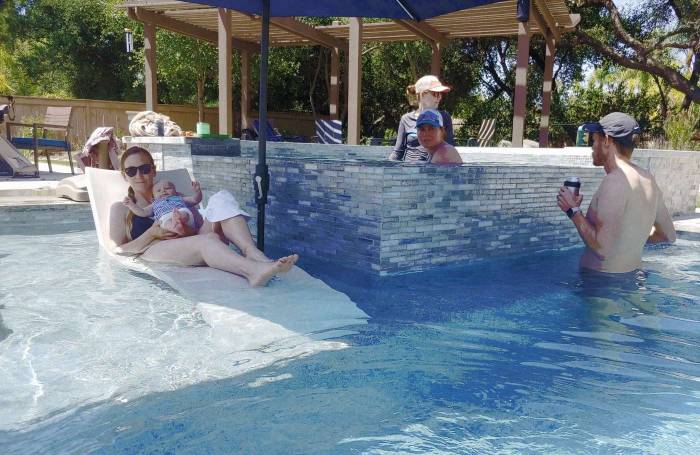 I tried to think of a better title - I really did. It's bad now, but in a couple years I'm going to say, "A portmanteau *and* that word we no longer use, spluh". But, like, that's what it was. Memorial Day weekend and then the memening of GME, AMC, and BB. There's no other way to describe it. I'm sorry but I will not apologize.
2021.04.06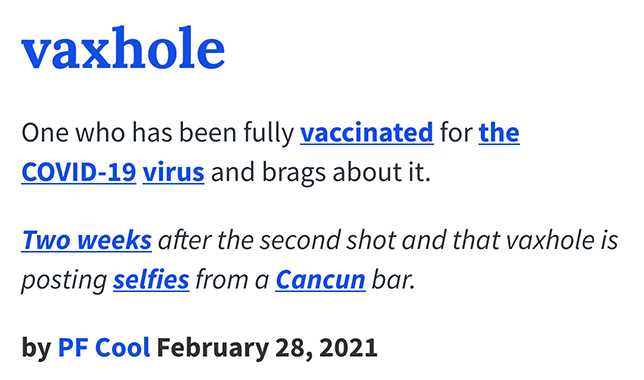 Hey, I got it. First dose, anyway.
2021.03.12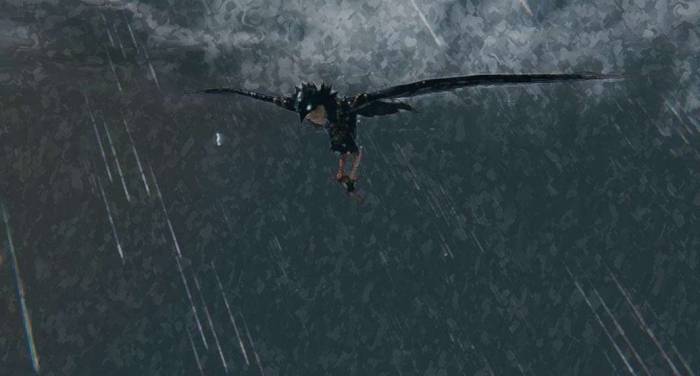 Danielle arrived.
2021.01.30

Wednesday saw GME go mainstream after being largely contained in Reddit, financial news, and specific social media streams. The latter half of the week was all about the "retail traders who took on Wall Street". Chief among them is DFV himself:
2020.11.15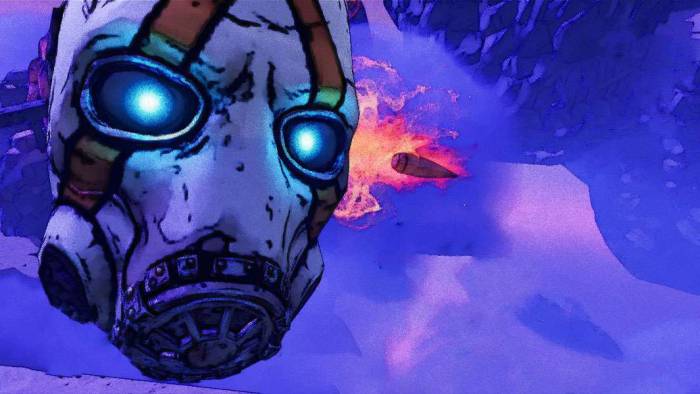 Among Us memes are on the decline, but they got a little bump with the votingest election in US history. The lolbaters haven't played it in a couple of months, but we did have a few rousing sessions of griefing and dysfunction.
2020.08.27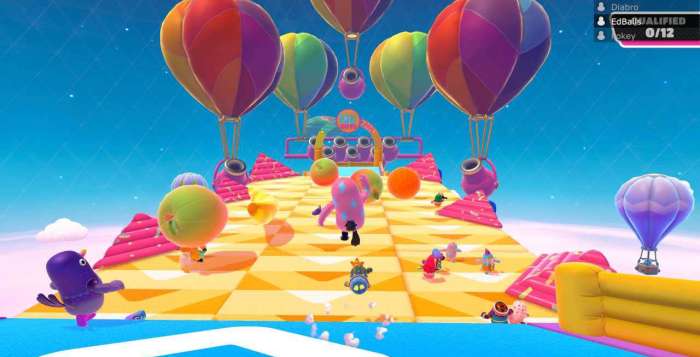 Covid continues, but the surge appears to have tailed off some. I guess this is the new normal until one of the many "almost-there" vaccines works out.
2020.04.20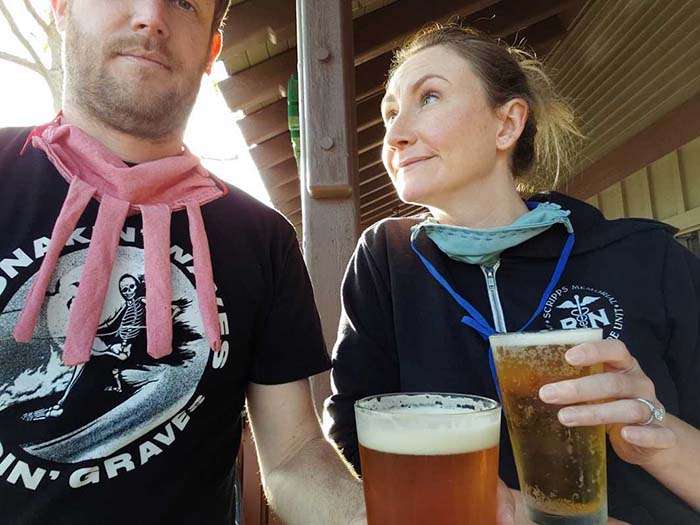 Another week of quarantined programming, video games, and hitting f5 on economic news.
2019.11.10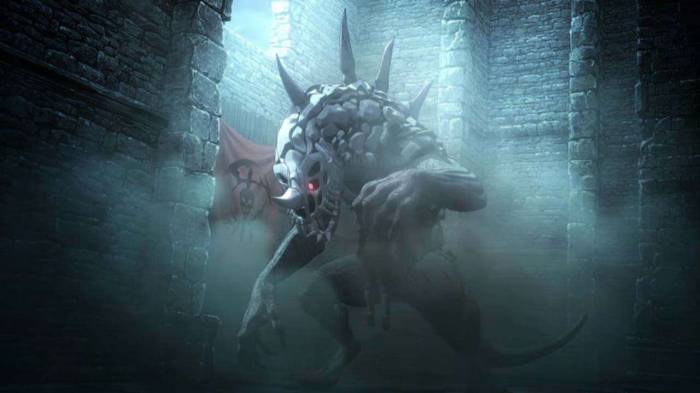 Friendsgiving this year was up in Santa Cruz. On top of the usual fare (kids, turkey, burned killa bread), there was great beach weather.
2018.10.21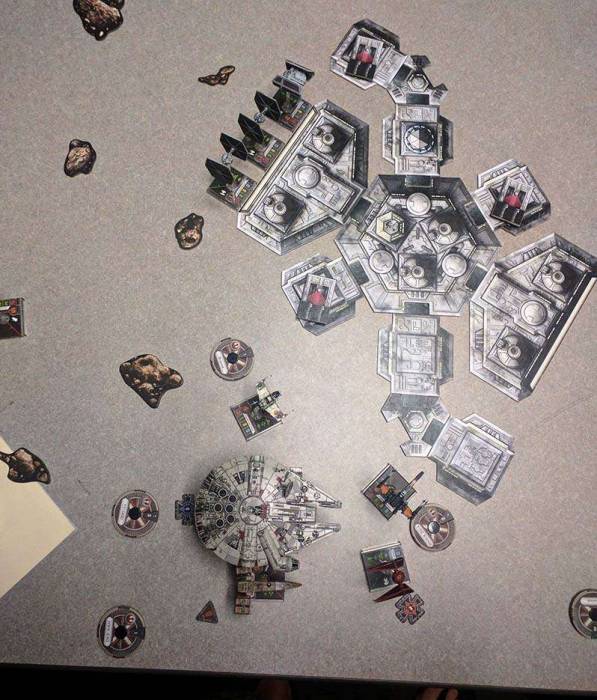 The Brogue Squadron finished the Heroes of Eturi campaign, winning three victory points to one with one VP mission to spare. The final few scenarios included some cool variations like a space station and ground station.
2017.05.15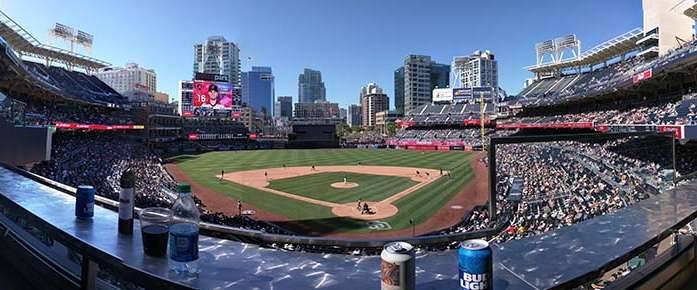 Been a while since any of my teams have been to the box. It's been upgraded since the last time and, as bad as the Padres are, they rallied to win against Arizona.
2016.06.22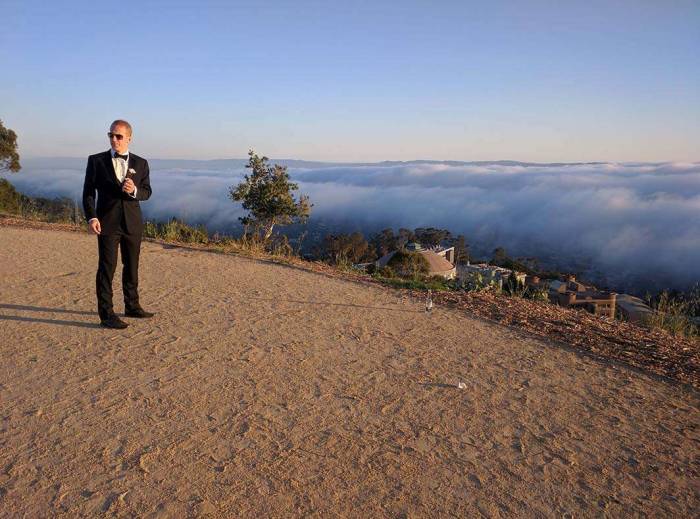 Ty got married.
2016.04.20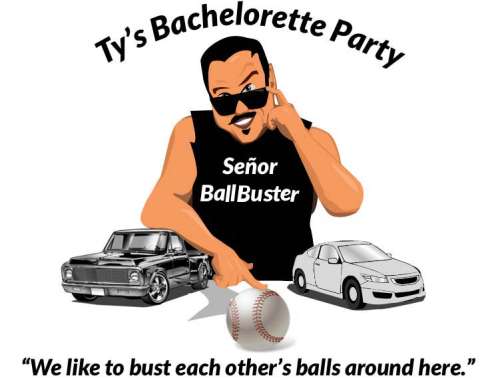 We went to Austin for Ty's bachelor weekend. The shirts were absolutely top notch.
2016.01.08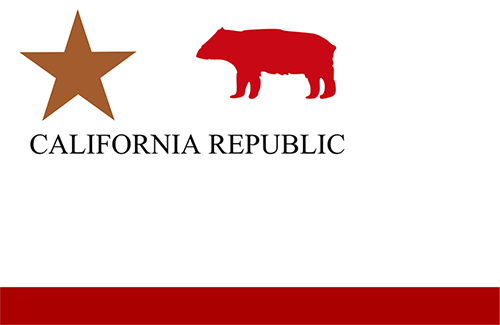 The League of Sport took advantage of nice weather and Derrick's new cul de sac to play a full nine innings of wiffle. The visitors in red and green went up big early on the home team in red, then slowly collapsed defensively, only to hold out in the end.
2015.11.02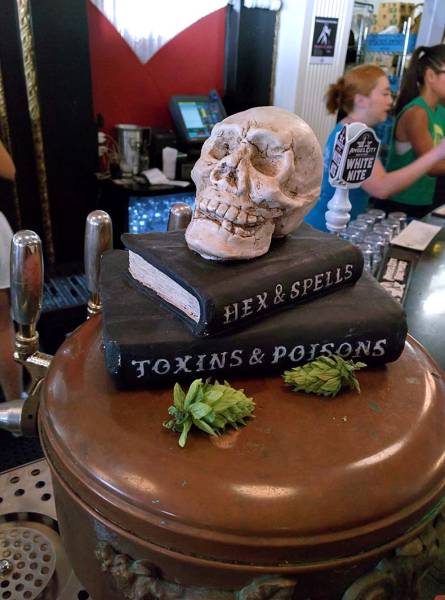 Halloween happened four times this year. So, four costumes.
2014.08.19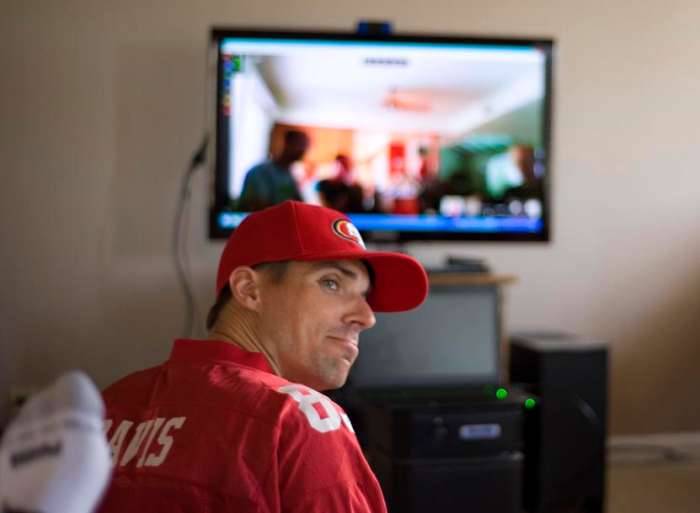 The 2014 Medieval Gridiron season has arrived, we drafted at Casa de Santos this past weekend. Good food, good drinks, Ryan and Dan drafted using the same fantasy football magazine - I know, right?
2013.03.17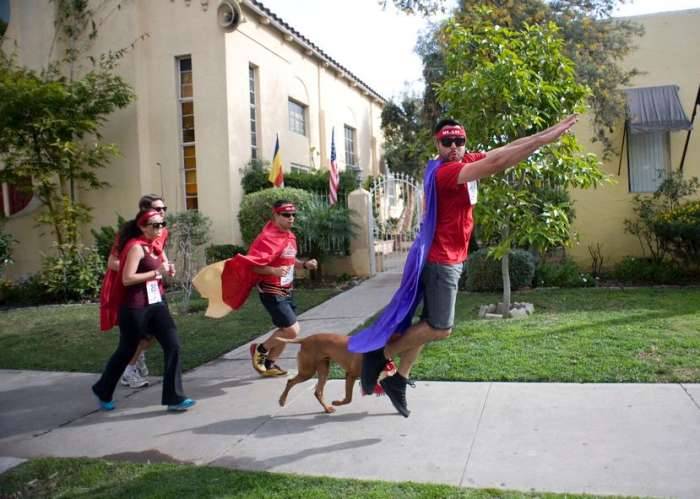 Okay, so my domain expired and I didn't renew it quick enough. When this happens they want $150 more so I just let it really expire and then re-registered, and did so through my host so that's nice. But I'm back, so let's see...
2012.11.14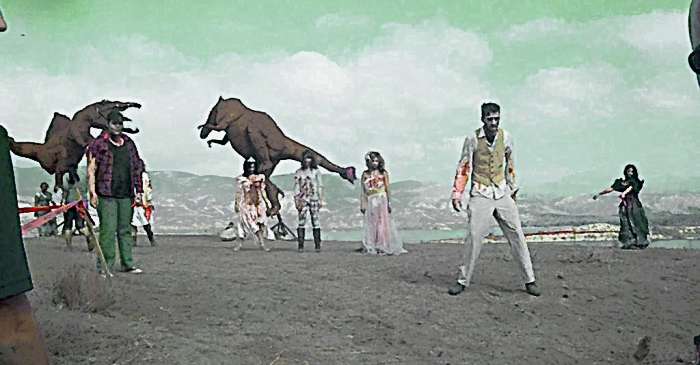 Long time no see, Internet. So of course there was Halloween, but before that, the Run For Your Lives zombie run (more of a hike-sprint-hike).
2012.09.26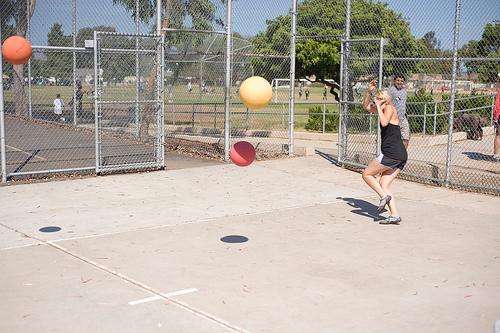 Lots going on the past couple weeks, but when is there not?
2012.08.08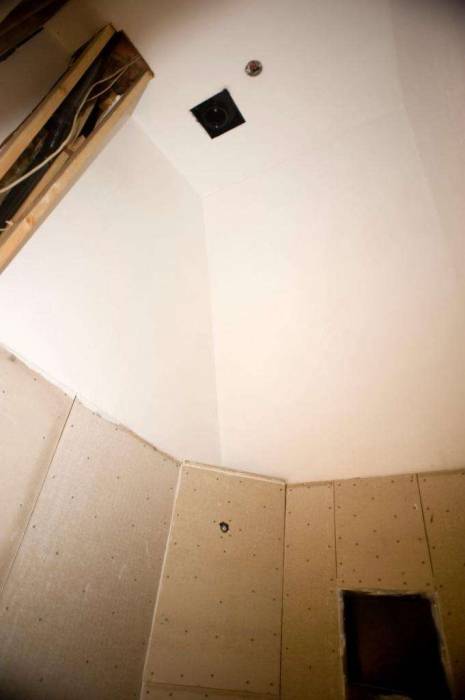 I mostly finished the vaulting:
2012.06.18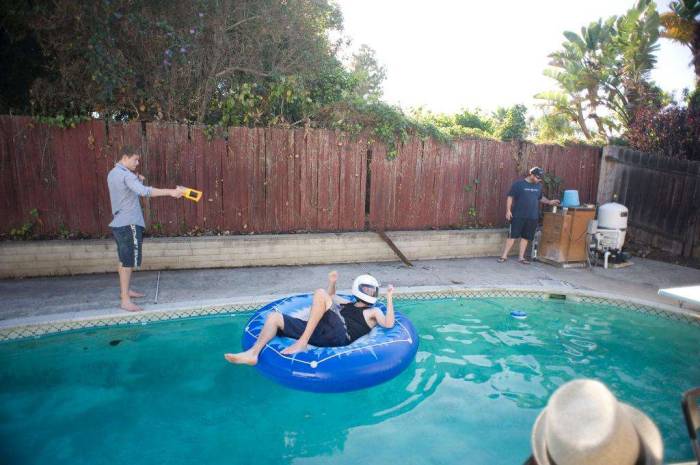 Wednesday the sixth was e3 for me and the mforma guys. Hands down the most anticipated attraction for me was Borderlands 2. Thanks to Chris (aka zombiepancakes), we got a spot in the vip demo with no waiting. The sequel looks to have much better production quality without messing with series' excellent rpg/shooter formula.
2012.02.19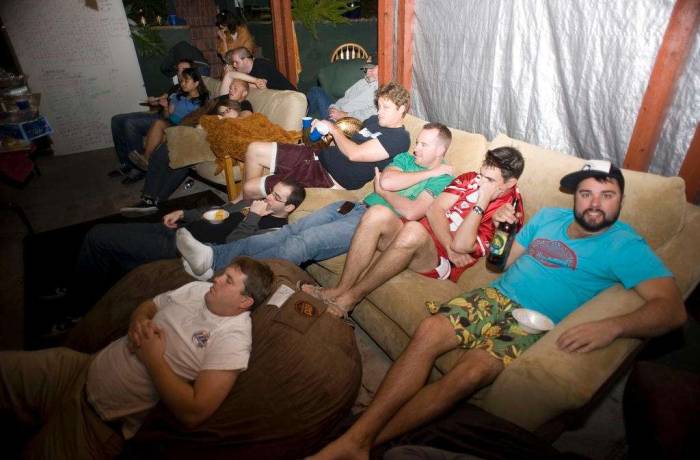 This year's Super Bowl party was probably the best so far. Since it's been cold, the original plan was to screen the game in the living room, but the cable line wasn't having any of it. Of course it was in the mid-eighties during the day so relocating the backyard wasn't a big deal.
2011.11.23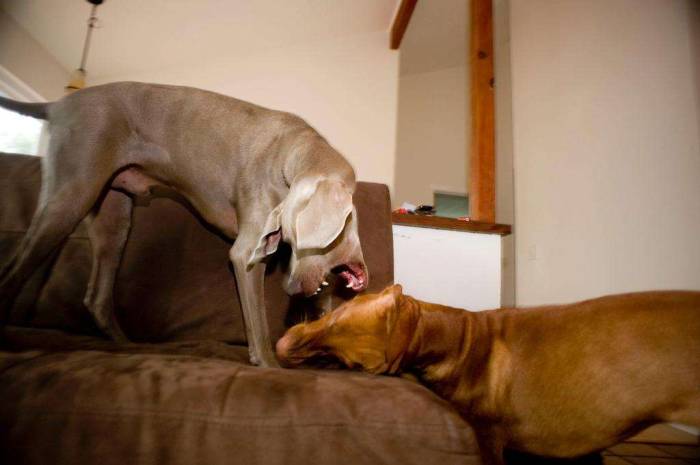 Everyone made it out alive. No zombie flu, only a few stitches between the lot of us. The food rocked, there was a massive handegg match, dogs were all over the place.
2011.09.27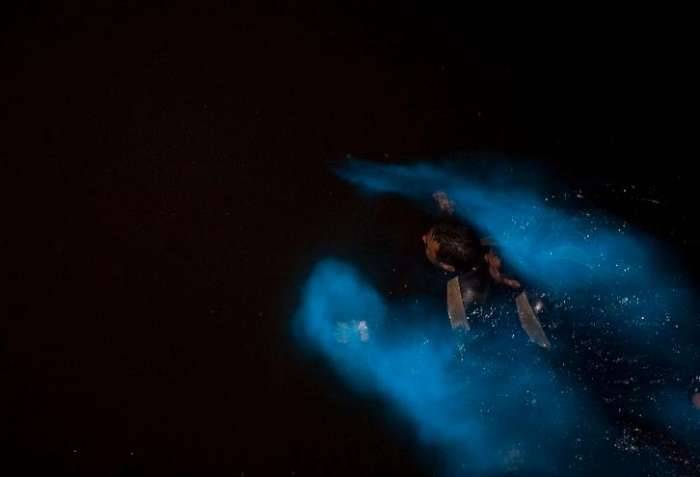 The grad students went out on Scripps pier to dork out about cyanobacteria. Smiths and I went along.
2011.09.06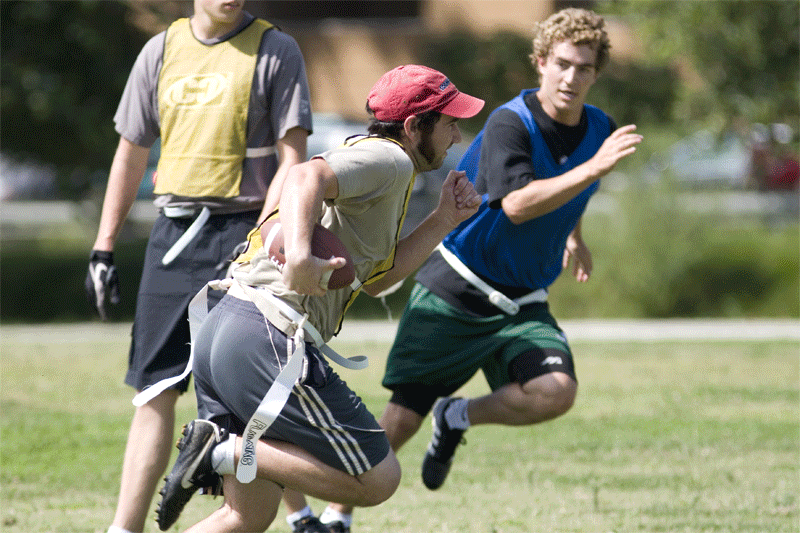 Flag football has concluded. It was a good run.
2011.06.14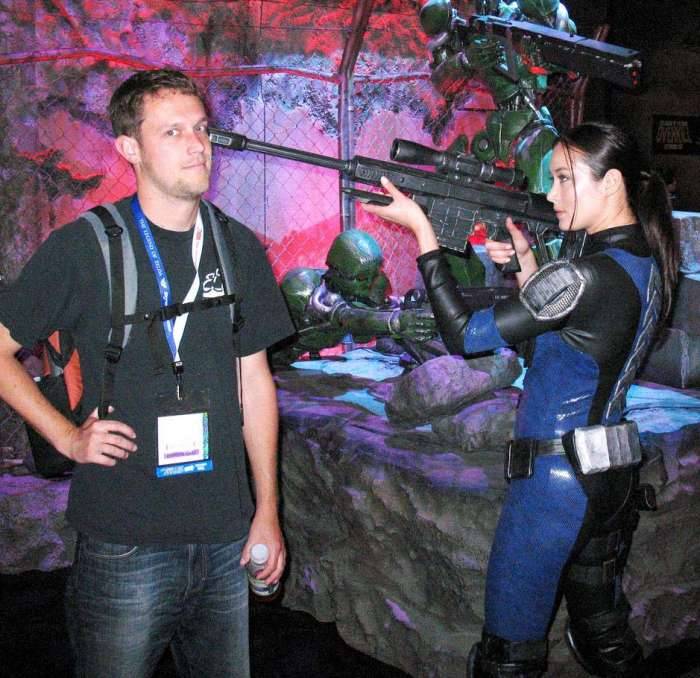 Productivity first. The deck is nearly complete. Five long planks and a handful of short ones are left, as well as urethane coats, a step, and some trim. Most importantly the railing is in, along with the new support for the upper area.
2011.04.22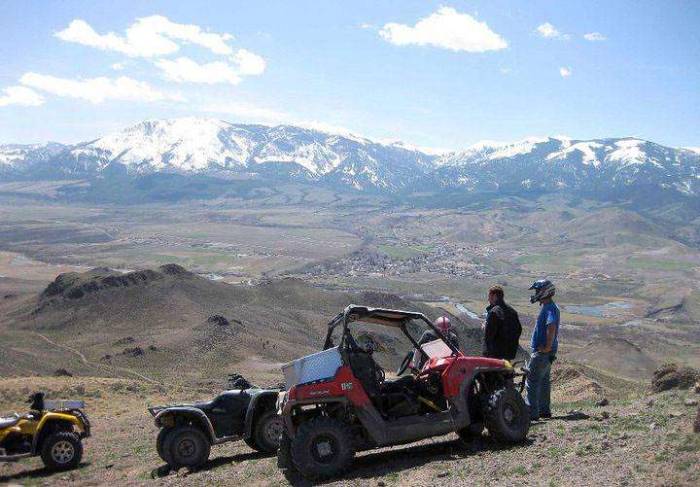 There was some attrition of motorcycle gear during the Utah expedition. Knowledge was gained though. Side-by-sides are all kinds of fun on dirt. And I still suspect that quads are the first wave of the Machine Insurrection.
2011.04.08
It's going to be a great spring and summer. After the Kevin trip and wedding there's e3. And plenty of surfing and diving in between.
2010.06.21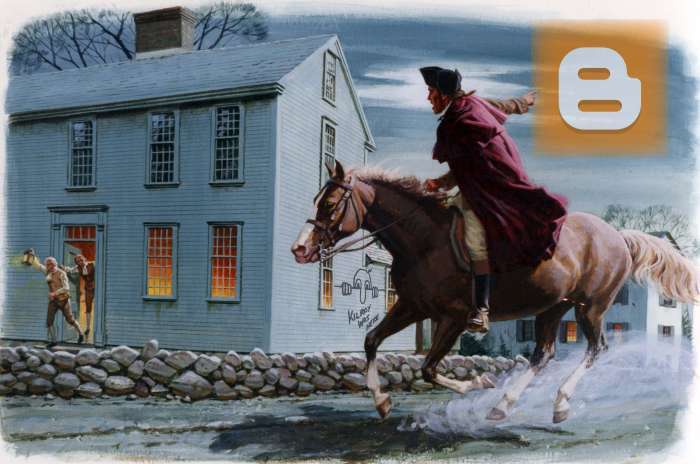 Bpf 2.0 is on its way. Since blogger dropped ftp support I've had to write scripts to migrate everything to a custom setup. There's plenty left to do and some of the parsing needs perfecting, but it's decent progress considering the job hours I've worked this month.
2010.02.08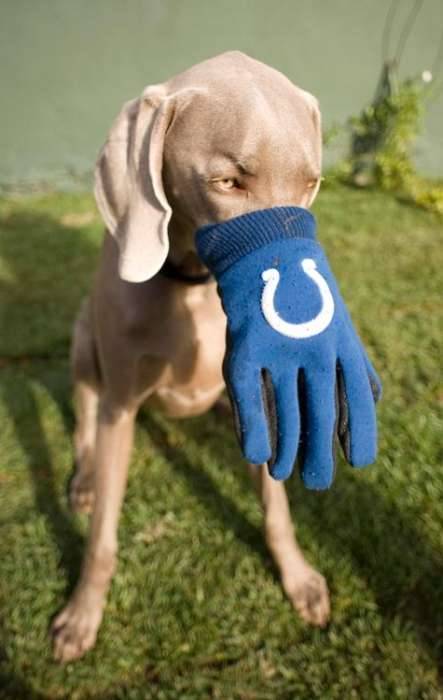 Like I said, no more Super Bowl at Players so Cheryl took it upon herself to organize a similar event with better food for half the cover.
2010.01.18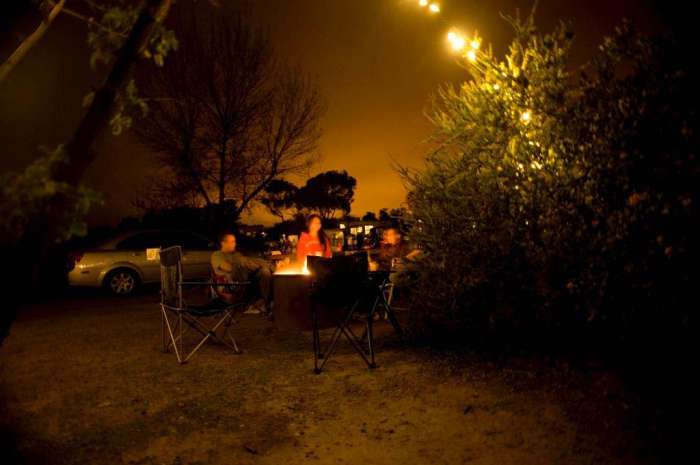 Cheryl booked us a coveted camp rv site in San Clemente.
2009.11.26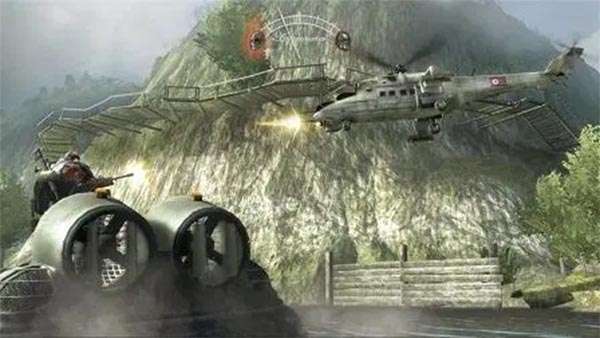 Two weekends ago was a trip out east to the Commonwealth. J and I co-opped Army of Two, ODST, and New Mario, start to finish on consecutive days. Monday featured some epic Halo firefight scenarios. Of course we mixed it up with some MST, Always Sunny, and a trip to the Dulles air museum. Mandy was awesome throughout, and filled me in on some of the great new J-isms that I've missed.
2009.09.07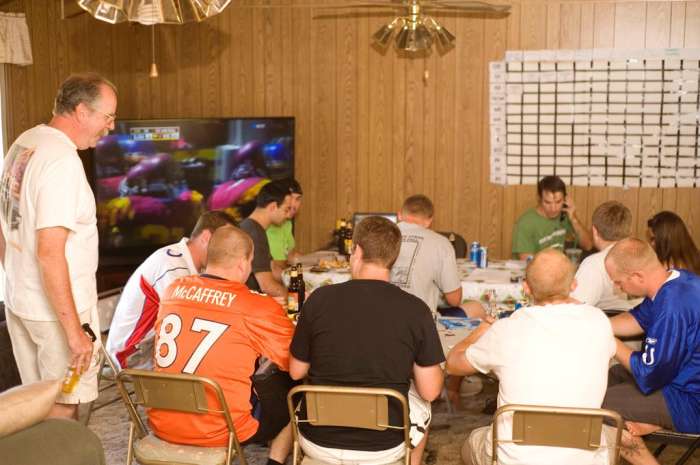 I've finally made the jump to two fantasy leagues, but will maintain my own rule that
2009.02.02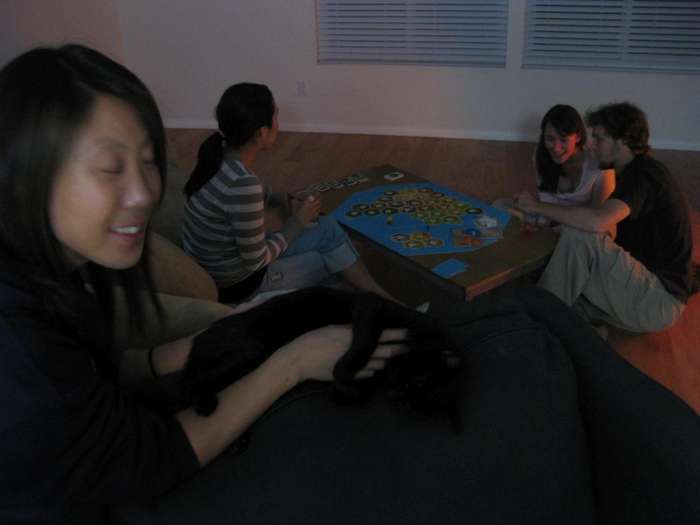 Jon came down for the weekend. Naturally, this meant hot pot, Settlers, and diving. The hot pot was good, but needed chilies. Settlers was fun, Connie/Jessica beat Jon, Erik, and Jes/me. The dive was significantly different from Maui, but it was good to get underwater.
2008.11.21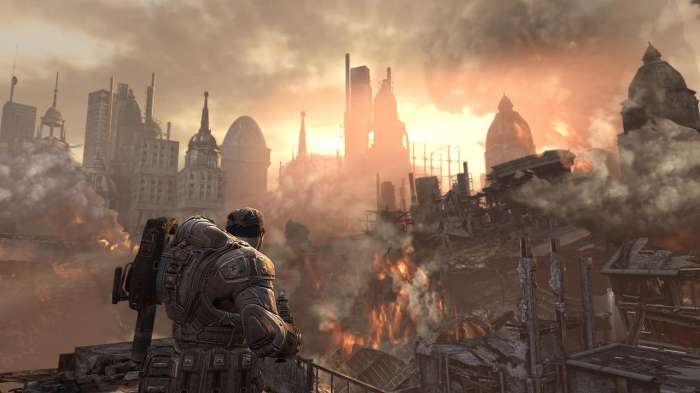 Ty and I just finished Gears 2 with some help from Kevin. It was a two-sitting playthough thanks to a midweek cold.
2008.09.07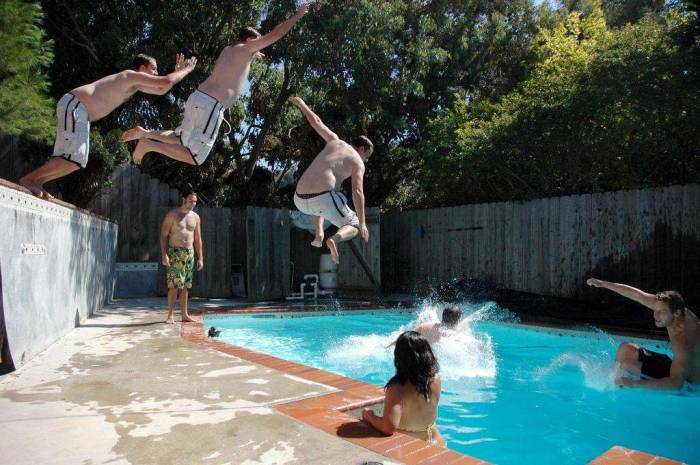 2008.04.09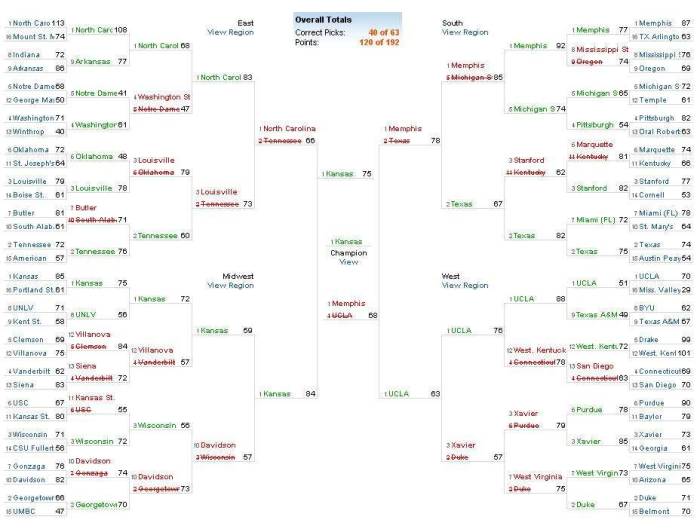 Great success: second place in the bracket, 120 wingwangs.
2008.03.23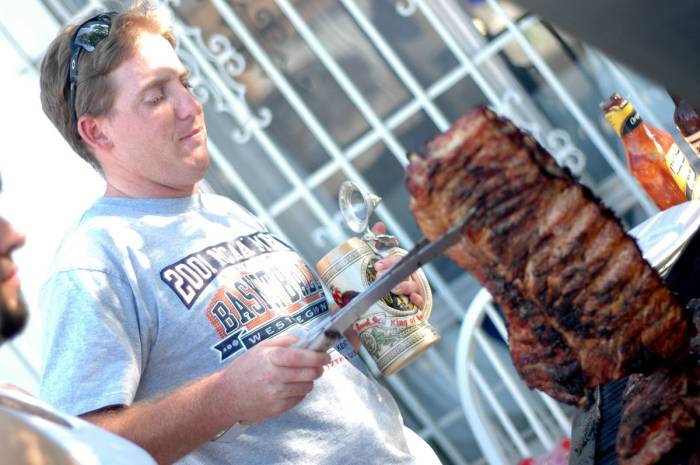 Bret took his leave of San Diego today. So yesterday we held a small get together.
2008.01.28
We finally got on the bandwagon. Hah hah hah hah hah hah hah hah hah hah hah hah hah. Apologies, sore tendons makes me giddy. Rock Band is basically Forza with instruments instead of a wheel. It takes practice, patience, and you really can't compete at a high level without knowing the track. Damn, pun counter is at two already. I'm on fire.
2007.12.10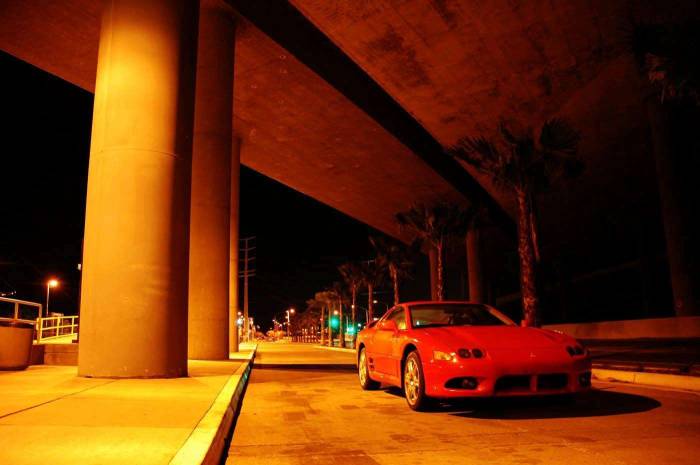 Scene It Ty and I cleaned up on Saturday. Three comeback victories in a row against the roomies and their girlfriends.
2007.09.24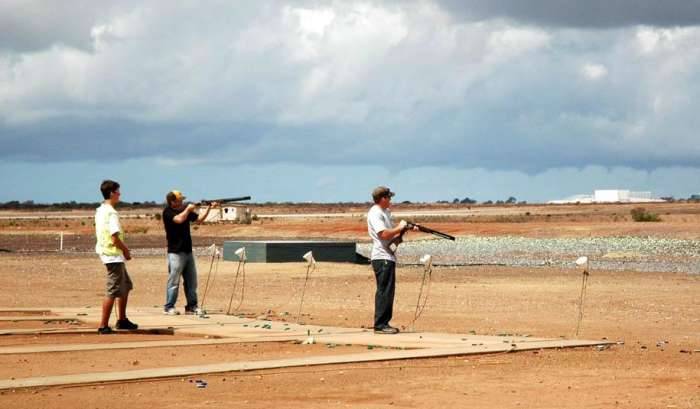 Had some redneck fun for Bret's quarter century. Then we took him over to the Miramar kart track for some shake 'n' bake action. Apparently the Forza paid off, because Ty topped the newbies with a 35.071 best lap. The birthday boy showed he can drive sub-3 ton vehicles finishing with a 35.485 lap, in spite of - as I am told - plowing the barrier inside the back straight. Ryan clocked a 36.262 and Kevin recovered from a lap 10 collapse, rounding the course in 36.733. Courtney finished wit...
2007.09.11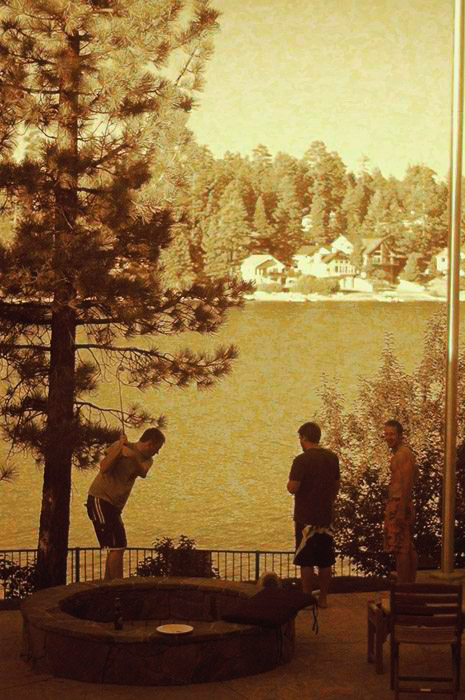 So in the past month:
2007.05.29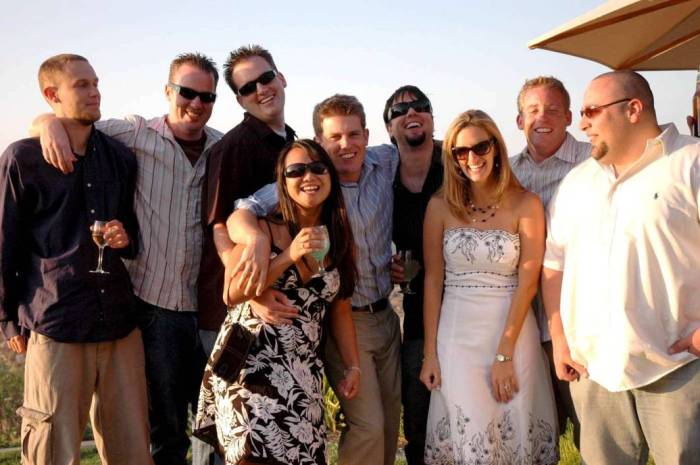 The lovely couple hosted an engagement party. Excellent food, excellent company. Lots of people doing their best to look goofy for the camera (on account of the copious giggle-water).
2007.05.06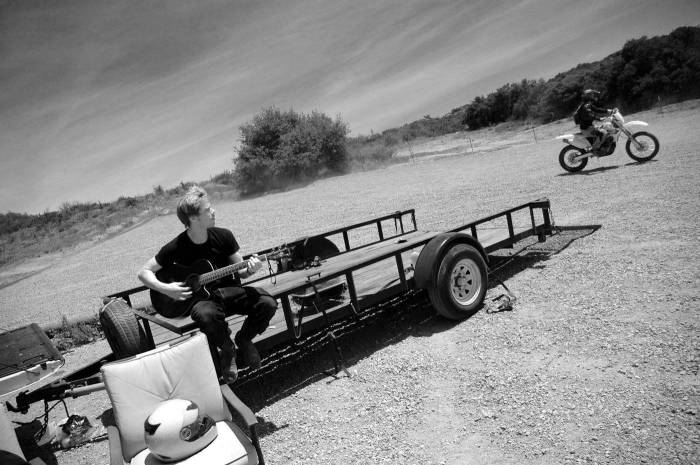 What do you buy for the spoiled little brother who gets everything? Road rash, of course. So I put together a dirt biking excursion to Corral Canyon. We rented a CRF230, TRX250, and XR400 from Califorina Motorsport. They were pretty good to rent from.
2007.03.18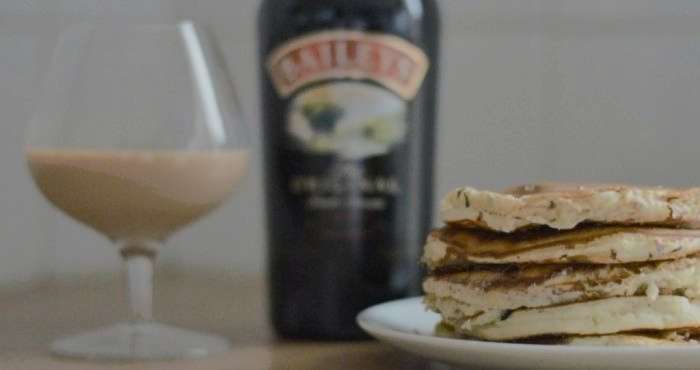 March 17th started with Bailey's pancakes washed down with Guiness. From there the drinks only got nastier and nastier. More on that later.
2007.02.05

So yesterday was the Player's Sports Bar Super Bowl shindig. It was all you can eat, all you can drink for a modest $75. And in the event that either half's kickoff be returned for a touchdown, everyone would get their money back and ten g's would be up for grabs in the raffle.