Rob


a.k.a. Robert, Bobby, rfq
Color scheme:


Hash: 0x64e54446 % 0xffffff = #e544aa



2022.09.20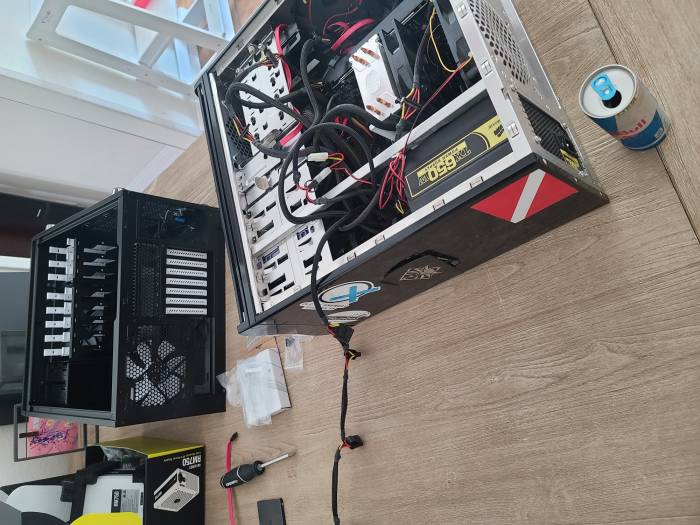 Video games, wood preservation, PC hardware, and a quick trip to Las Vegas. Read on.
2022.09.03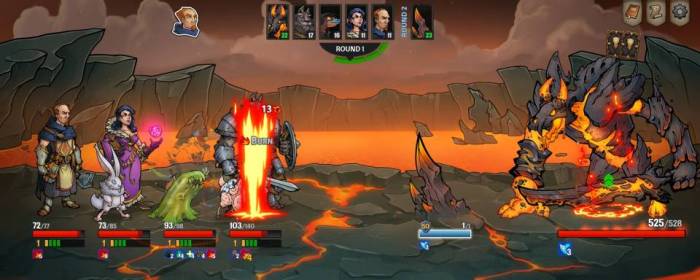 In this post:
2022.08.15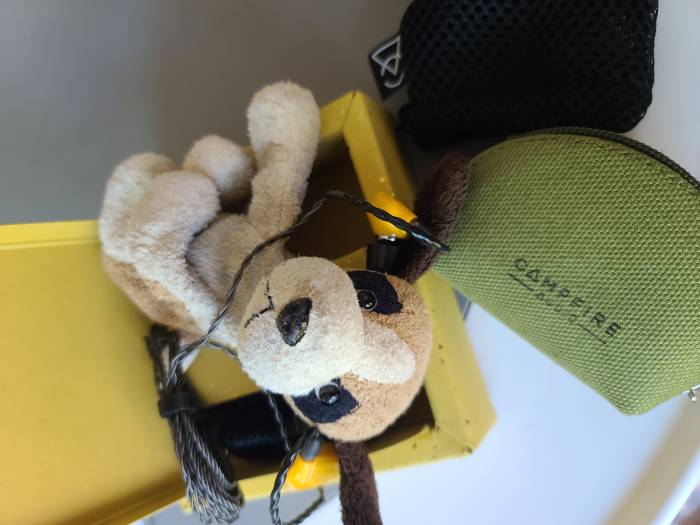 After yet another pair of Shure SE215s developed a sketch electrical contact, I picked up Campfire Honeydew IEMs for music and gaming. They sound good. The Shures sounded good until they became unreliable. I'm not an audio guy. Haole likes 'em though.
2022.06.07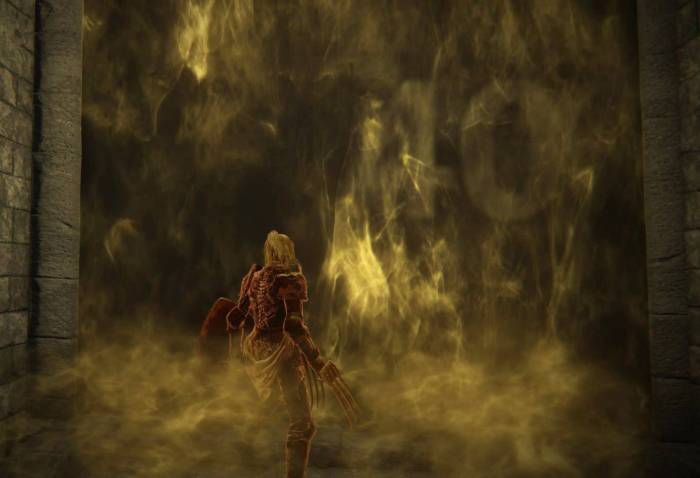 I hit the big one. Luckily this game is co-op so I didn't have to do it alone.
2022.06.05

Slay the Spire was one of the PS+ games a month or two ago. I'd heard good things, so I gave it a whirl. Here's a pictoral commentary:
2022.05.14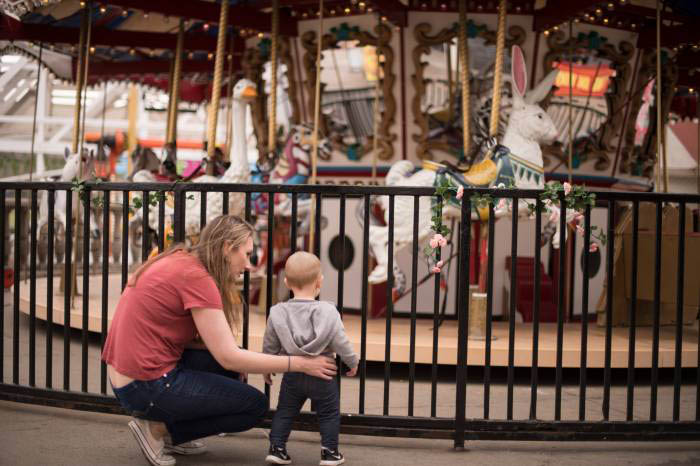 Investing, video gaming, internetting, parenting, learning - the usual.
2022.05.07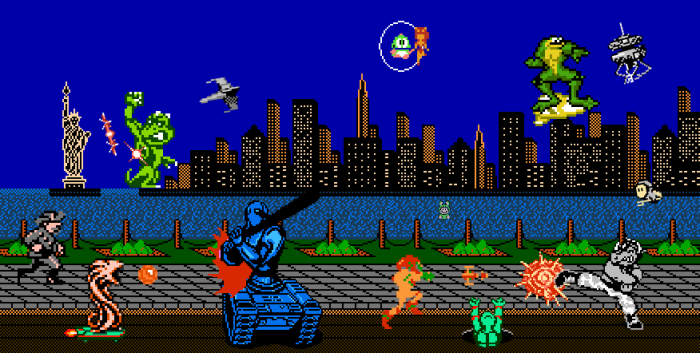 I was thinking about doing a post of some of my favorite sprites of all time (Kirov reporting) but went down a rabbit hole and didn't return in time.
2022.04.17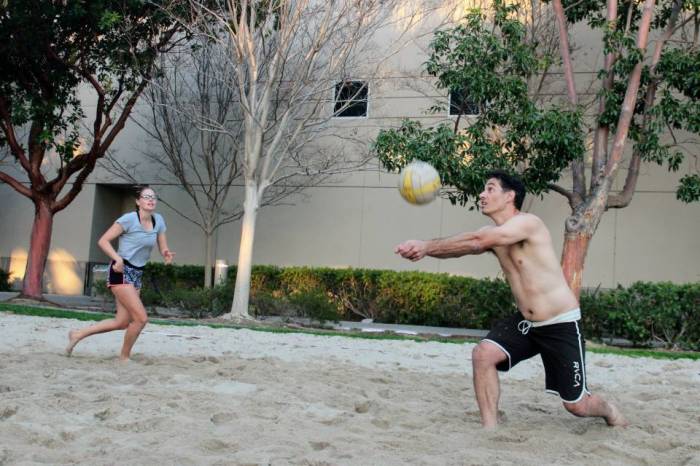 After fourteen years of service, my Hayward 0.75 hp pump died. It wasn't an especially dramatic malfunction - the pump would pull water slowly but then trip the heat switch. It may be a repairable problem (e.g. seals) but I decided to go nuclear. I was concerned that the pump was fine but my intake lines were leaking, causing the pump to suck mostly air. With no small effort, I ran a separate pipe directly to the pool to all-but-confirm that it was the pump that needed replacing.
2022.03.30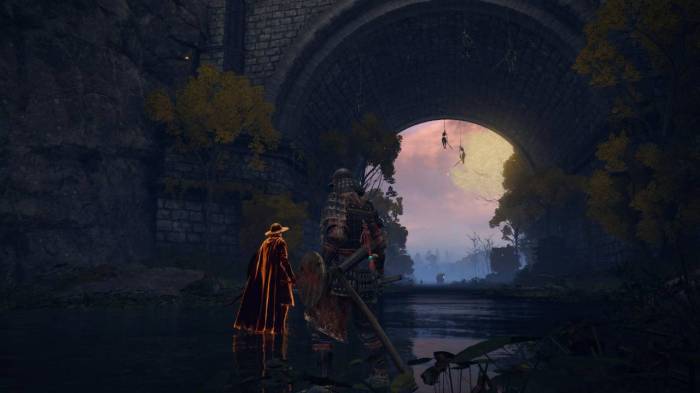 I have another post queued up for real world stuff like Ukraine and the market/return of Gamestonk, but let's talk about the big March PS5 releases.
2021.11.27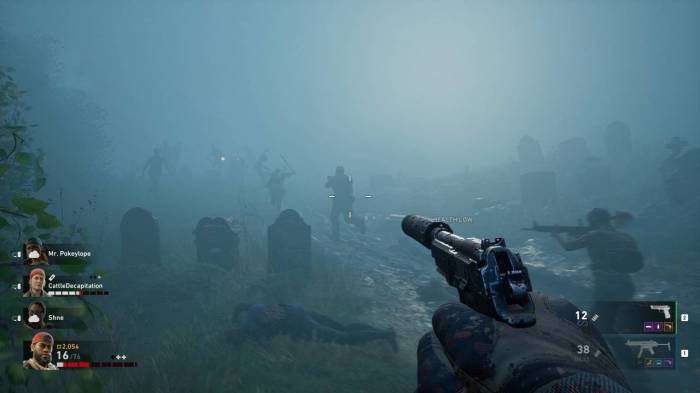 Rewind 19 months:
2021.08.01
I replaced my old Canon scanner with a new LIDE400. The old one was photography grade but mid-tier; it had a backlit insert for negatives and slides. No longer, it looks like the unassuming LIDE400 is Canon's top model. Flatbed scanners aren't great for negatives and slides anyway.
2021.06.13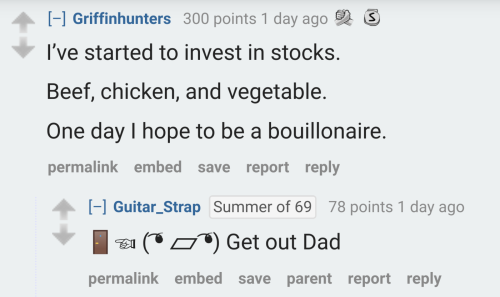 The Kevin Smith's Ankle Memorial Palapa has also received the apt nickname The Baby Stable. With the supporting structure built, the wall and roof materials arrived.
2021.05.08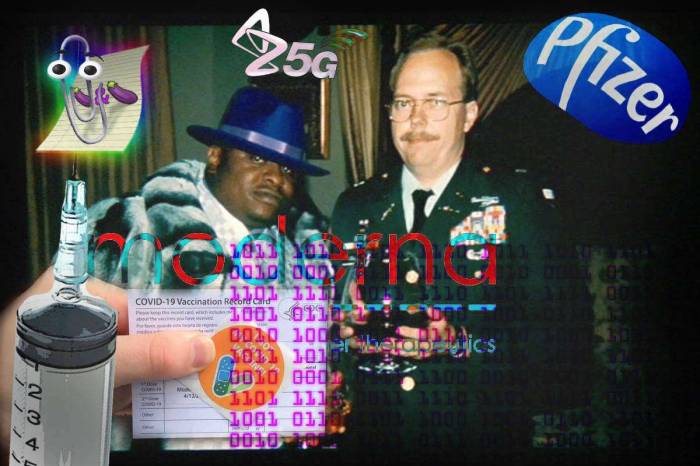 This guy no longer has to worry about covidd (spelled thusly: c-o-v-i-d-d, the extra 'd' is for a double dose of the Moderna).
2021.04.06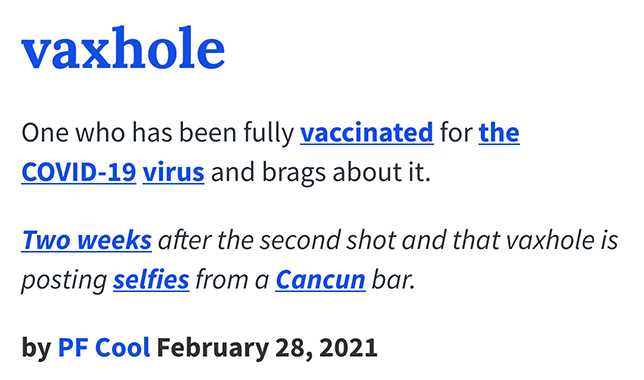 Hey, I got it. First dose, anyway.
2021.03.15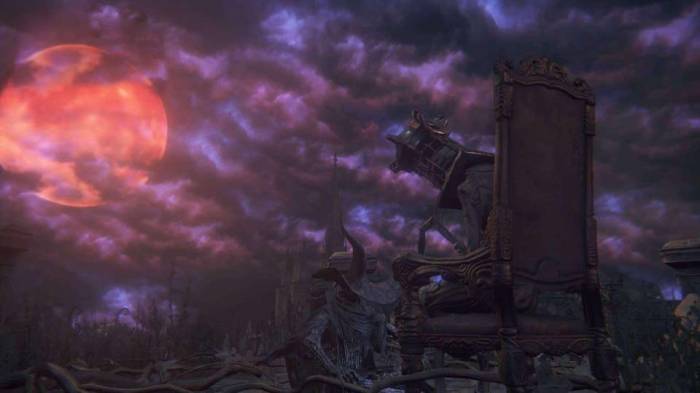 I had put my max difficulty/evil plot arc Fire Emblem playthrough on ice so that I had something to do on flights and layovers for our Jamaica trip.
2021.01.30

Wednesday saw GME go mainstream after being largely contained in Reddit, financial news, and specific social media streams. The latter half of the week was all about the "retail traders who took on Wall Street". Chief among them is DFV himself:
2020.11.01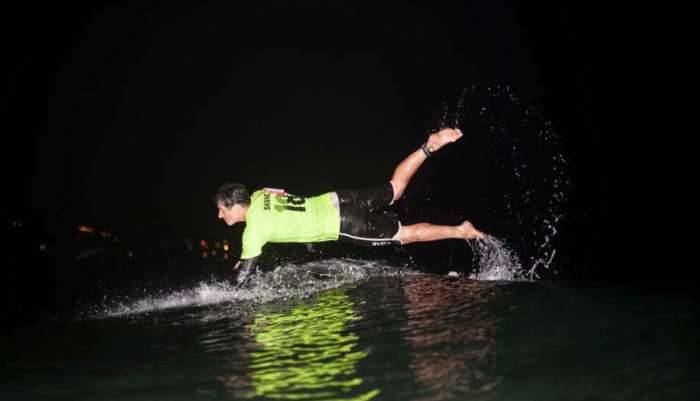 Derrick put together a crew for a stealth mission over in Del Mar. I ordered a ball mount dive light from Amazon to help address the challenge of focusing at night. Frustratingly, I ran into the same issue that I experienced with some cables for my media room buildout, they simply sent me the wrong item and right label.
2020.08.27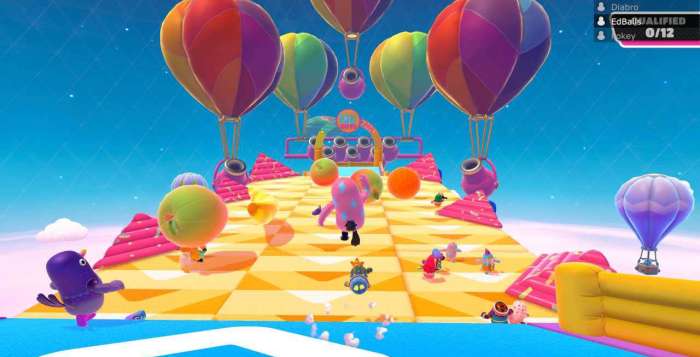 Covid continues, but the surge appears to have tailed off some. I guess this is the new normal until one of the many "almost-there" vaccines works out.
2020.07.26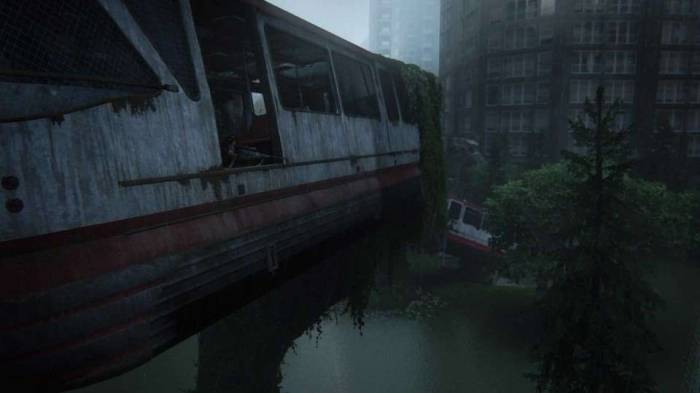 Still waiting on the lens, I've made headway on the monopod. I won't cut the main pole until I know how high the lens sits, but I assembled the stem piece.
2020.07.17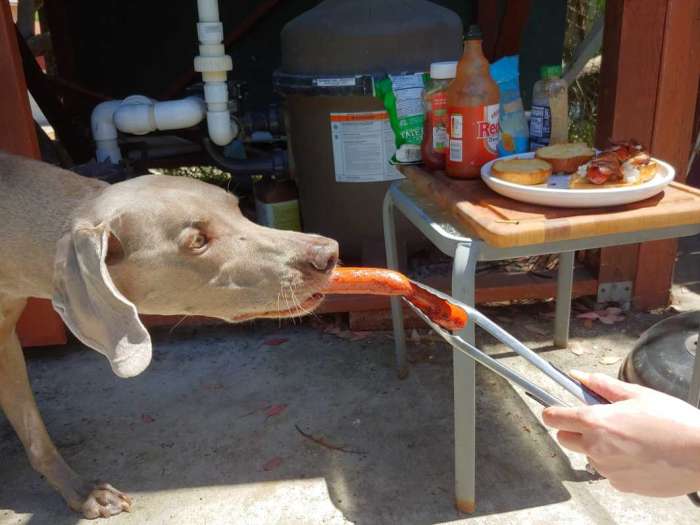 July is here, that means 80-degree days/70-degree nights, bbq, and crowded beaches - despite the whole pandemic situation.
2020.07.01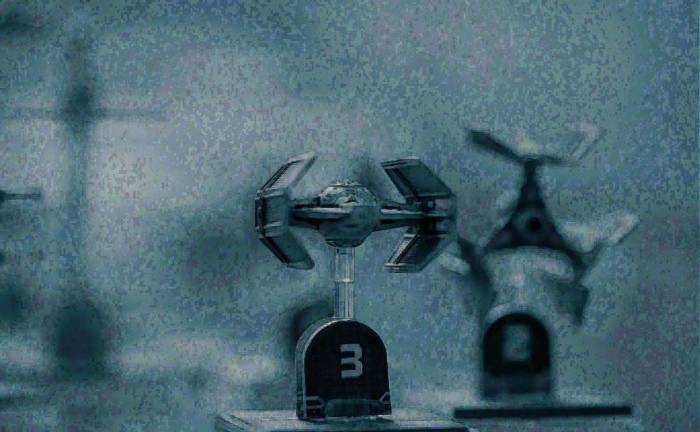 Having wrapped up our remote Axis and Allies game, I invited Rob and Jon to play some remote X-Wing miniatures. It started with me creating some builds to choose from and quickly spiraled out of control...
2020.06.15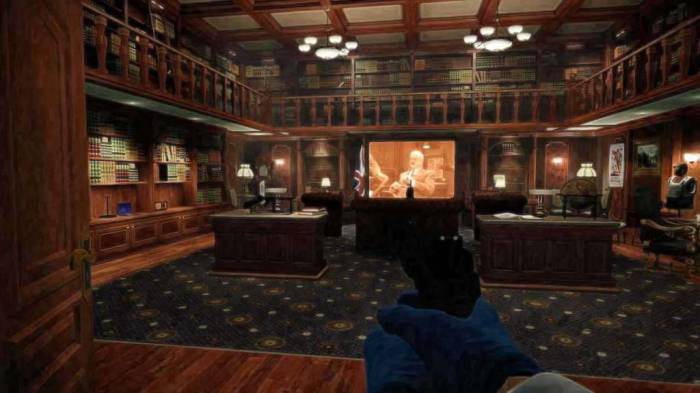 Having bigger fish to fry, I hadn't really touched the media room in about ten years, aside from swapping some electronics and furniture. It seemed like a modest house project was in order when we hit reopening stage 2.5. The plan centered around repainting a darker, more cinematic color and moving the audio wiring from being exposed to hidden behind moulding.
2020.05.31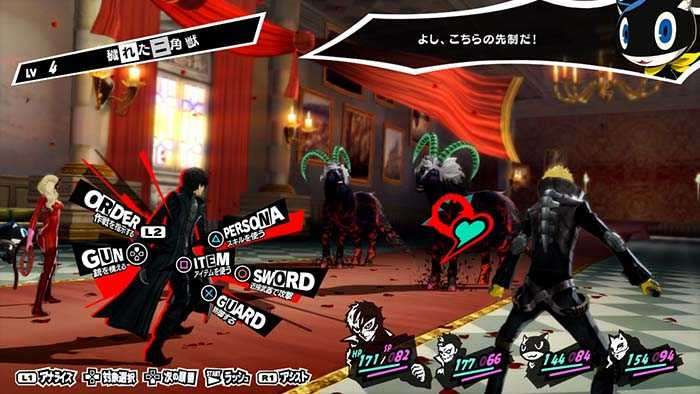 No, I'm not nerding out about newest Persona game, I'm nerding out about site meta! (There's the thin connection that it's about people and in the video game when a character attacks they sometimes shout "persona" because it's a jrpg). Anyway, I wanted to finish the chat bubble-style html implementation of conversations that started here:
2020.05.18
What does a responsible reopening of society look like? I'm not sure anyone knows. Other than a few trips to work, I've gently transitioned to the front porch and then a ride out to get a milkshake and check out the gross red tide water and Windansea.
2020.04.05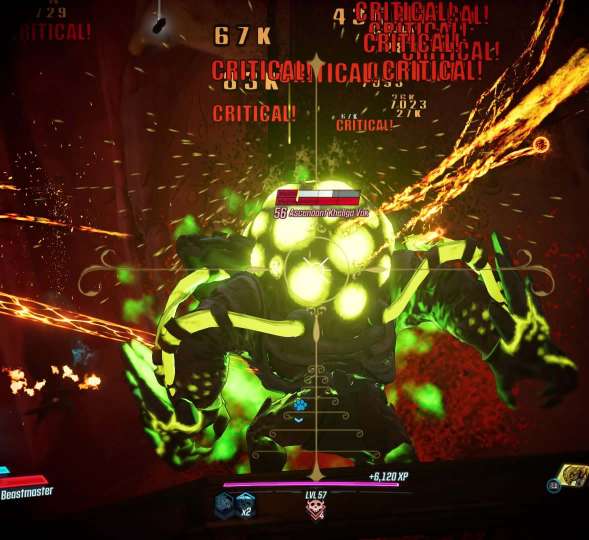 The uncertainity of two weeks ago has given way to various stages of compulsory home isolation.
2019.05.01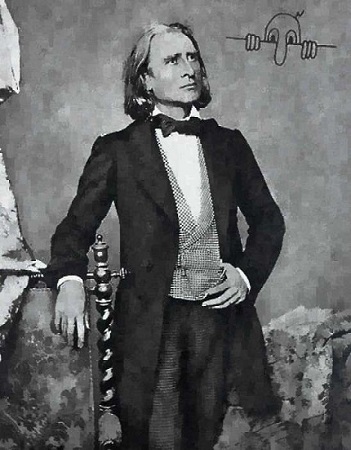 Who doesn't love a good list? In this post:
2019.04.02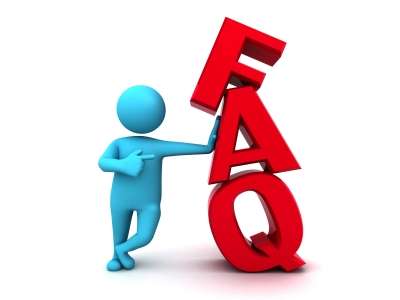 Yes.
2018.12.30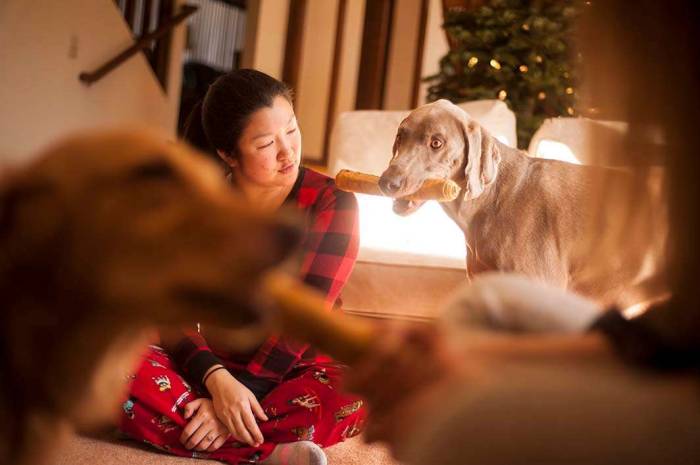 Christmas was the usual fare: travel, eggs benedict, prime rib, secret Santa, wine.
2018.10.21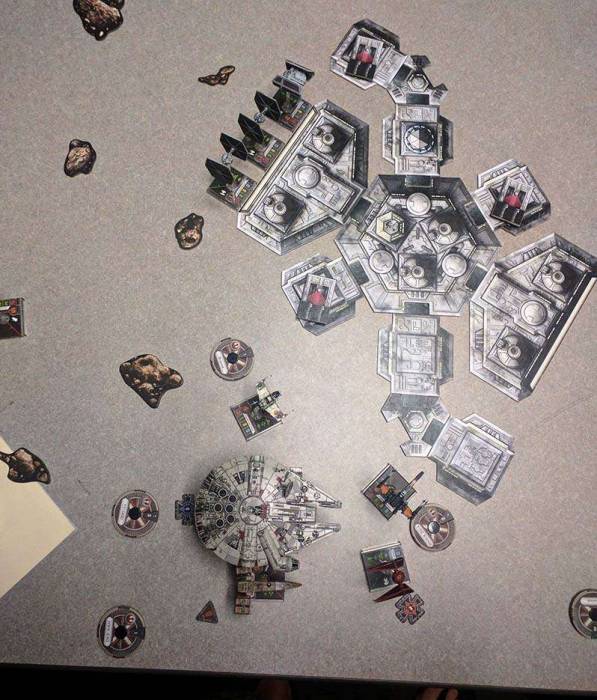 The Brogue Squadron finished the Heroes of Eturi campaign, winning three victory points to one with one VP mission to spare. The final few scenarios included some cool variations like a space station and ground station.
2017.11.25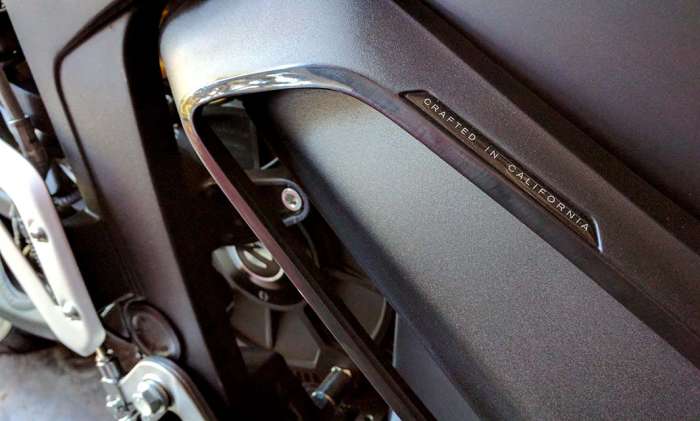 The Duc needs a new clutch, a valve adjustment, and maybe some troubleshooting of the cutch hydraulics. Between that, 50k+ miles, and having my eye on the ebike scene since I first saw them at Laguna, it seemed like a good time to go for it.
2017.10.24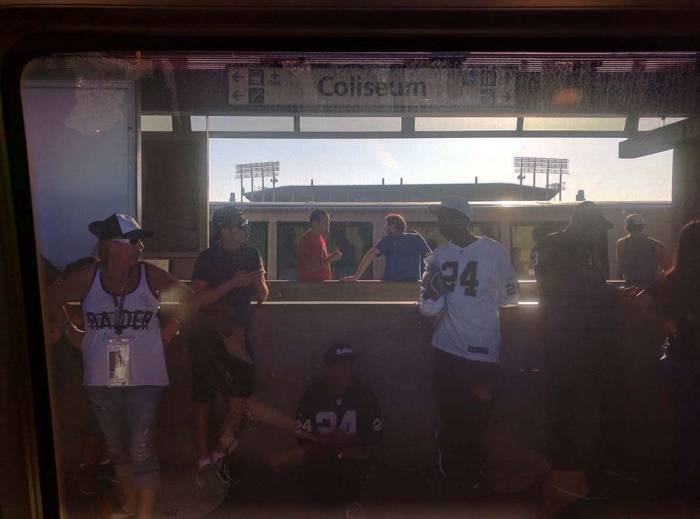 Jes and I took a trip up to Oakland to catch up with the hometown crowd and see some Raiders football. There was a bit of haze from the Santa Rosa fires, but not, like, SD in '03 or anything:
2017.05.15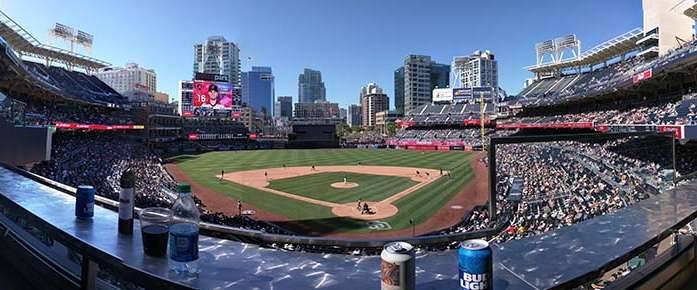 Been a while since any of my teams have been to the box. It's been upgraded since the last time and, as bad as the Padres are, they rallied to win against Arizona.
2016.12.31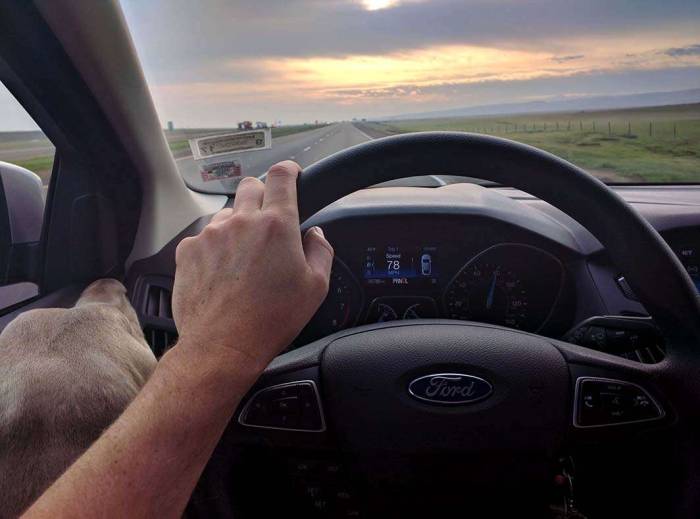 Between the Jeffsea xmas sweater party and being recruited to photo a couple of Christmas cards, seasonal garb has been in full effect.
2016.08.14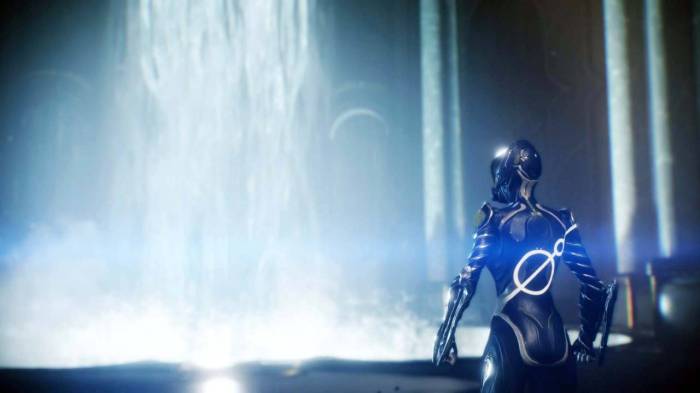 Back in July we hit Cache Canyon for some rafting. Jes and I survived the day after the Southwest computerpocalypse and barely survived the insane temperatures.
2016.04.20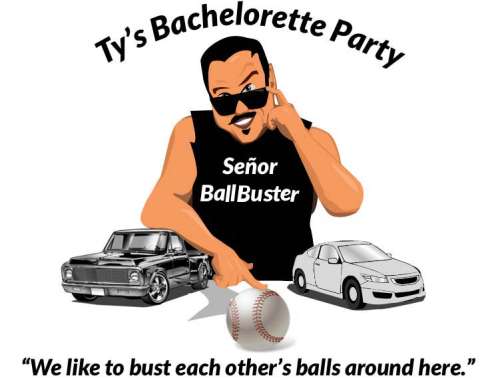 We went to Austin for Ty's bachelor weekend. The shirts were absolutely top notch.
2016.01.17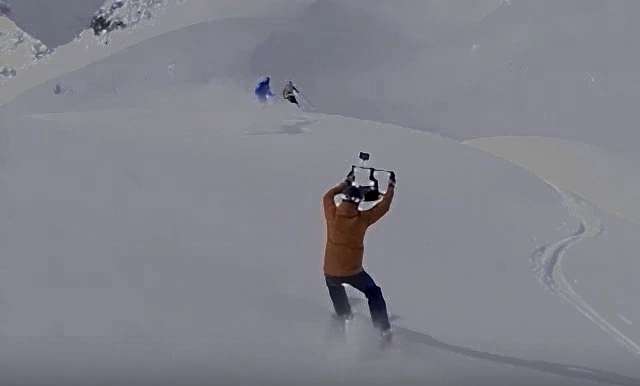 Having played around with Jon and Derrick's GoPros this past month, I wanted to throw together a short video of the skiing, volleyball, and motorbiking. There were a few issues though.
2015.08.25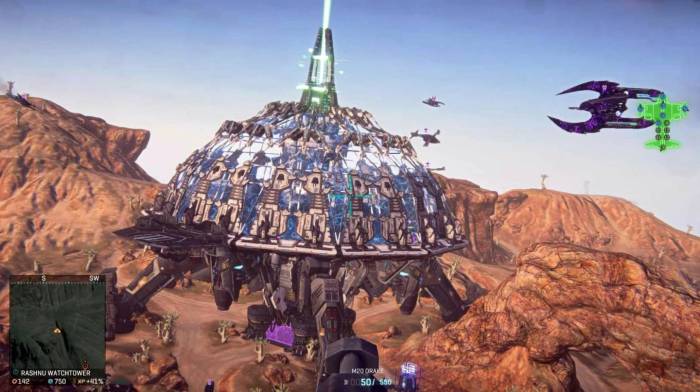 August is always the craziest month. So megapost.
2015.07.13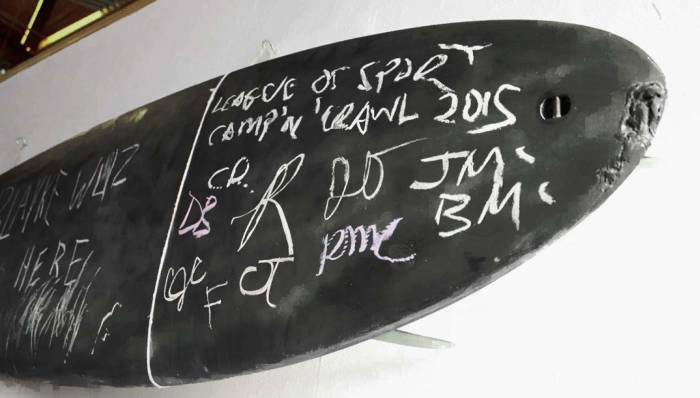 Knowing so many Miramesa residents, I've occasionally kicked around the idea of doing some sort of traverse of points of interest. Eventually this became a brewery crawl and camping trip hybrid that was promptly met with enthusiasm.
2015.06.02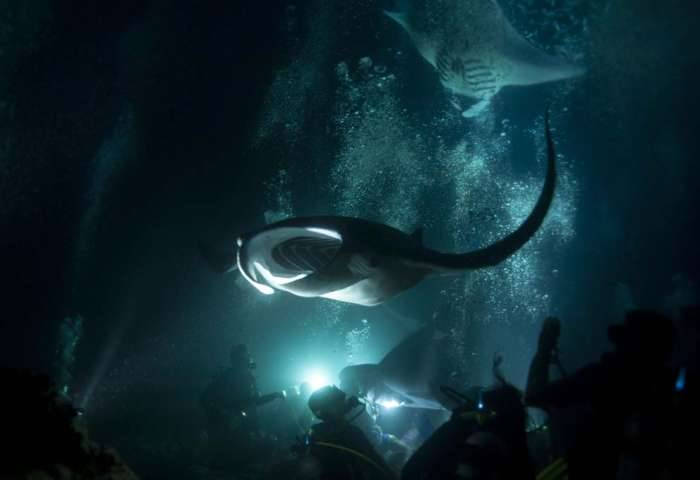 Nothing really to report, save for an interesting TSA experience. I received some extra attention because a dive housing apparently resembles a fluid-filled container when x-rayed. So the pat down the conversation began with expensive hobbies and progressed to the TSA dude talking about skydiving and the explosives involved in reserve chute deployment. Connection: pyrotechnics are necessary for automatic deployment and must be inspected (for a fee) on a regular basis.
2015.04.01
I did a photoshoot of the doggie. Some of these are a smidge heavy-handed on the backdrop burning cause I spent time on others.
2013.05.15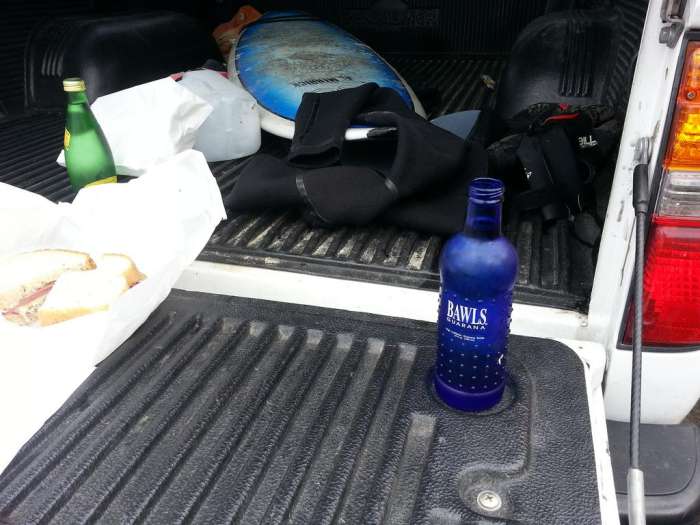 My favorite englishman turned 40. We did a throwback lunch sess with Connie and afterward he and I tailgated with Cheese Shoppe sandwiches. Classy Guy had Perrier, I had Bawls.
2012.08.19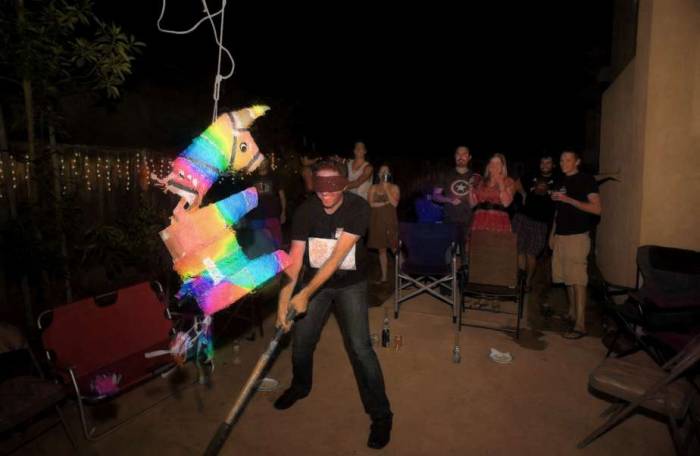 The Tonks hosted a taco party last night. The eats were good, the company was good.
2012.07.23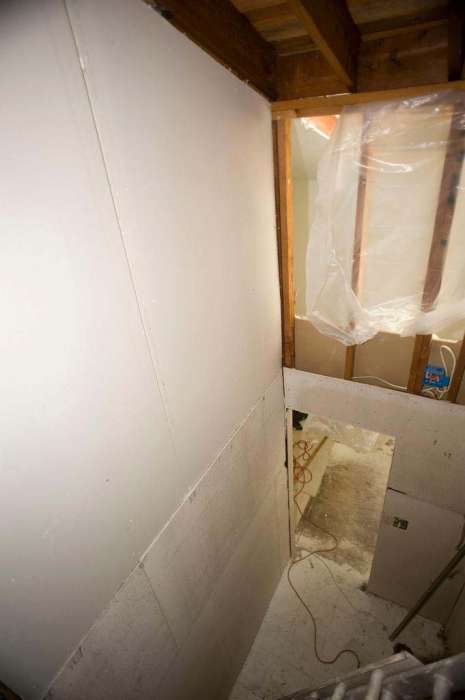 The master bathroom is back under construction. The drain is installed and the cement board is up. I installed a pair of in-wall shelves.
2011.07.27
At last, the Red Bull US Grand Prix weekend arrived. Above as gif.
2011.02.09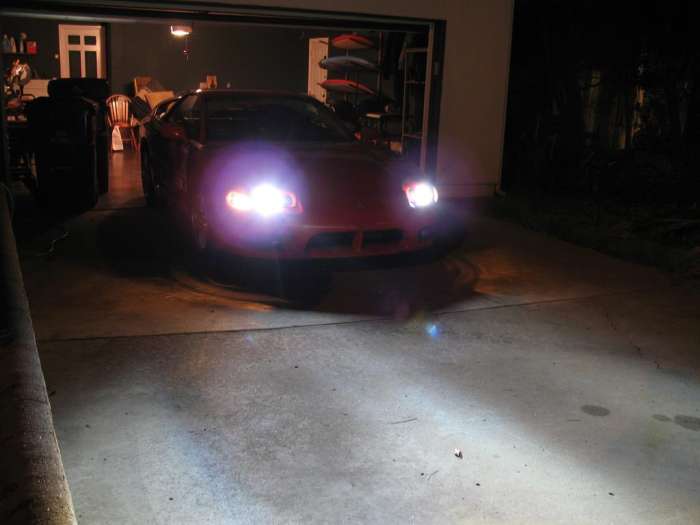 I spent the week prepping the garage for the annual Super Bowl party. The walls are now dark green as planned, with some brick red. The ceiling is still white so it's by no means cave-like, but the green adds flavor.
2010.10.04
As expected, life and times got pretty exciting. The Cathcart breakdown:
2010.07.19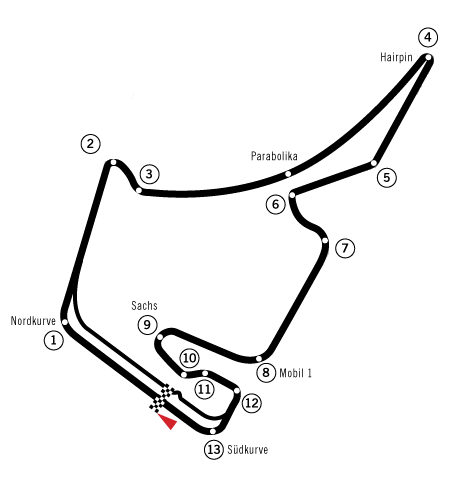 Monaco is pretty awesome, but nothing beats the double rainbow of F1 and MotoGP Laguna. The Red Bull slap fight will no doubt continue, but on a course that won't be unkind to the McLarens. Maybe Schumi can step it up at his home GP. Yep, now that Webber and Vettel are bickering there are no more likeable characters capable of taking the checkered.
2010.04.02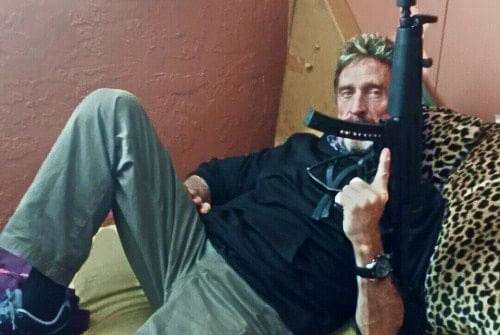 I had to de-virus a computer today and since casual googling didn't turn up any results I thought I'd share the fix with the interwebs. It came from some hulu-ish site, I'm not sure the details on how it passed as innocuous.
2010.02.24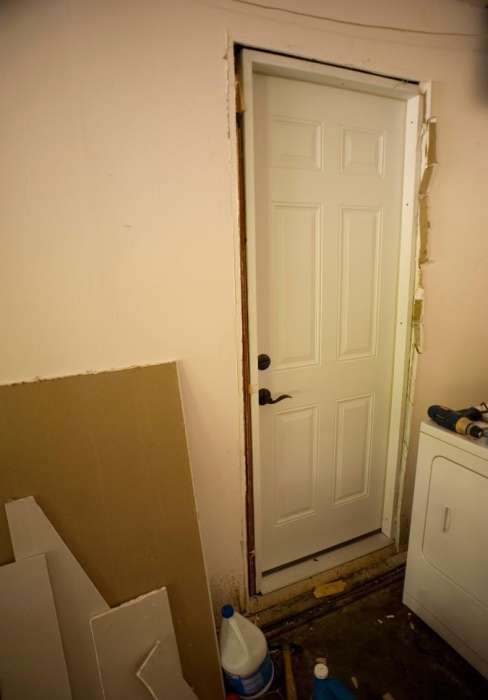 Fed up with the garage door that opened into the dryer (pictured below), I bought a replacement that would open into the side room. I went with a steel exterior type.
2010.02.08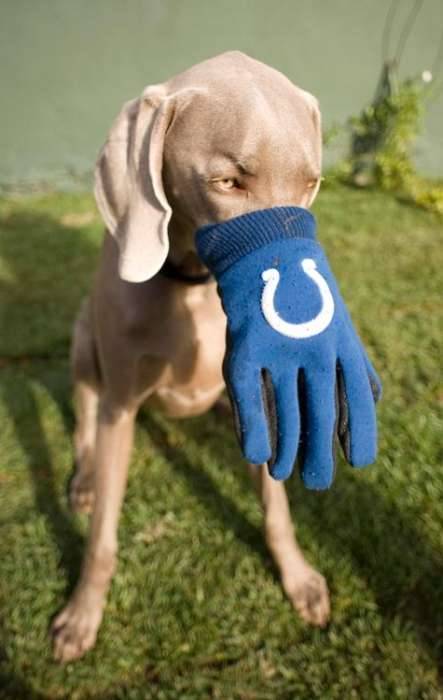 Like I said, no more Super Bowl at Players so Cheryl took it upon herself to organize a similar event with better food for half the cover.
2010.01.10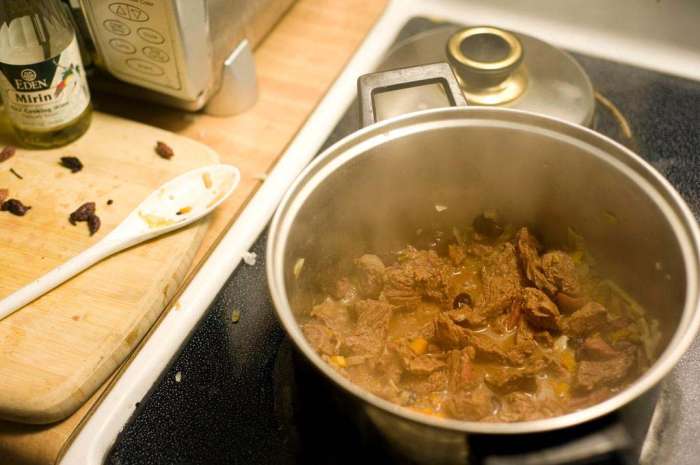 I started working on a killa chili recipe hoping to pass quals for the Manbird Invitational. Since I'm an open source kinda guy, I'll bore you with pictures and descriptions later.
2009.12.10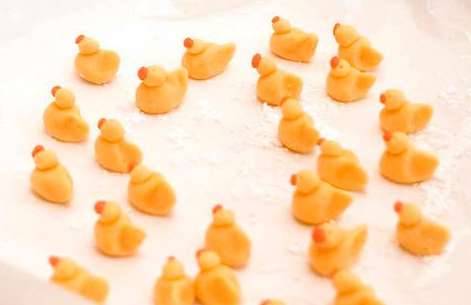 Last weekend was Connie's shower. Since two thirds of the organizers were dudes, it was reasonably palatable for Ryan and the numerous male invitees.
2009.11.08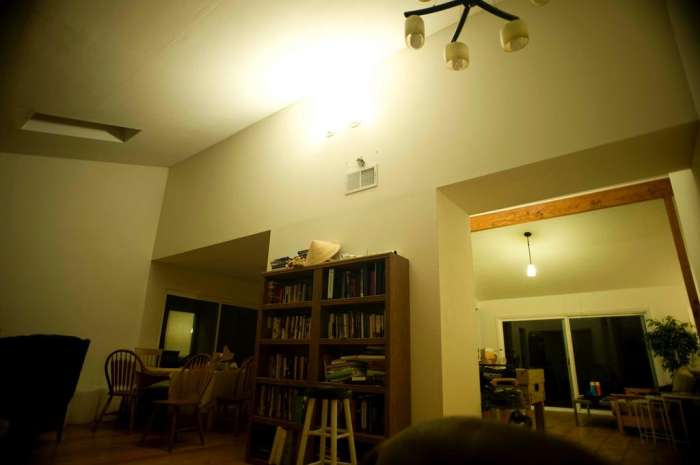 I installed directional fixtures on the high walls in the upstairs, triggered by a motion sensor in the living room. It appears the wall switch sensors require upwards of 60 watts of load to function properly. I'd prefer to use a security sensor because of their greater range and daylight sensitivity, however they have to drive an even greater load. Hopefully somebody will solve this, given the prevalence of cfls and leds.
2009.10.14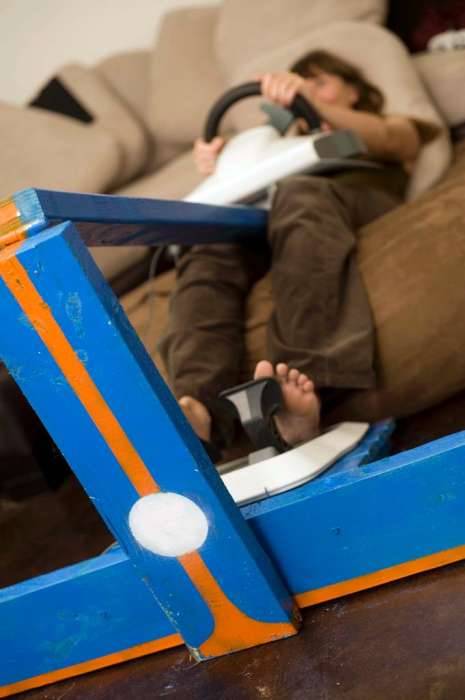 Forza 3 arrives in two weeks. Now that I have a fully adjustable driving seat (next love sac goes in the GTO), I needed to fashion a new wheel-bracing mechanism. The double door hinge design provides great rotation resistance and a high degree of adjustibility.
2009.08.24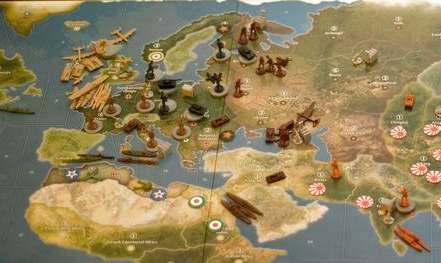 We had a full living room for the second Axis match. Sam spearheaded the evil effort with Germany, Curt took Japan, and Kristi helmed the Italian forces. Connie reprised her command of the UK, Rob played the Yanks, and I handled the Russian retreats.
2009.08.23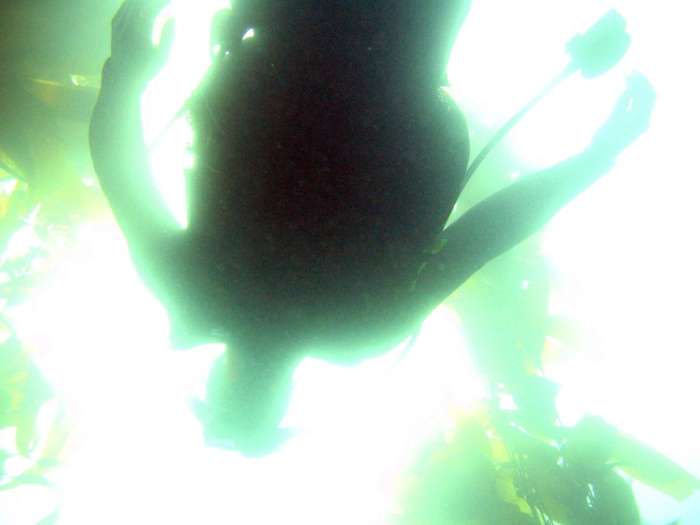 Here's the rundown. Last weekend LT and J of And Four joined James and myself for a couple of dives at the cove.
2009.08.10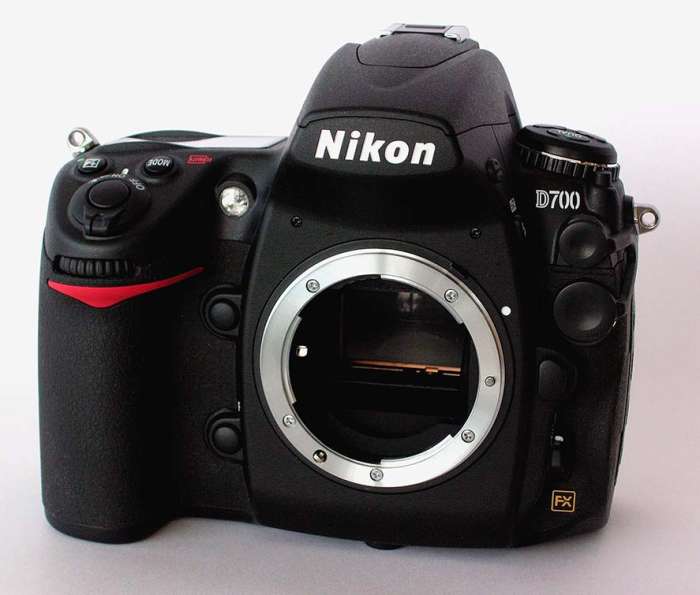 I had always coveted the F100, but until now I've languished in the N series (or, properly 10-99). With many miles on my D70, the time has come to move up to the D700 (image source), derived from the F100. I'm looking forward to the full frame, cmos, and five fps. Perhaps a Saturday morning at Palomar might be in order.
2009.07.15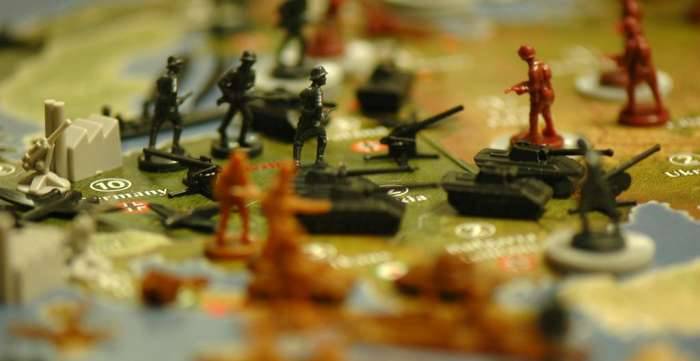 A&A finally arrived. It took two days to get from Texas to LA and ten days to get from LA to SD. That's a bit late to throw down with the sappers, but I might catch them on the north side. There are hints of Rob and Lanes, some other interest has been expressed, and Sam grew anxious has he and I set up the big board whilst verbally tweeting about recent events.
2009.05.12
Well, I do have another time lapse [Ed: removed] from another epic Settlers match, 17 vps. This one added the great river and event cards, the latter being wondrous at enforcing a more reliable resource distribution. We'll see how Jon does with his.
2009.05.04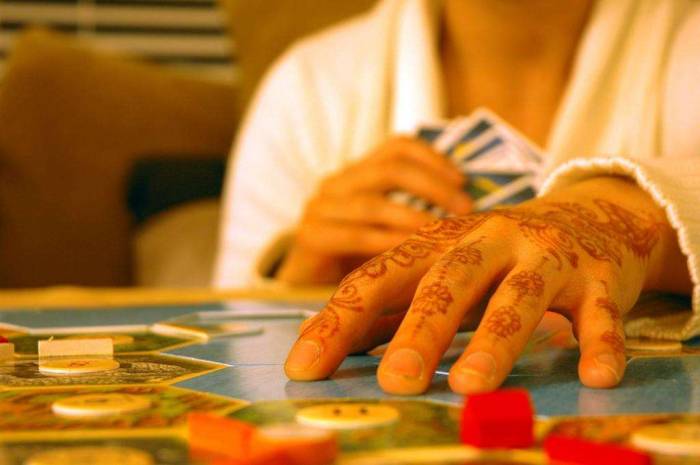 Jon, Connie, and myself played a couple Settlers matches. We let White Lambda WIN both since it was his bday. He bailed from SoCal (WIN[?]) early because the prospect of being trounced at Axis and Allies cast a grim shadow over his remaining days.
2009.04.20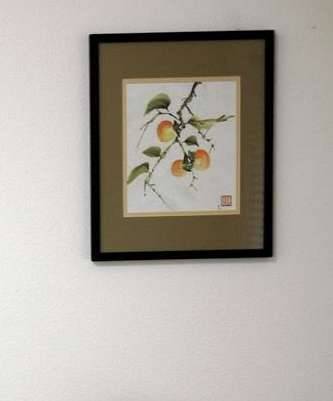 This past Friday I was honored with my first piece of original art. My old boss came over with his family for some steaks and wings, his wife brought along an awesome Japanese-style painting. (And I did in fact straighten the frame after taking the photo.)
2009.04.16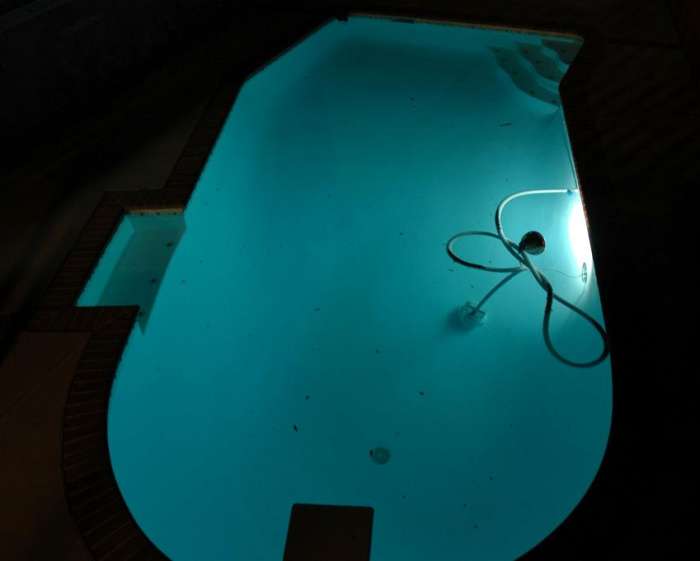 The pool light switch was backward. It broke the common so I was getting power to the light even with the switch open. That resolved, my sweet led bulb is working its magic at a whopping 2.75 watts, compared to the 500 watt incandescent I pulled out.
2009.04.12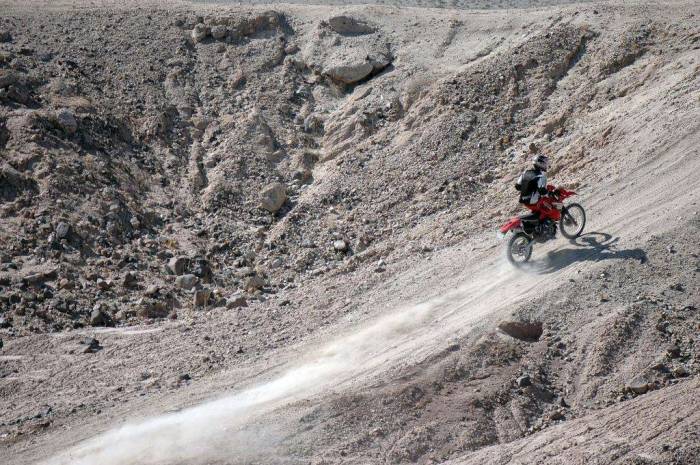 Wednesday was Settlers night. There was great anticipation as we finally cracked open Cities and Knights. The expansion adds considerable complexity to the game, it's a little intimidating at the outset, but is great for playability. The development capabilities in the expansion add quite a few options up front, but they also change as progress is made. I am simultaneously excited for- and fearful of the inevitable Settlers/Seafarers/Cities stratorgy.
2009.03.28
The leaderboard updated and redistributed:
2009.03.23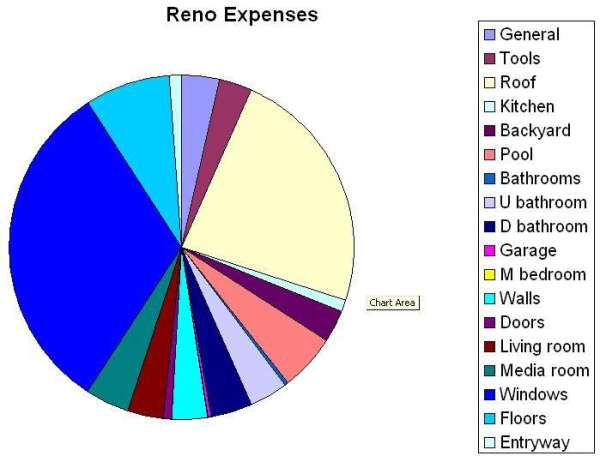 Reno stands for renovations, not the city.
2009.03.18
One of these weekends I'll mortar some brick bases around the pillars. But at least I have a well supported deck.
2009.03.15
I had quite a few visitors this weekend. The main project - other than good times - was resupporting the deck.
2009.03.04
By popular demand, I give you the area behind the fence. You can see the recently planted scotch grass that needs to get growing. Uh that's about it. It's steep, it's under some trees, yep. Nothing to see here, move along.
2009.03.01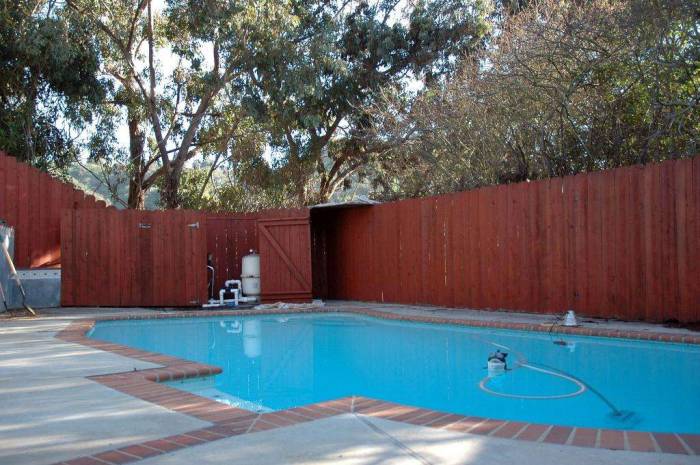 For whatever reason I decided to do the fences this weekend. Well, I decided to start the fences. I'm maybe half done.
2009.02.22
Okay let's get started. Chris? Present. Okay, item one: paint the deck. Behr redwood semi-transparent. Two gallons coated it twice (barely) with each coat taking a couple hours.
2009.02.02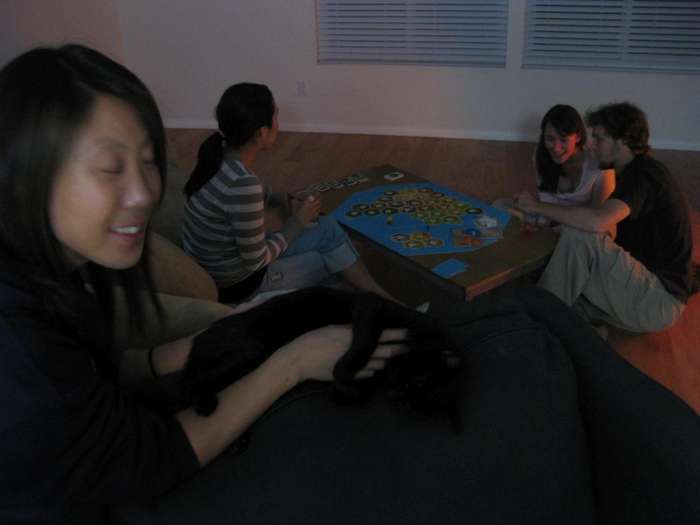 Jon came down for the weekend. Naturally, this meant hot pot, Settlers, and diving. The hot pot was good, but needed chilies. Settlers was fun, Connie/Jessica beat Jon, Erik, and Jes/me. The dive was significantly different from Maui, but it was good to get underwater.
2009.01.13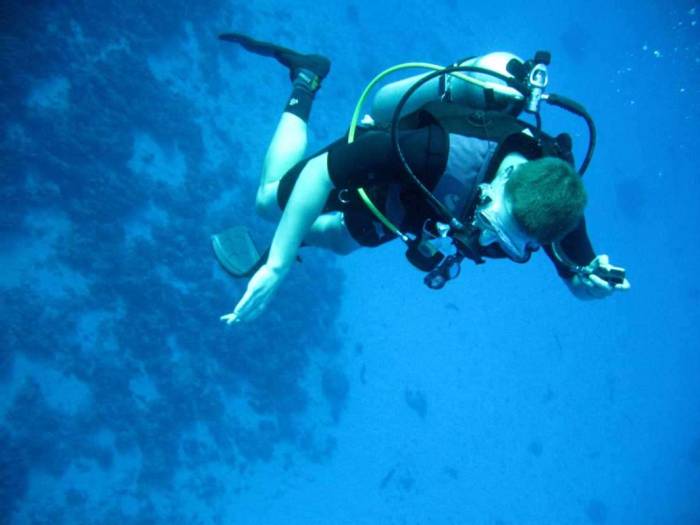 Somehow, some way United managed to bollocks my flight from SFO to OGG. That's normally not a problem, I'm well versed in the practice of checking flight info and I never plan to come and go as expected. But in this case my SAN to SFO flight was on schedule and so I found myself with quite a few hours to kill between my 18:30 arrival and 00:30 departure.
2009.01.03
Erik's got a blog now. My forecast is interleaved Penn and Teller Bullshit-style rants and updates on the reich rocket (pictured). If only Connie, Curt, and me could convince him to join the photo class there'd be some great imagery to go with it. Relatedly, sign up for intermediate black and white at UnEx if you like to party.
2008.12.10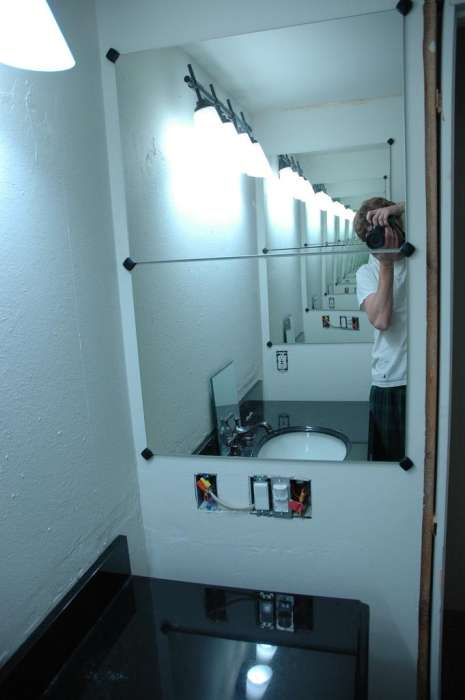 The mirrors add light and space to the bathrooms. I can get away with the panels for the sides of the upstairs bathroom and all of the downstairs. I shudder to think of how much a custom 5' x 3' is going to run me for the main, upstairs piece.
2008.12.06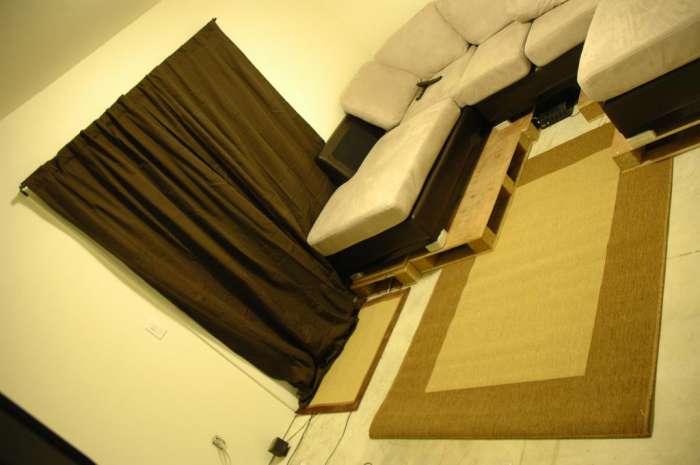 I ventured into Ikea today. It's far from being my favorite place, their products are about the opposite of what I'm looking for. That is, stuff there tries to be uber-modern and rather low quality. But I was striking out on some things - mirrors in particular - and had to take a chance.
2008.12.05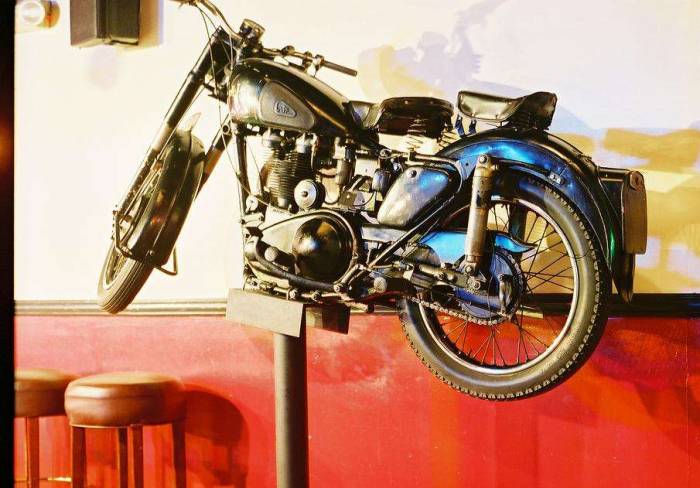 So the ol' 1.6 Athlon setup finally choked. Hard to say what it was, I've failed to diagnose the problem hardware having independently swapped everything out. I'll revisit when I'm setting the box up as a terminal in the garage.
2008.11.24
I cleared out the car hold on Sunday thanks to the garage-media room proximity. I was able to relocate all of the tools to the adjacent storage room, though they've been in disarray since being displaced from the upstairs bedroom.
2008.10.21

Bobby called to chat me up and managed to suggest moving the tv to the east wall to better accommodate passengers of the media room thrillride. Coincidentally - or not - when I returned from work I found the room arranged as such. Oh well, in the words of Franco, 'give the people what they want.'
2008.10.06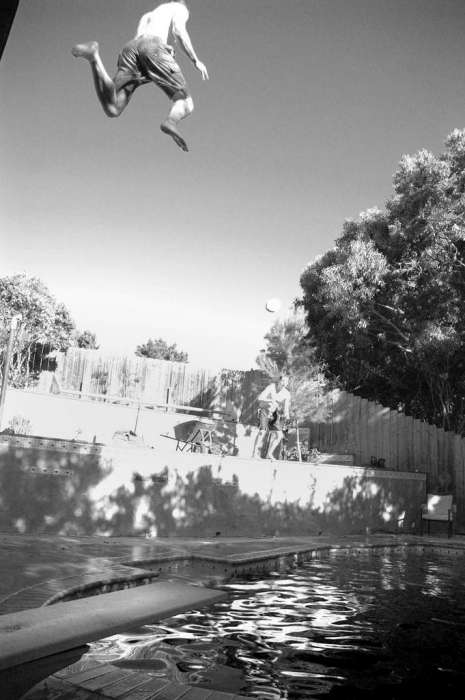 I tried the other angle and Jon found a football. And then a 2x4. The conflict started with sponges and quickly escalated.
2008.10.05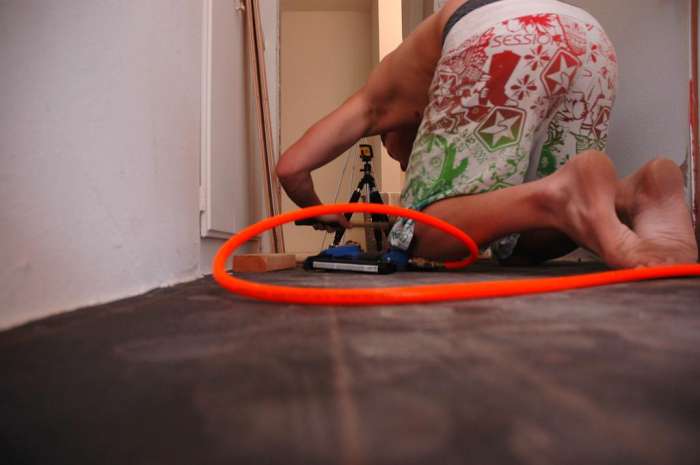 The flooring has begun. I don't have any shots other than the above.
2008.10.02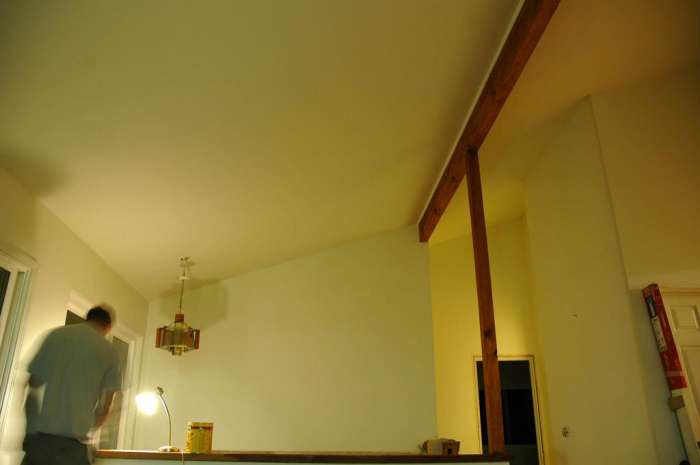 Busy days and nights. The beams have been verathaned. The shower and fireplace are nearing completion. Tomorrow will be a foray into flooring. This weekend will feature some prodigious laying of hardwood.
2008.09.29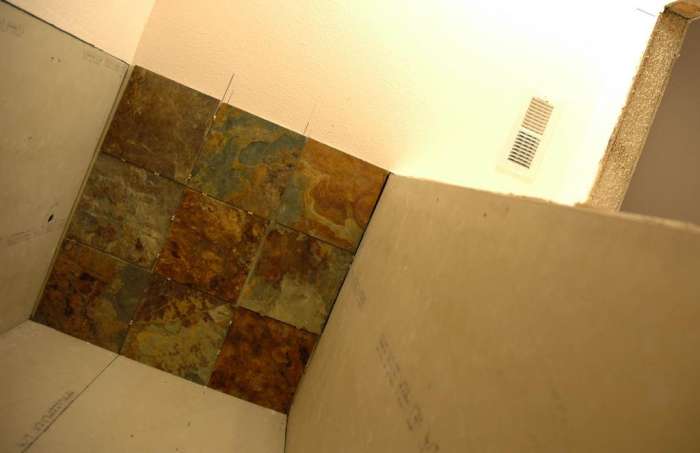 The first round of tile went in to the downstairs shower. China multicolor slate.
2008.09.02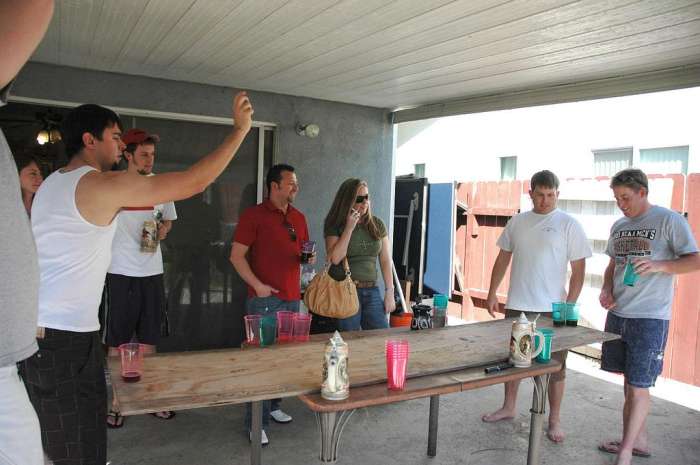 So a little while ago the Morelos Era came to an end. It was an lengthy, sickly death with people coming and going in the closing weeks - not befit of the three years of history within the walls. Everyone's parted ways for greater commitments, girls mostly, so I guess it's time to grow up. No more California burritos and daily house memes.
2007.03.13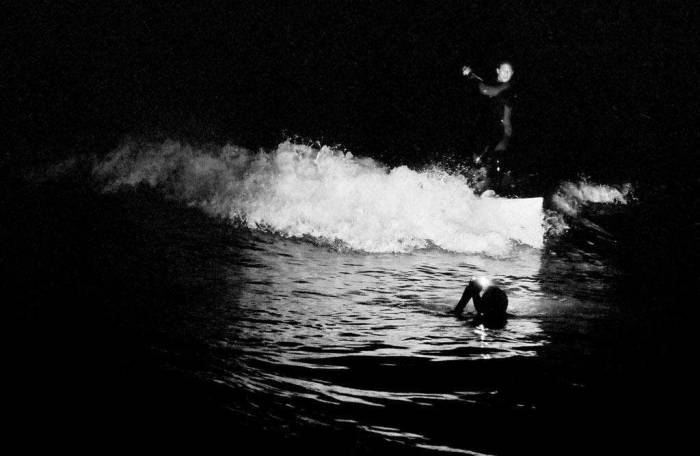 The last nightsurfing photo session was lots of fun and yielded some great, unique shots. The lessons learned were:
2003.10.25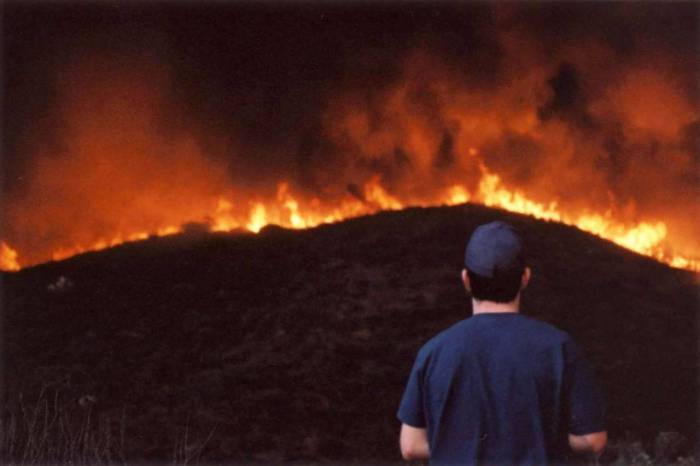 Back when the Cedar Fire happened, Rob and I went to scope out the scene.
2001.12.01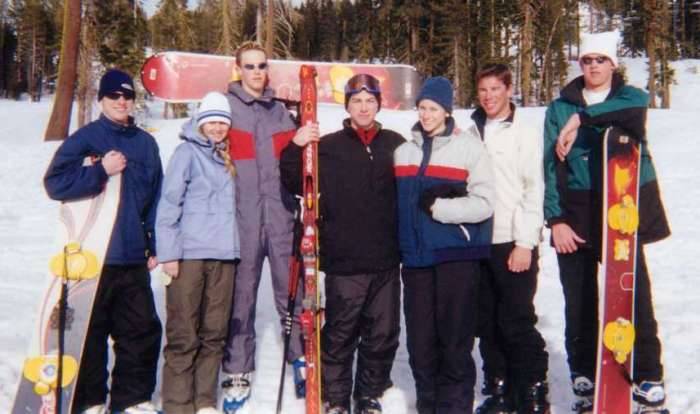 I tried my hand at snowboarding for the first time. Eh, skiing is better.