Ryan


a.k.a. Potato
Color scheme:


Hash: 0x420e6517 % 0xffffff = #0e6559



2022.09.20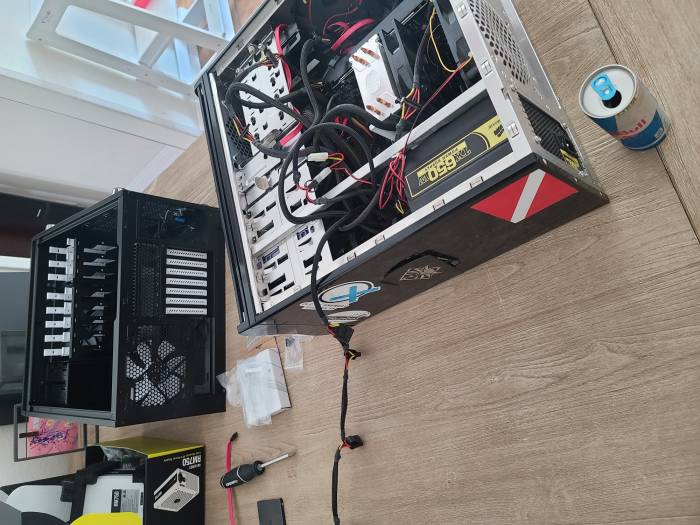 Video games, wood preservation, PC hardware, and a quick trip to Las Vegas. Read on.
2021.12.29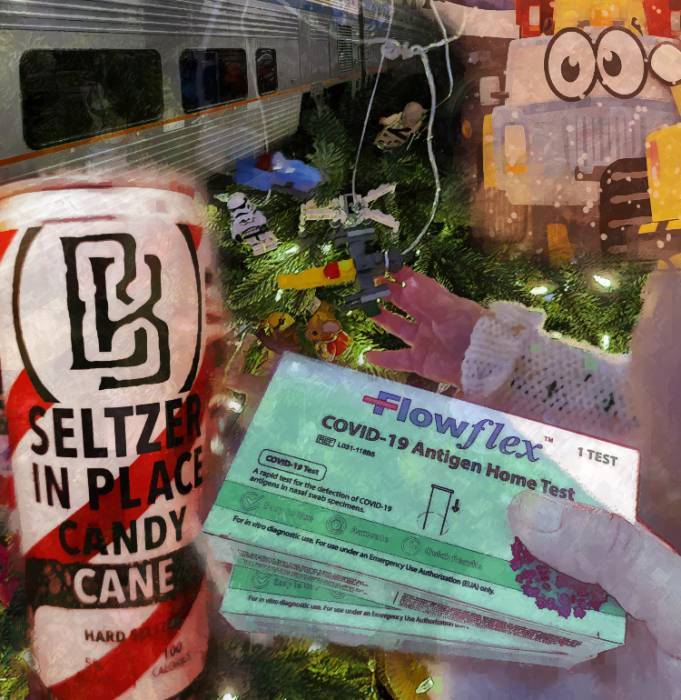 We decided to go to NorCal for xmas this year.
2021.11.07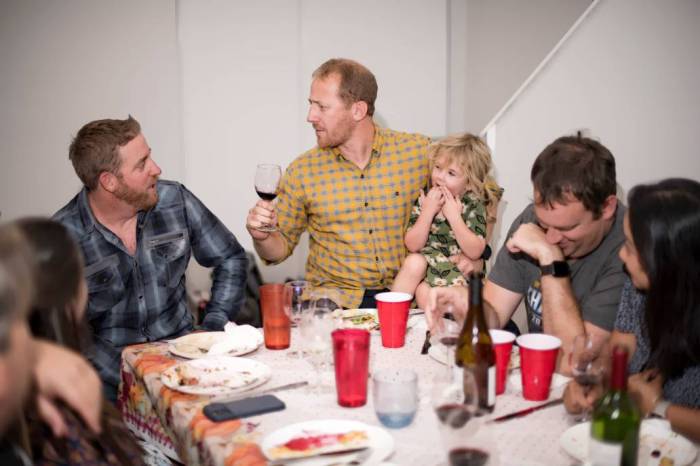 After a covid year off, Friendsgiving returned to San Marcos where we squeezed eight families into a not-particularly-code-compliant VRBO. The last part isn't all bad; it meant there was a 30' waterslide and we could play Danger Pong.
2021.05.08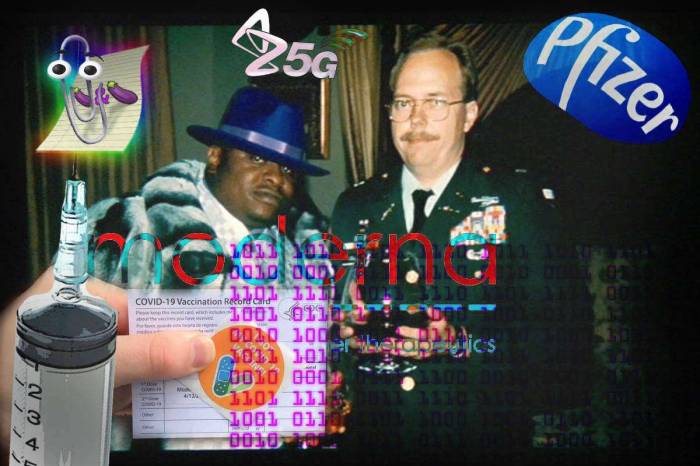 This guy no longer has to worry about covidd (spelled thusly: c-o-v-i-d-d, the extra 'd' is for a double dose of the Moderna).
2021.03.12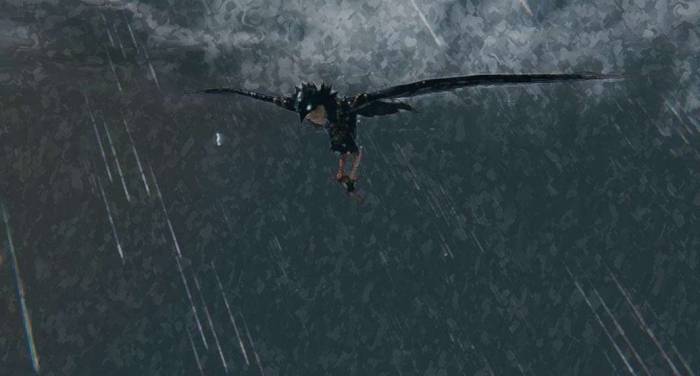 Danielle arrived.
2021.01.30

Wednesday saw GME go mainstream after being largely contained in Reddit, financial news, and specific social media streams. The latter half of the week was all about the "retail traders who took on Wall Street". Chief among them is DFV himself:
2021.01.02
It's 2021 now. Not too different from 2020 but people are more optimistic.
2020.08.27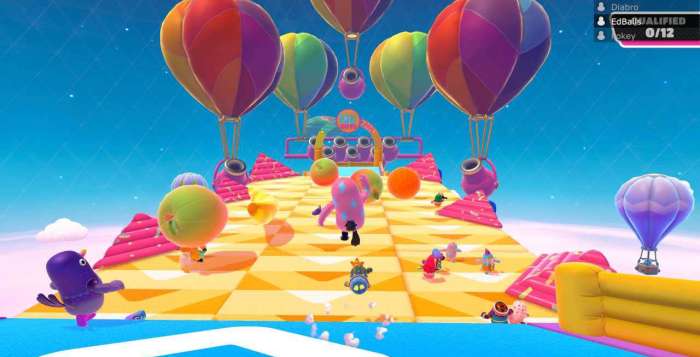 Covid continues, but the surge appears to have tailed off some. I guess this is the new normal until one of the many "almost-there" vaccines works out.
2020.05.31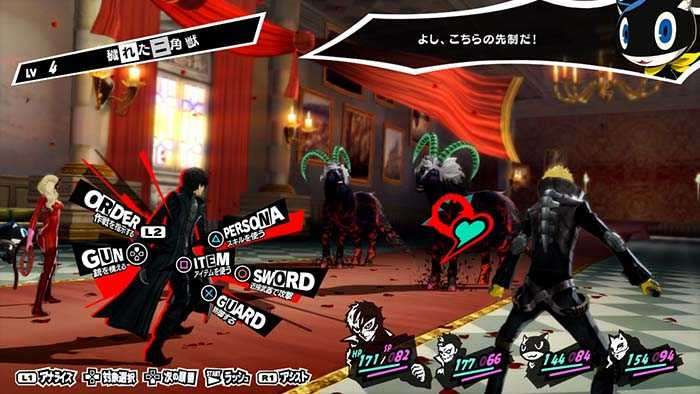 No, I'm not nerding out about newest Persona game, I'm nerding out about site meta! (There's the thin connection that it's about people and in the video game when a character attacks they sometimes shout "persona" because it's a jrpg). Anyway, I wanted to finish the chat bubble-style html implementation of conversations that started here:
2020.04.20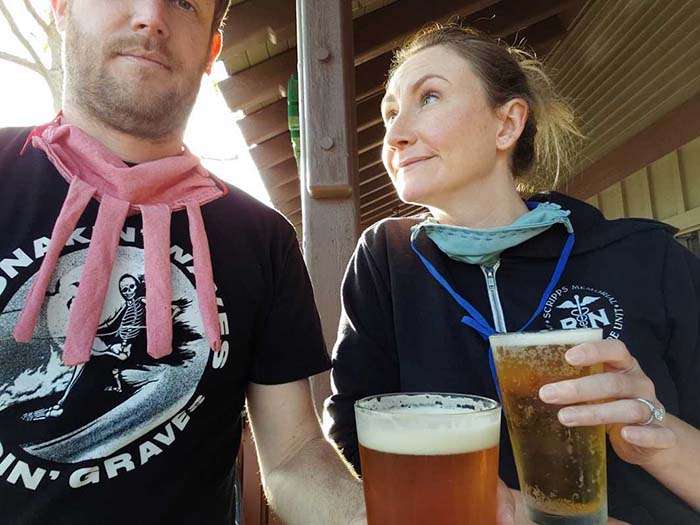 Another week of quarantined programming, video games, and hitting f5 on economic news.
2019.11.10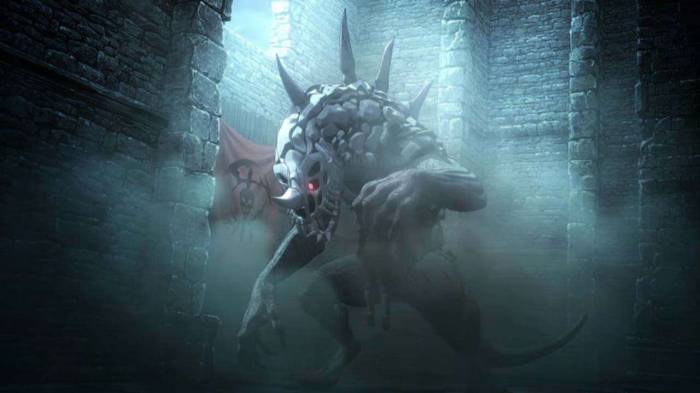 Friendsgiving this year was up in Santa Cruz. On top of the usual fare (kids, turkey, burned killa bread), there was great beach weather.
2017.05.15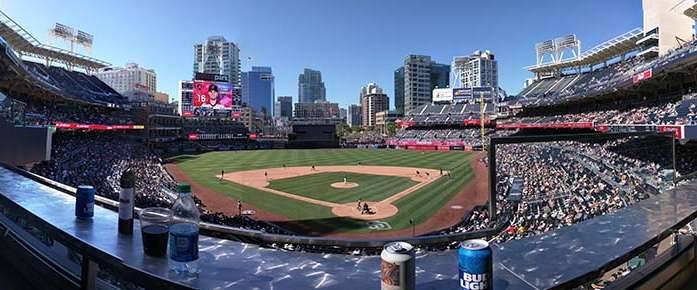 Been a while since any of my teams have been to the box. It's been upgraded since the last time and, as bad as the Padres are, they rallied to win against Arizona.
2016.06.22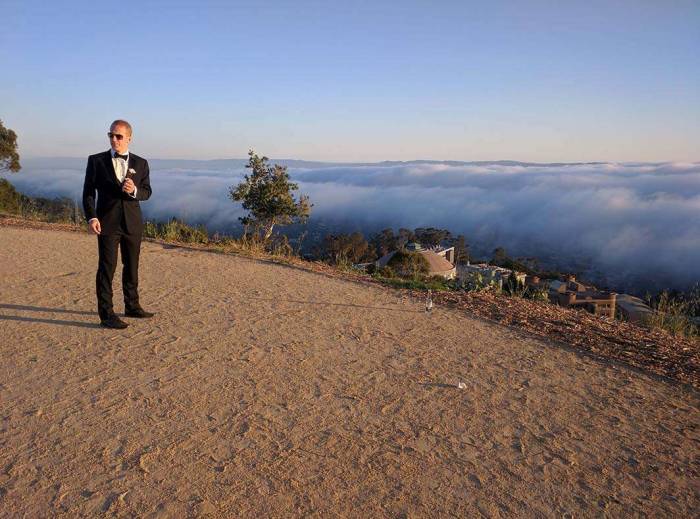 Ty got married.
2015.11.02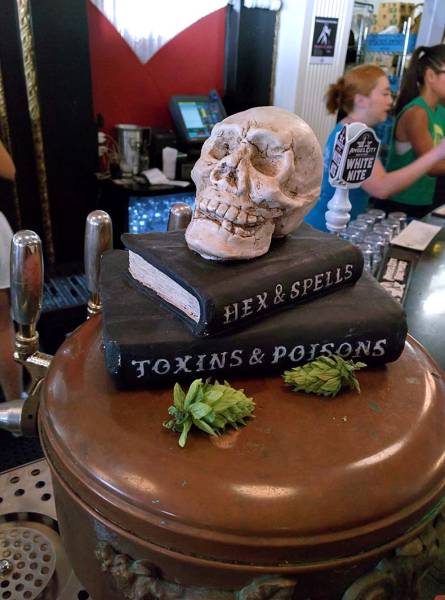 Halloween happened four times this year. So, four costumes.
2014.08.19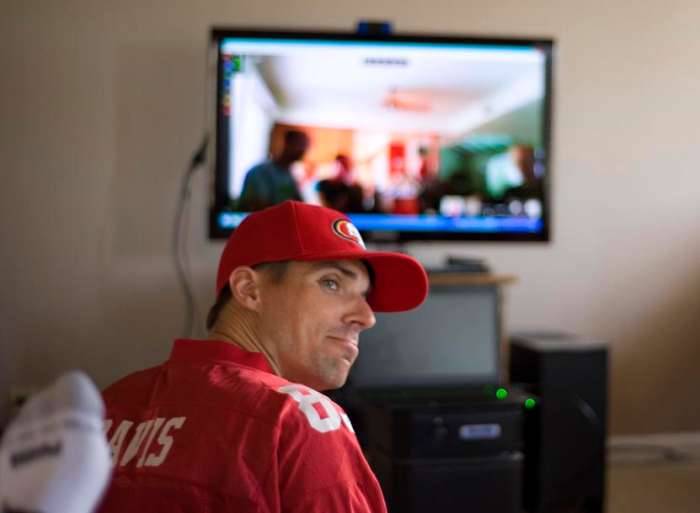 The 2014 Medieval Gridiron season has arrived, we drafted at Casa de Santos this past weekend. Good food, good drinks, Ryan and Dan drafted using the same fantasy football magazine - I know, right?
2013.05.15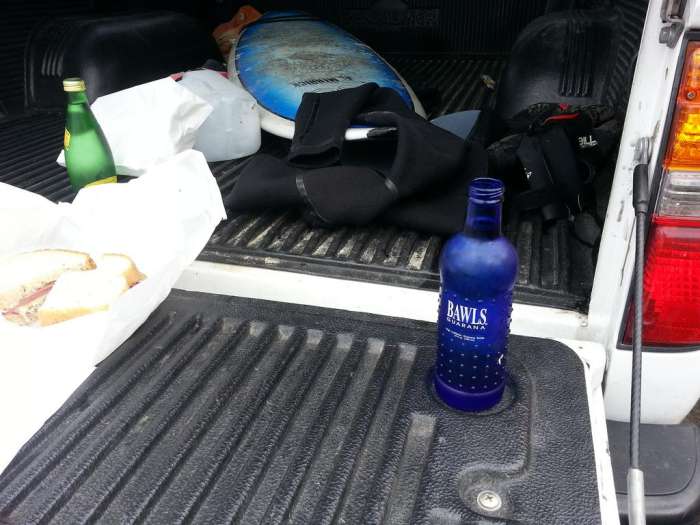 My favorite englishman turned 40. We did a throwback lunch sess with Connie and afterward he and I tailgated with Cheese Shoppe sandwiches. Classy Guy had Perrier, I had Bawls.
2012.09.26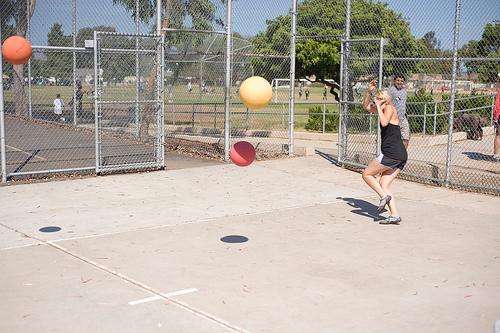 Lots going on the past couple weeks, but when is there not?
2012.08.08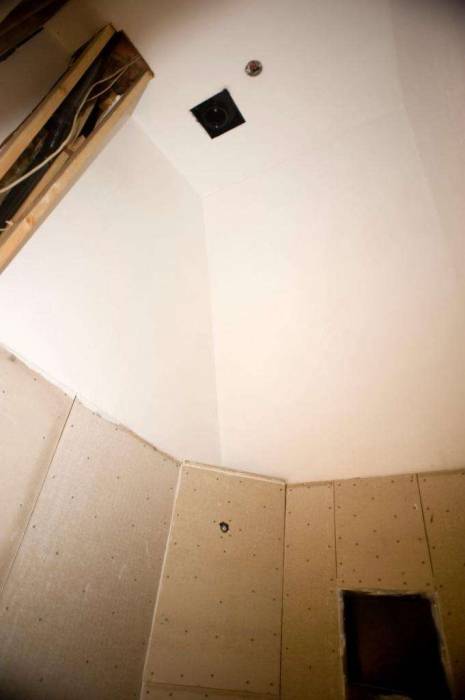 I mostly finished the vaulting:
2012.07.04
I spent most of the fourth getting the master bathroom ready for cement board. The cuts all worked out pretty well but when I went to the hardware store for roofing felt I came back with more projects. Bulbs for the cable lights, a concrete pier for the deck, chlorine granules for the pool, and rock for the planters. I wound down the afternoon weeding, painting, and rocking the planters.
2012.02.19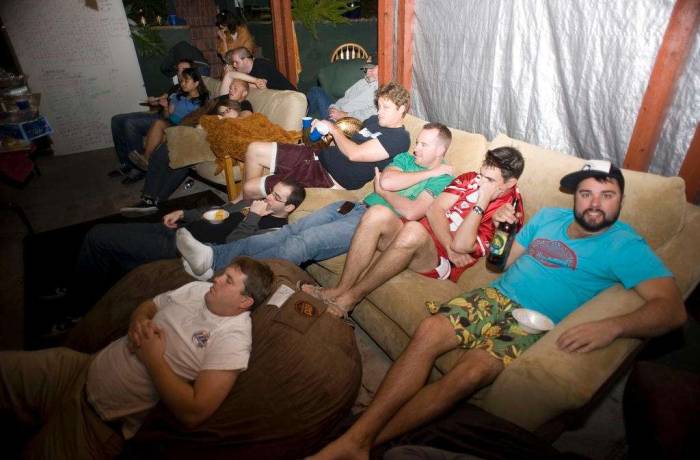 This year's Super Bowl party was probably the best so far. Since it's been cold, the original plan was to screen the game in the living room, but the cable line wasn't having any of it. Of course it was in the mid-eighties during the day so relocating the backyard wasn't a big deal.
2011.11.23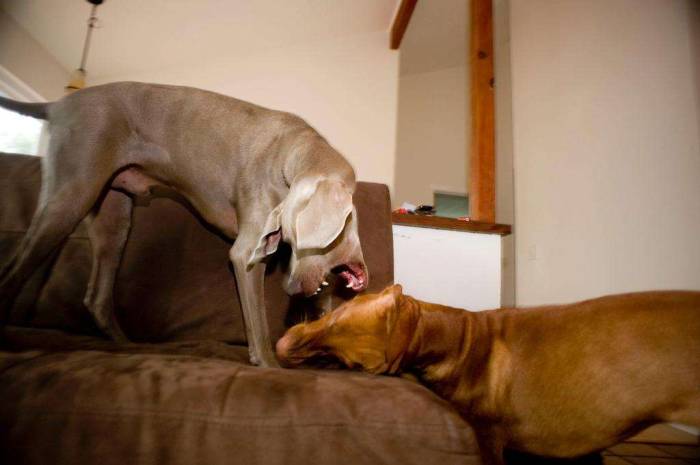 Everyone made it out alive. No zombie flu, only a few stitches between the lot of us. The food rocked, there was a massive handegg match, dogs were all over the place.
2011.09.06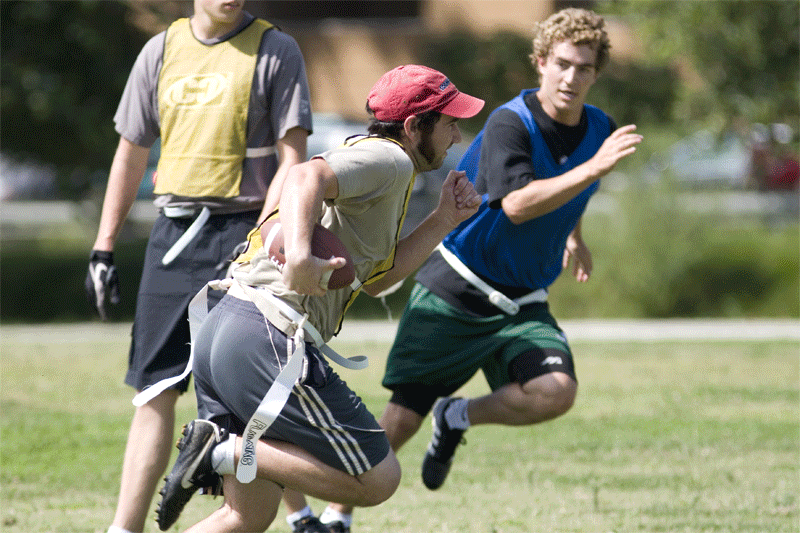 Flag football has concluded. It was a good run.
2011.04.22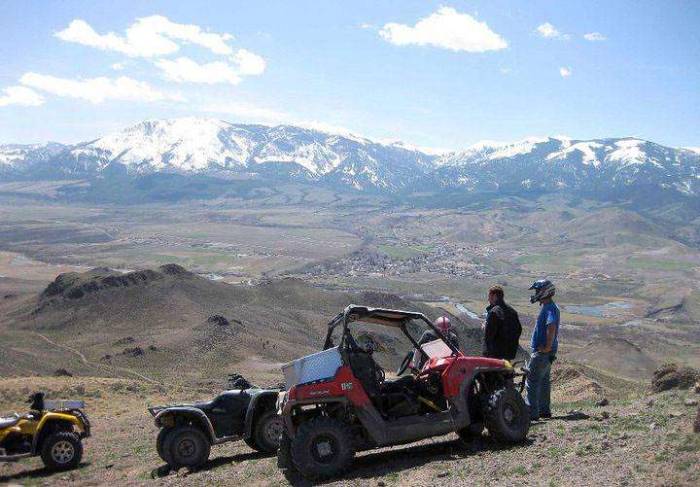 There was some attrition of motorcycle gear during the Utah expedition. Knowledge was gained though. Side-by-sides are all kinds of fun on dirt. And I still suspect that quads are the first wave of the Machine Insurrection.
2010.02.08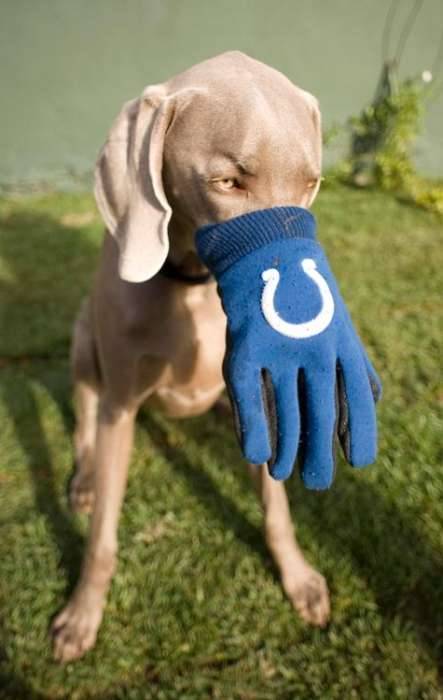 Like I said, no more Super Bowl at Players so Cheryl took it upon herself to organize a similar event with better food for half the cover.
2010.01.18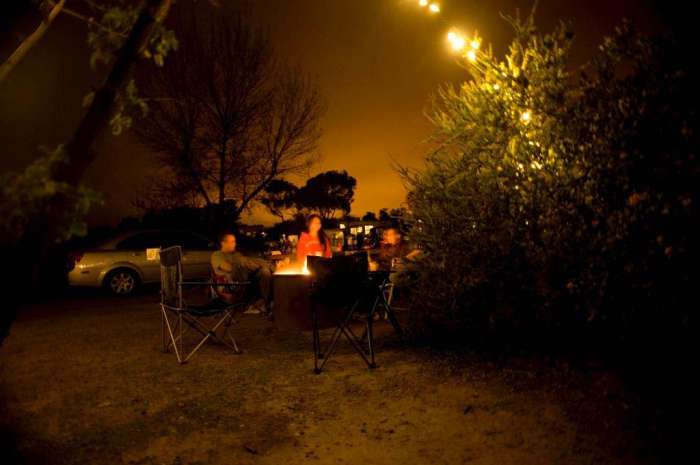 Cheryl booked us a coveted camp rv site in San Clemente.
2009.09.07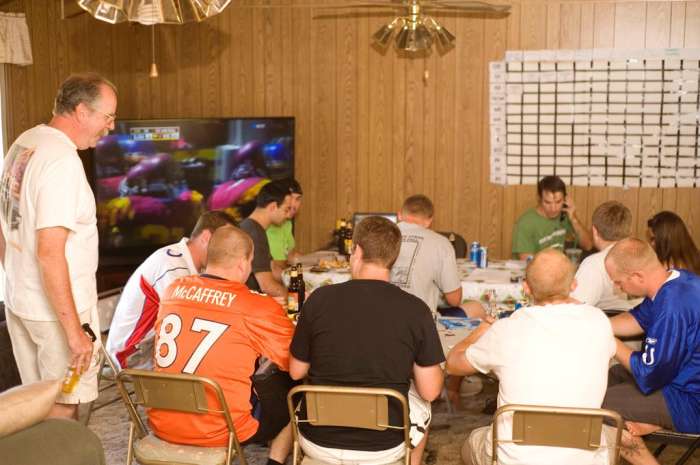 I've finally made the jump to two fantasy leagues, but will maintain my own rule that
2008.03.23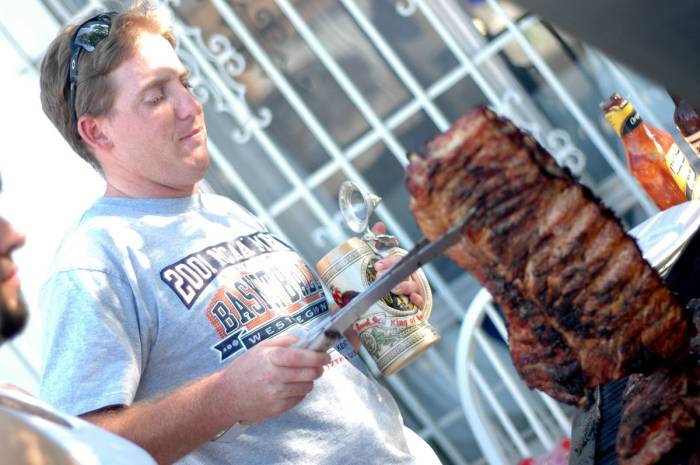 Bret took his leave of San Diego today. So yesterday we held a small get together.
2008.01.28
We finally got on the bandwagon. Hah hah hah hah hah hah hah hah hah hah hah hah hah. Apologies, sore tendons makes me giddy. Rock Band is basically Forza with instruments instead of a wheel. It takes practice, patience, and you really can't compete at a high level without knowing the track. Damn, pun counter is at two already. I'm on fire.
2007.09.24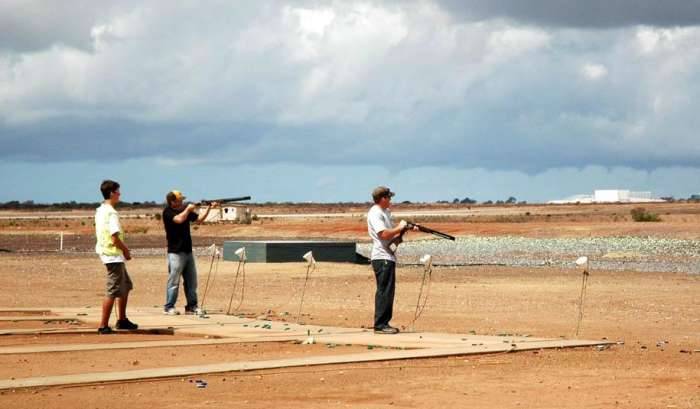 Had some redneck fun for Bret's quarter century. Then we took him over to the Miramar kart track for some shake 'n' bake action. Apparently the Forza paid off, because Ty topped the newbies with a 35.071 best lap. The birthday boy showed he can drive sub-3 ton vehicles finishing with a 35.485 lap, in spite of - as I am told - plowing the barrier inside the back straight. Ryan clocked a 36.262 and Kevin recovered from a lap 10 collapse, rounding the course in 36.733. Courtney finished wit...
2007.05.29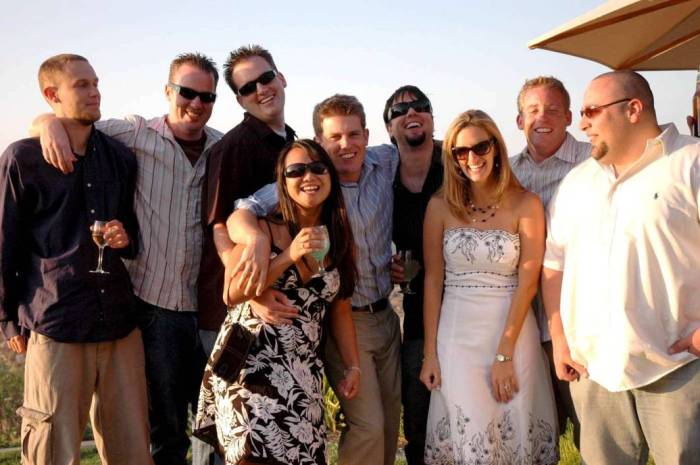 The lovely couple hosted an engagement party. Excellent food, excellent company. Lots of people doing their best to look goofy for the camera (on account of the copious giggle-water).