2022.09.03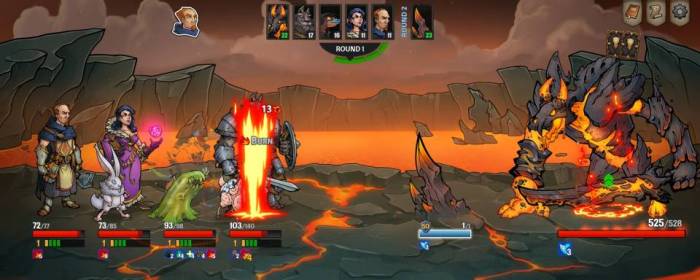 In this post:
2017.11.14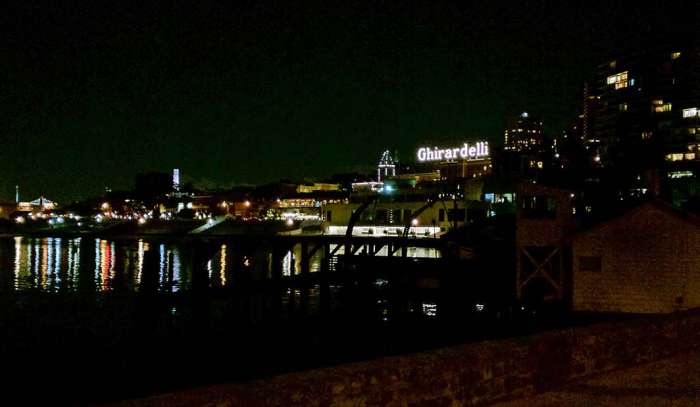 Jes and I did a couple travel weekends, first to SF for a wedding. Since Virgin canceled our flight, there wasn't much free time, but we did sneak in some flag football/running, dinner with the Smiths, and Buena Vista coffees.
2012.07.23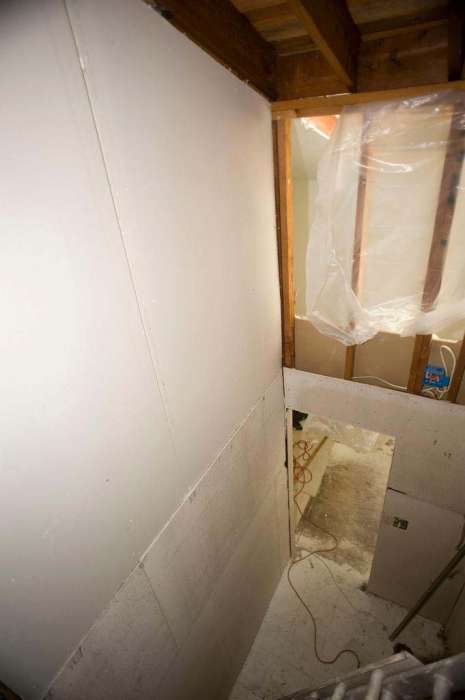 The master bathroom is back under construction. The drain is installed and the cement board is up. I installed a pair of in-wall shelves.
2010.08.29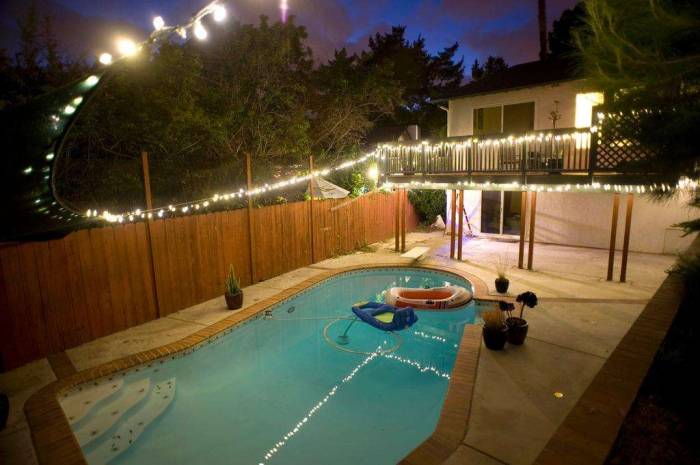 More lights for the backyard. Eventually I'd like to swap them out for bigger lanterns, but it suffices.
2010.03.21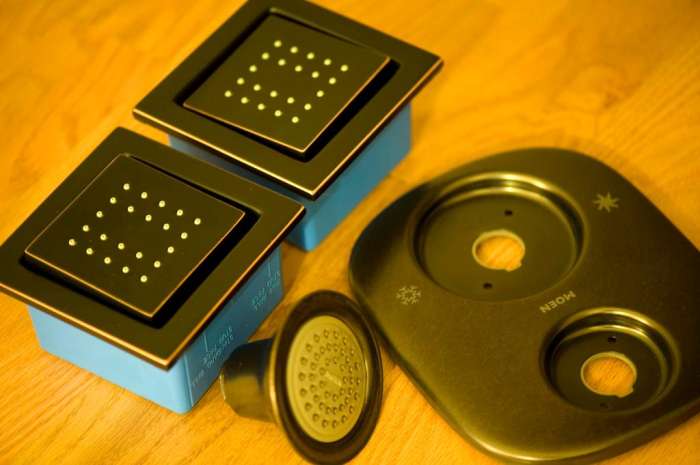 The master bathroom fixtures: Moen mixer and three way diverter valve, Moen shower head, Kohler body sprays. The valves are pull-on push-off so you don't have to fiddle with the temperature. I went with flush mount body sprays.
2010.02.24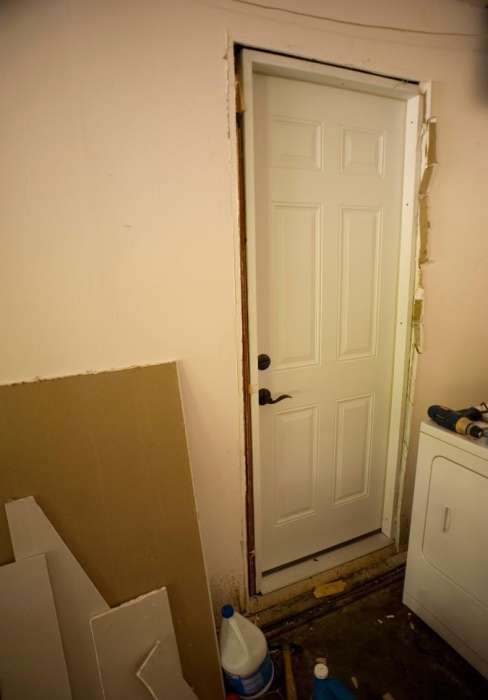 Fed up with the garage door that opened into the dryer (pictured below), I bought a replacement that would open into the side room. I went with a steel exterior type.
2009.12.20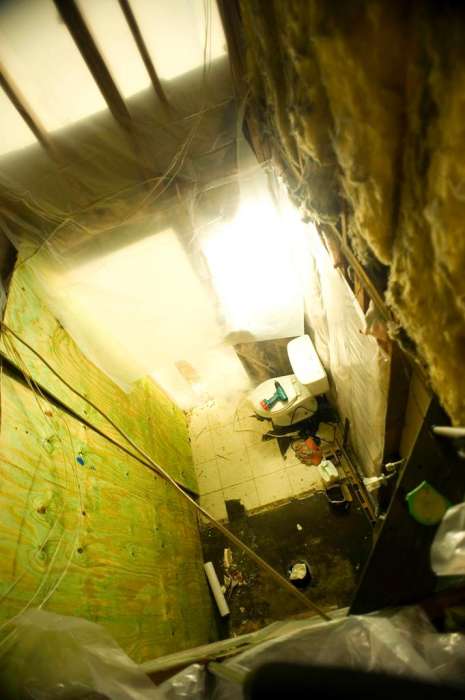 The master bathroom is progressing steadily.
2009.08.10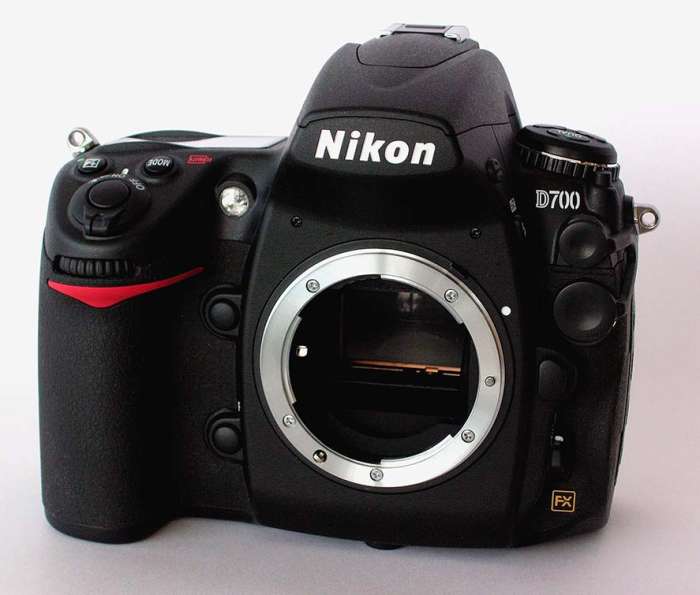 I had always coveted the F100, but until now I've languished in the N series (or, properly 10-99). With many miles on my D70, the time has come to move up to the D700 (image source), derived from the F100. I'm looking forward to the full frame, cmos, and five fps. Perhaps a Saturday morning at Palomar might be in order.
2008.10.29