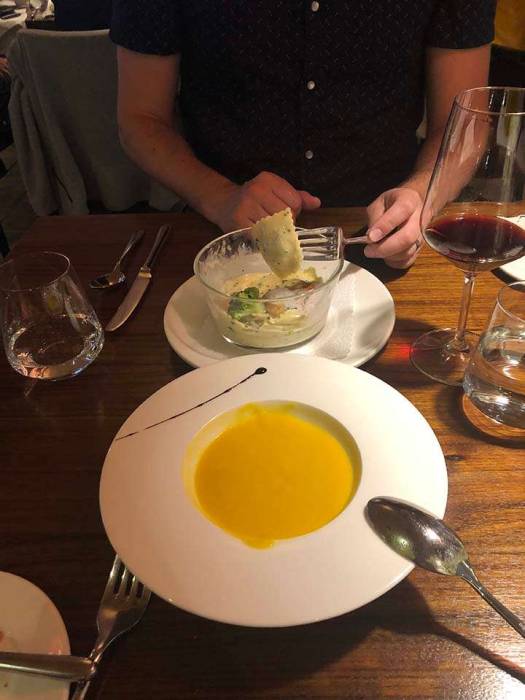 I'm not really a fan of photographing food, but as this was a food/wine tour, I figured I'd at least
aggregate food photos/commentary to a single, skippable post
.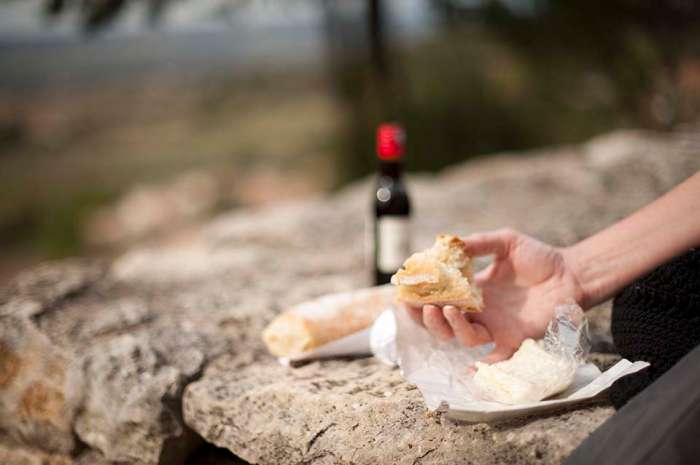 The picnicing was top notch, particularly after stopping by the
Halles de Lyon Paul Bocuse
.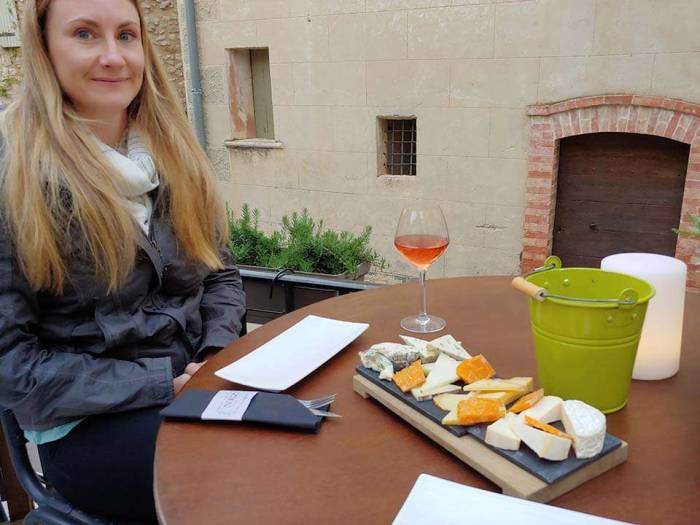 Still adjusting to the time/dinner zone,
Jes
and I had a cheese platter at the
Oustalet tasting room
. It was enough food for 4-6 people.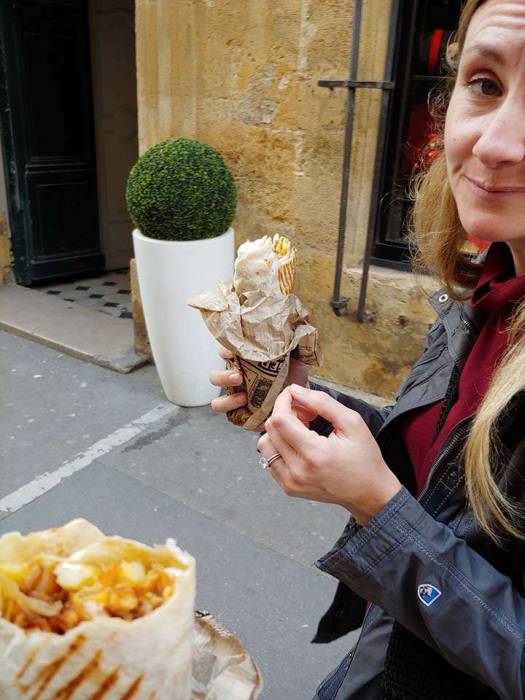 We hit
King Kebab
in Aix for some quick eats.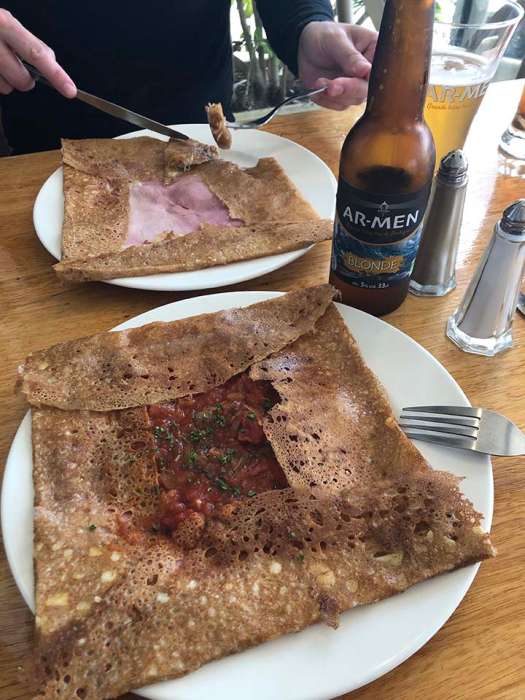 The
Petite Creperie
served incredible meat/cheese crepes as well as a fantastic dessert crepe. Perfect after a day of hiking and swimming in the cold Med.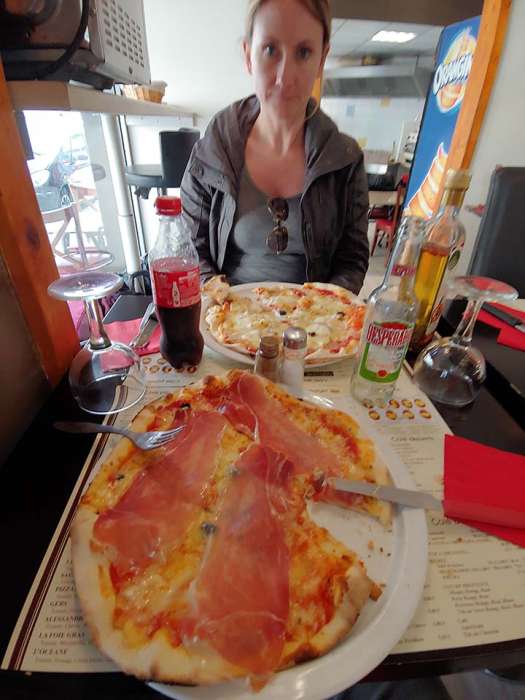 Pizza D'Or
served up some hearty eats between our cote d'azure drive and TGV trip to Paris.
Our Michelin experience was provided by
Saturne
in Paris. Everything was very good, but I must say my mind was blown by the white asparagus in a broth that seemed to have bamboo and szechuan peppers. Three courses, dessert, a table with a view - very good for a $50/person carte lunch menu.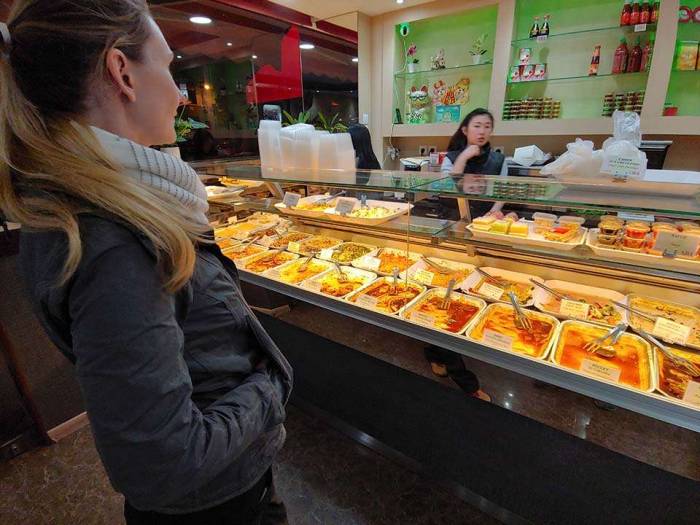 After a long bike tour,
Jes
and I were very happy to catch a fast-casual Chinese place on the walk back to the metro.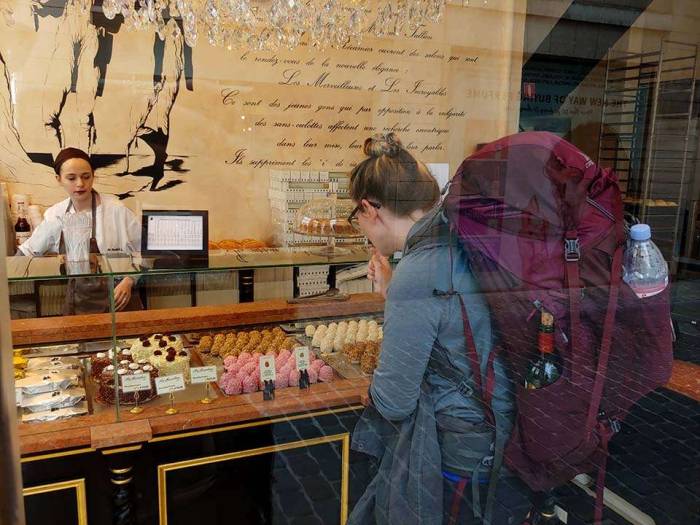 On
arriving into Brussels
, we had to stop in at the first treat shop we saw.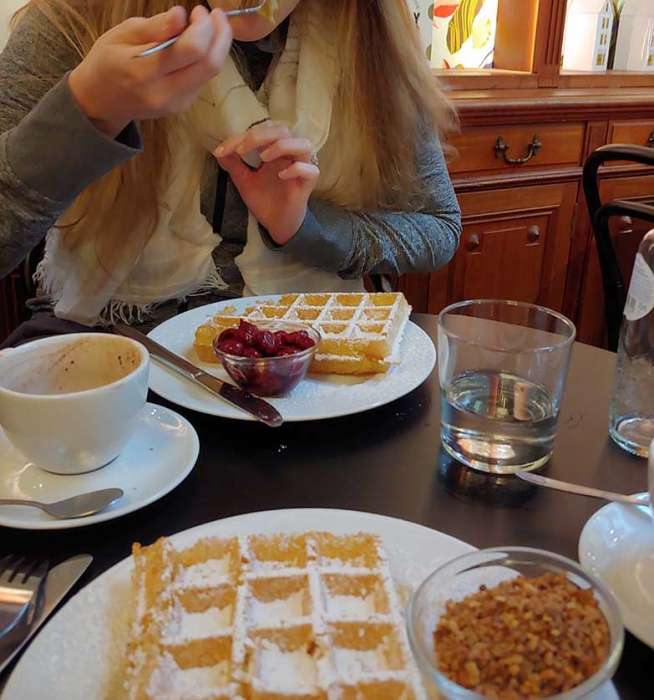 The other obligatory Belgian experience is the light and flaky waffles that
we ordered from Maison Dandoy
.
At
the Rheinhotel
, we enjoyed a hearty three course meal. I was pleasantly surprised by the miso soup.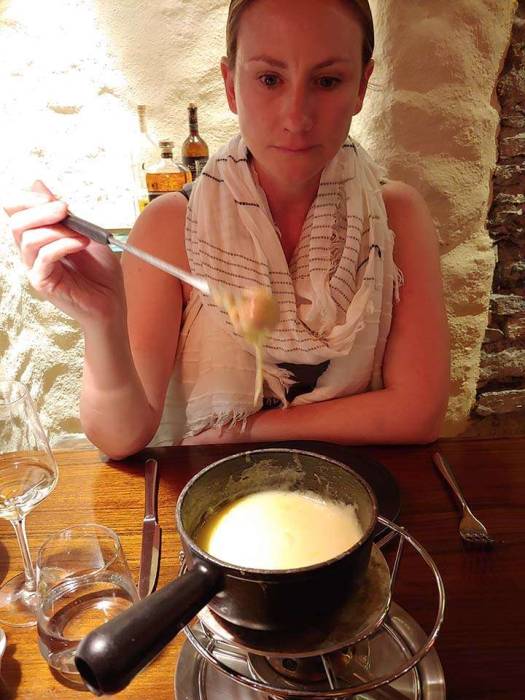 Swiss fondue, what more needs to be said? There were a few options in Interlaken, but
Taverne
did not disappoint. I was intrigued by the potatoes they served with the fondue, but found them skippable. But the cheese was beyond compare.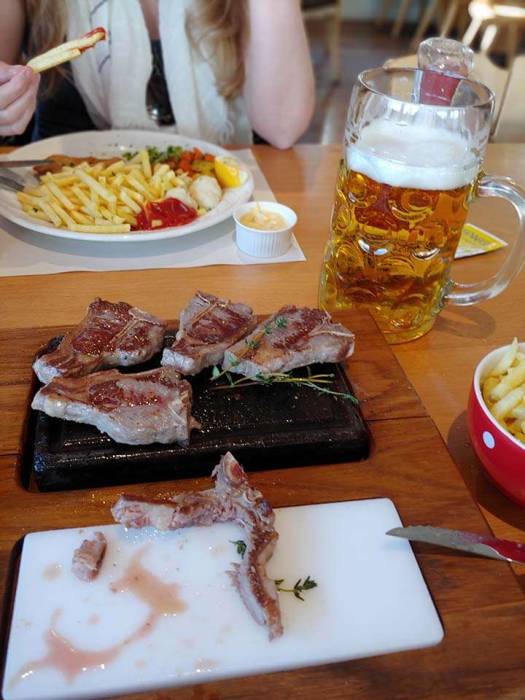 Lamb chops
at the Eidelweiss
weren't anything to write home about. The sizzling platter (complete with bib) was an amusing presentation, though it left me covered in grease. Their beer, however, was superb.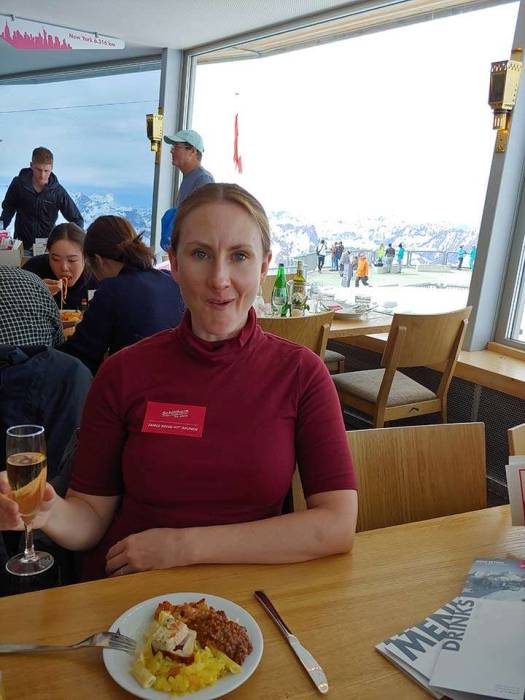 The buffet
at the Schilthorn summit
was pretty typical fare. But the view was hard to beat.