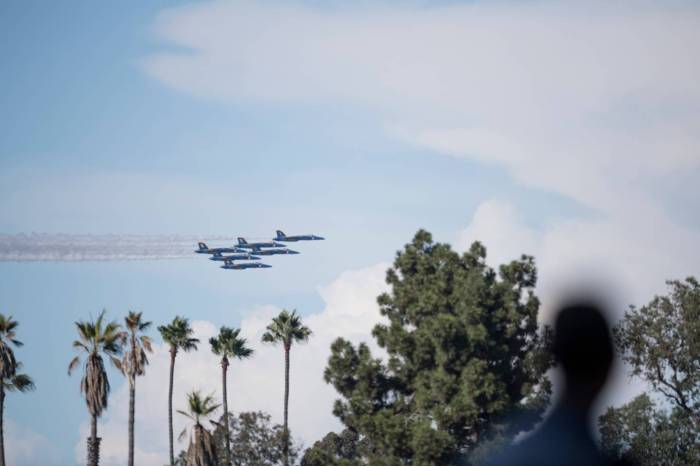 Danielle
is into planes right now so I took her to see
the Blue Angels
. I brought along the
500mm
since, you know, when you have a telephoto, everything is far away.
This wouldn't be an unreasonable time to point out an unexplained feature of this site:
the [+] next to each month shows all images at full res and no words
. No disrespect to thumbnails, but they kind of make all the photos look the same.
The polarizer was great here.
I probably should have tried dragging the shutter on a few of these. Btw none of these are cropped, the mild visual artifacts and color stepping are jpg stuff.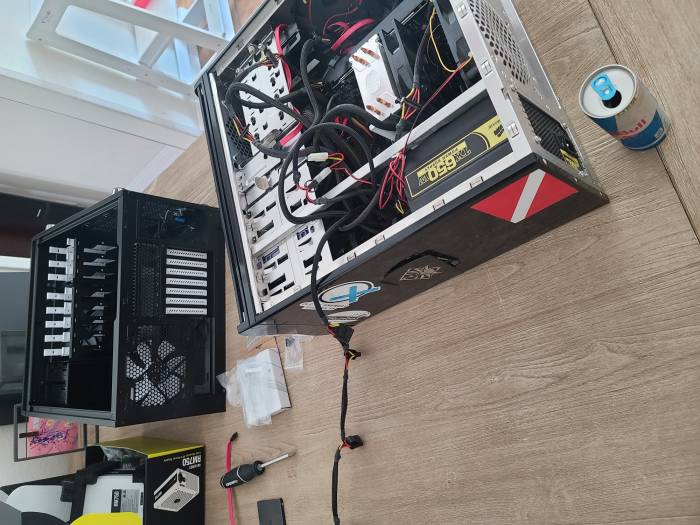 Video games, wood preservation, PC hardware, and a quick trip to Las Vegas. Read on.
How to defeat Archon Nihr (gameplay spoilers)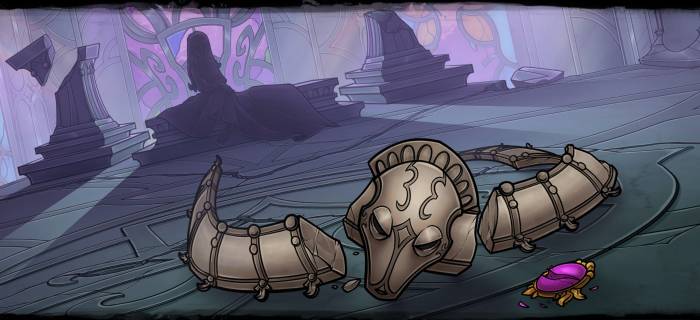 Last time
I had gotten as far as the Void on AtO. Having now completed the game on normal and two insanity levels, here are
some late game boss spoilers that might help advise squad building
.
Void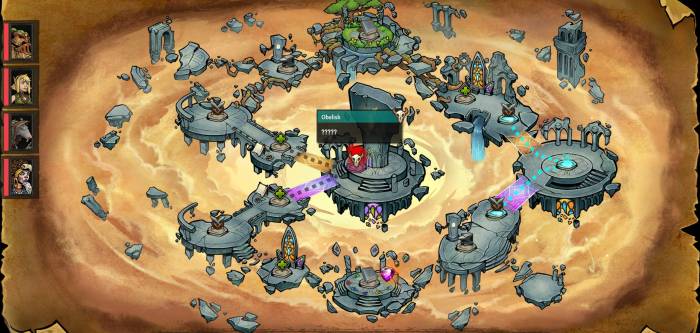 The Void (final map x2) is uniquely challenging,
even the minions can melt your tank down and destroy your back line with dark explosions
. Still, there isn't really a trick to these guys; you just need characters with a sufficient amount of minmaxing.
Dawn/Dusk
Dawn and Dusk (no relation)
can be very difficult if your don't have a lot of offensive power
.
They have a lot of health. And shield (as indicated by their giant shields).
They regenerate health when you play a card, so cheap card cycling does more harm than good.
They do a shield bash, so you need to drain their shields every round or take it on the chin.
The caveat to that last point is that they alternate putting up a powerful counterattack if you do damage past their shield. So
on every turn you want to damage one and deplete the shield on the other
(with enough buffer that your pets don't trigger the counter).
Lord Hanshek
The evil wizard guy summons 'shadow clones' on his first turn and it's not immediately obvious that he does this only once. It becomes quickly obvious that they give him a lot of heals, so they have to die first.
Hanshek deals a lot of damage and curses, so
it's important to have dispels
. The only tactical caveat (other than prioritizing his clones) is that his clones purge player buffs. So
your thorn and regen stacks are largely wasted until the clones are gone
.
Archon Nihr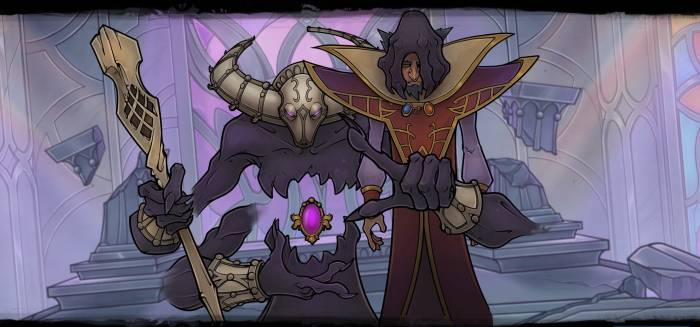 Throughout your run
you'll encounter enemies that totally subvert one of your build focuses
. Immunity to a damage type, aura stealing, shield dispel - stuff like that.
Archon Nihr brings a bunch of reverse uno cards
that sadly limit viable builds when you have the endgame in mind.
Phantom Echoes deals damage based on the size of a character's vanish pile. So Nightmare Zek is in for a lot of hurt if his tank isn't on top of things.
Crushing Darkness hits the front line for his or her shield value, ignoring block. So fortify stacks and shield buffs are suddenly a huge liability.
Corruption turns a regen build into death, specifically it converts regen stacks into poison.
I think cup and heart (never learned their names) also have reverse unos.

These nasty abilities accompany normal boss stuff; Nihr tanky, with lots of health and dispel. He summons Zombie Hanshek who players should prioritize. Nihr cycles elements and curses every turn, as you would expect from the final boss. And he introduces
a new mechanic, Doom, that puts you on an instadeath clock
.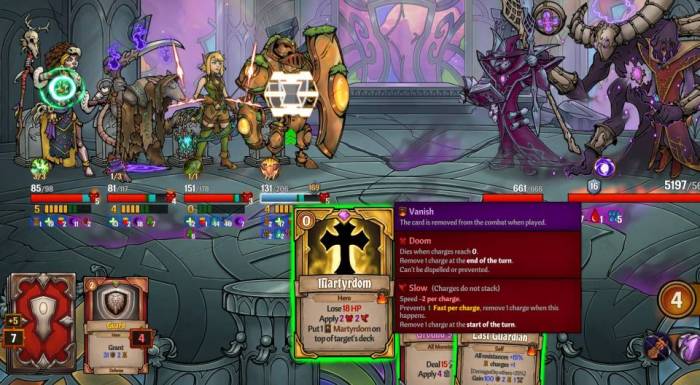 You can push the clock back by playing a mildly-painful, deck-polluting Martyrdom card. These nestle into your deck with all the Sad cards he tosses in there. Oh yeah, and both of these are vanish cards so see the first bullet above.
How to preserve wood
Me
I'd already hit all the wood with a water-based stain/sealer, but looked around online for other views on wood preservatives. Somebody mentioned that the home remedy of using motor oil to treat wood probably isn't the safest option...

I was, of course, familiar with pressure treated wood and retroactively adding copper green to regular lumber. Online woodworkers seemed to point to boiled linseed oil as a safe alternative to 10w-30
Following up on the above-excerpted post,
Rob
sent me
this video
on
shou sugi ban
:
| | |
| --- | --- |
| Wikipedia | By slightly charring the surface of the wood without combusting the whole piece, the wood becomes water-proof through the carbonisation and is thus more durable. It also protects against insects, as well as making the wood fire retardant. |
Here are some stills, but the video is really short so check it out:
How to manage a bunch of hard drives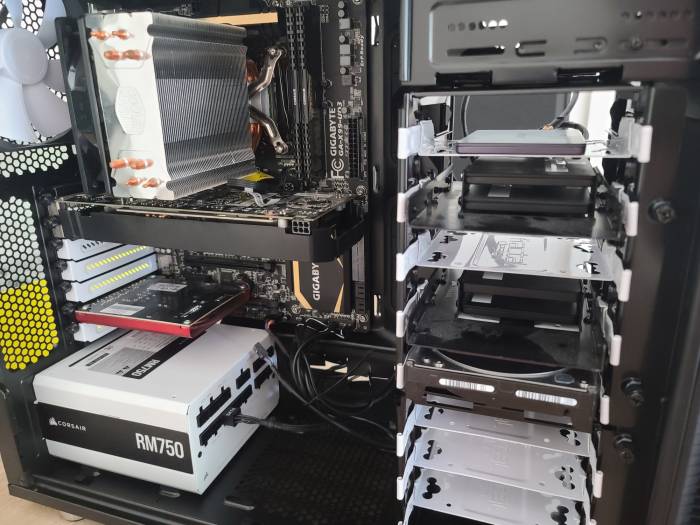 Earlier this month I
posted
about changing out my power supply and then case. I'm happy to say
the R5 storage solution is great in theory and in practice
.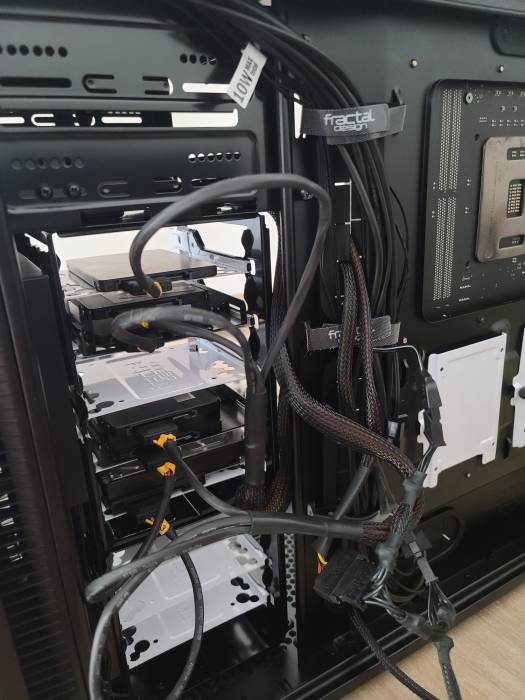 Wires tuck into the backplane and there's enough slack for my hard drive switch to connect without hassle.
How to do a 40th birthday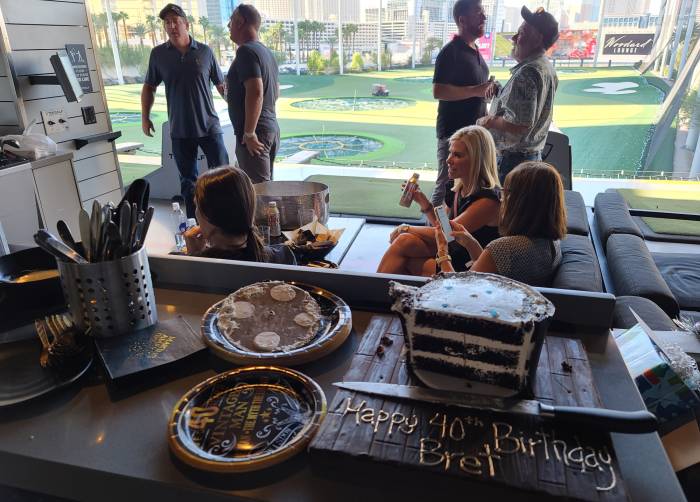 The marathon of 40th birthdays continues, this time in Vegas for some
Top Golf and a lot of pickleball
.
How to continue stumbling through Elden Ring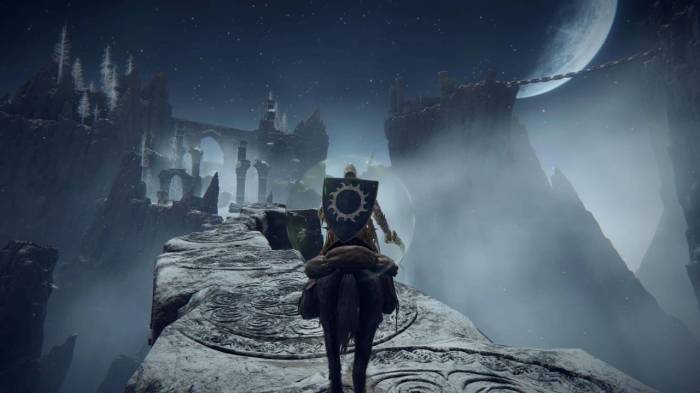 Okay this one isn't a how-to, just some pretty scenery.
How to draw The Cool S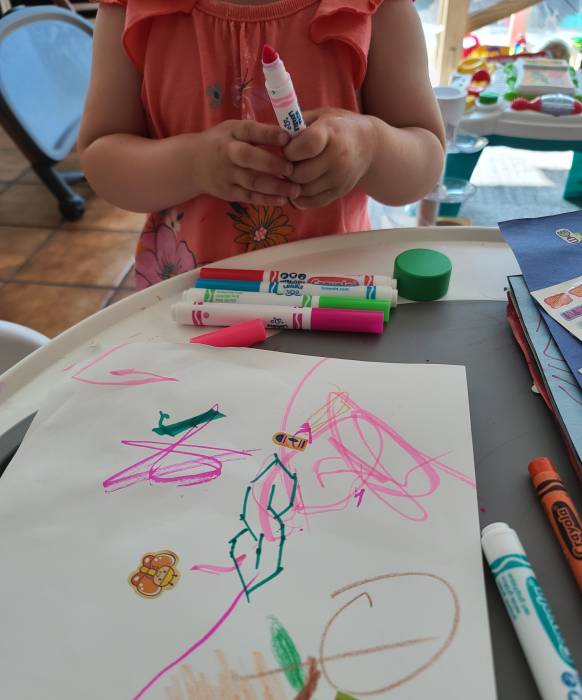 Step 1: Be cool
Step 2: Draw an S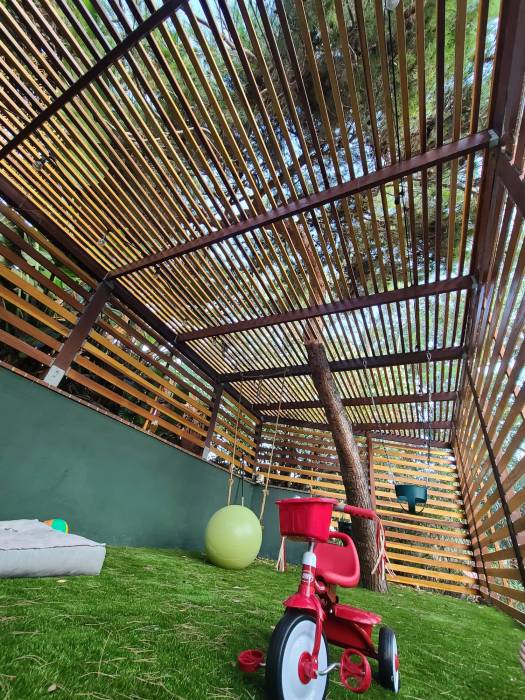 How to excite your fans
How to avoid prison
A little while back, this happened:
Rolling Stone
The feds claimed that [Steve] Bannon and his three co-defendants "orchestrated a scheme to defraud hundreds of thousands of donors." While donors were promised that 100 percent of funds raised would go toward border wall construction, they used bogus vendor agreements and fake invoices.

But Trump pardoned Bannon in the final hours of his presidency, seemingly bringing an end to the far right firebrand's legal woes. Kolfage and Badolato, on the other hand, pleaded guilty on April 21, 2022 to one count of conspiracy to commit wire fraud.
More recently, New York went after Bannon on state charges for the same criminal enterprise.
One of his accomplices managed to get a mistrial thusly
:
| | |
| --- | --- |
| Rolling Stone | Shea was the only We Build The Wall defendant to go on trial. The proceedings ended in a mistrial on June 7, 2022, following 11 jurors' allegations that the 12th panelist showed "political bias" and allegedly described the proceedings as a "government witch hunt," The New York Times reported. |
Maybe we'll see more
jury nullfication
in the Bannon proceedings. Maybe
others
.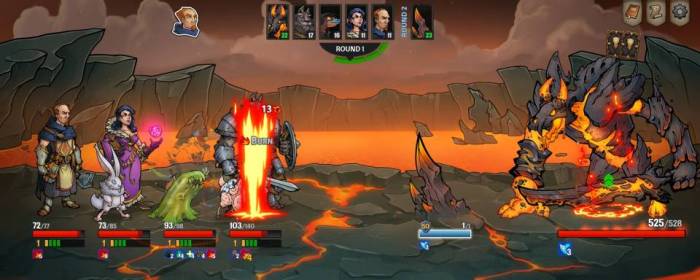 In this post:
The lolbaters crew plays the co-op deckbuilder Across the Obelisk.
I replace a Moen shower control cartridge.
A dead power supply leads to a case upgrade (but now new graphics card yet).
My Gloomhaven Quartermaster finally retires.
Danielle gets a sticker book.
Rob sends me more indieweb links.
The Gentlemen's Beer Exploration Society visits Belching Beaver and Battle Axe.
Some investing and current events stuff happens.
Across the Obelisk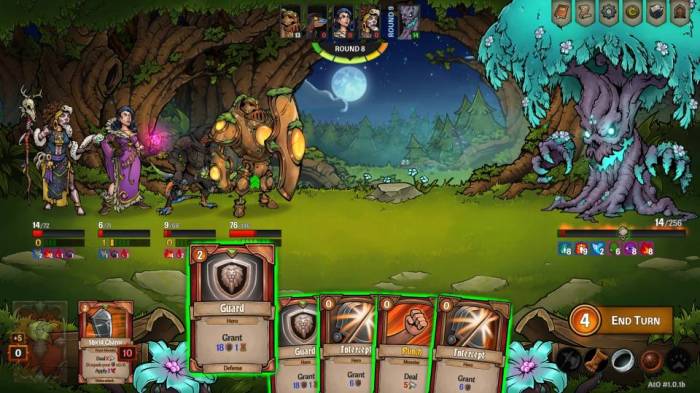 Just when I thought I'd
played all
the
Slay the Spire
clones,
Mark
(or someone) mentioned that there was finally(?)
a cooperative deckbuilder
.
Let's start with the big question:
does the genre work as a co-op game? Yes.
90% of hands are pretty straightforward (not uninteresting or untactical) and involve decisions that can be made on the fly, so the
downtime between your hands is pretty minimal
. There's an obvious exception: if your teammates have no attention span and are watching Pokimane or something between turns, everything slows down. So don't play with people who leave their phone on the table at a nice dinner.
On to the the 'regular' roguelike/deckbuilder elements.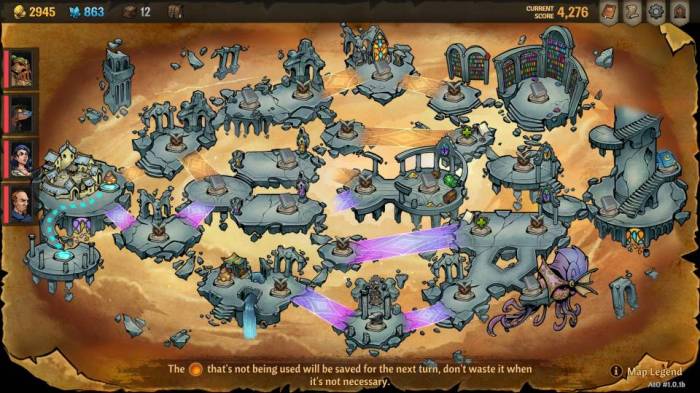 Usual stuff:
map, paths, battles, loot
, encounters, heals, boss, tentacle airship.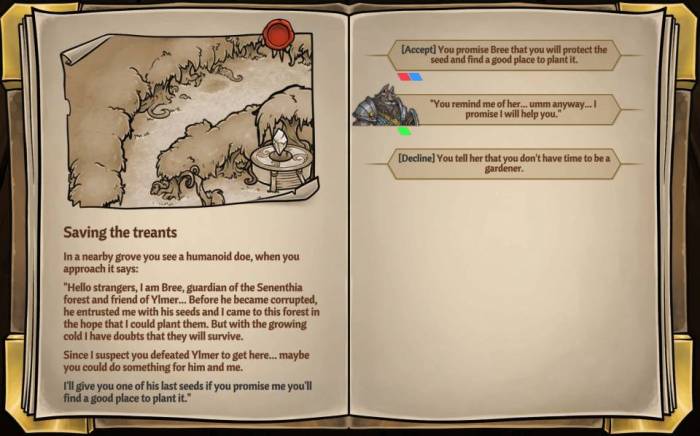 Encounters have
the usual lore and involve dice rolls, skill checks, risks, and rewards
.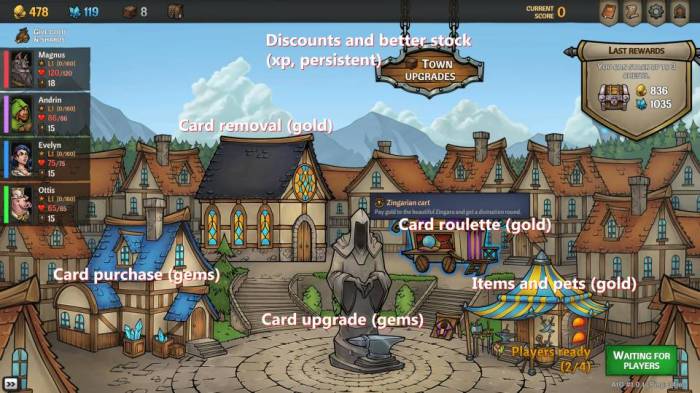 Each map starts with a visit to town where two major currencies are exchanged for deck/equipment customizations. I quickly found that
equippable items are the cornerstone of any build
. E.g. the elf girl has a lot of cards that stack Sharpen (increase a damage type) but these are worthless in the late game without the item that provides bonus stacks.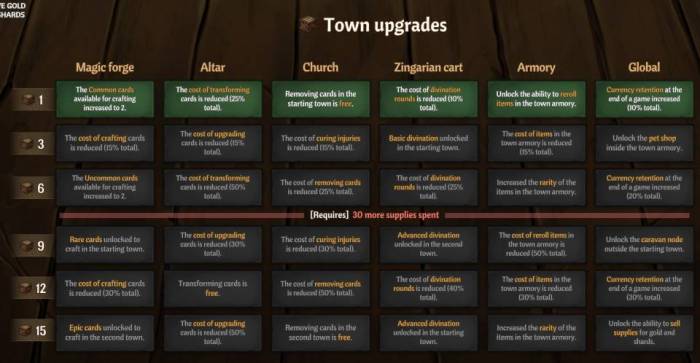 Replayability (which was somewhat missing from the deckbuilders I played recently) comes in a few forms:
Cards and items unlock as you encounter them in the game.
There are party members for any given run, if you're playing co-op you're probably just using one per run.
There are twelve unlockable characters that can be recruited by doing certain things on your playthrough.
The town is upgradeable, though this is mostly a fast track to a better deck.
There are also perk points that allow
persistent (but reassignable) character customization
.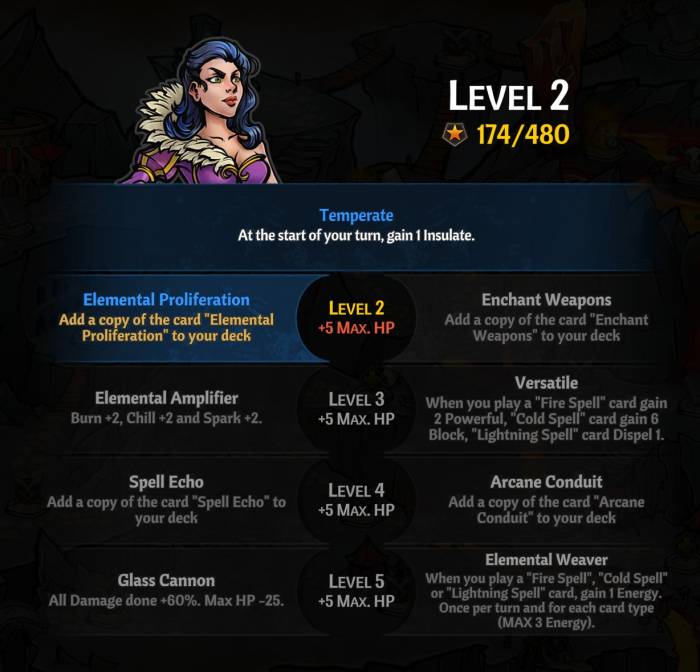 Over the course of a run, you
level your character and unlock powerful abilities
that ideally complement your deck. These go away at the end of the run.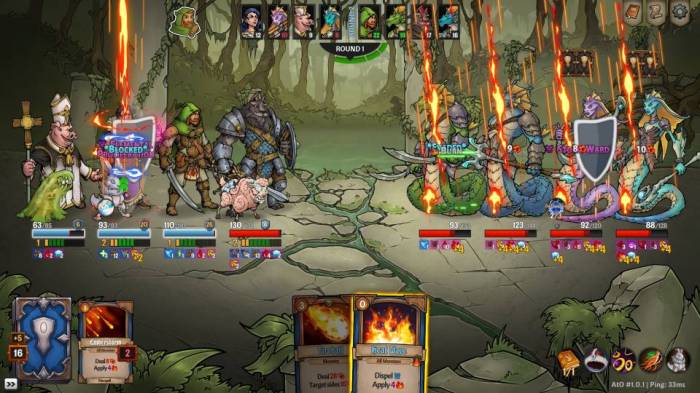 Combat isn't unlike other games of the genre;
attacks, defenses, buffs, and ailments
. There are some clever asymmetrical combinations, e.g. water buffs lightning damage, cold status both increases frost damage and slows.
Shower cartridge swap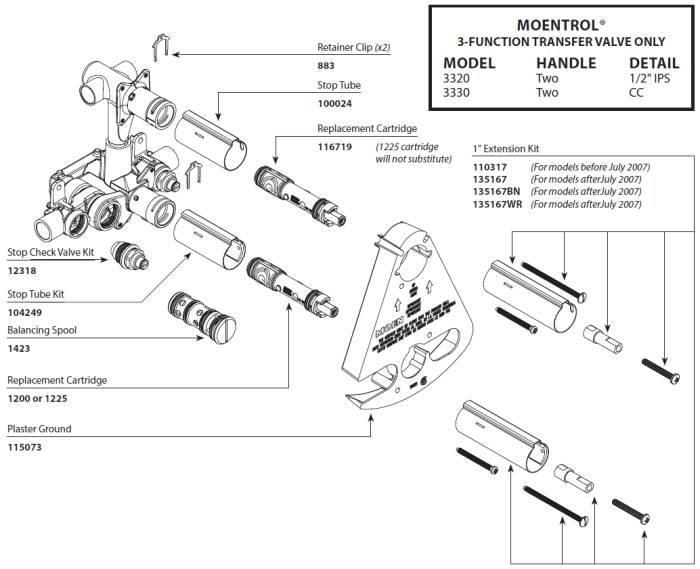 The master bathroom
shower developed a slow leak
(out of the showerhead with the handle in the off position). I disassembled the control to verify that the handle movement wasn't sticking.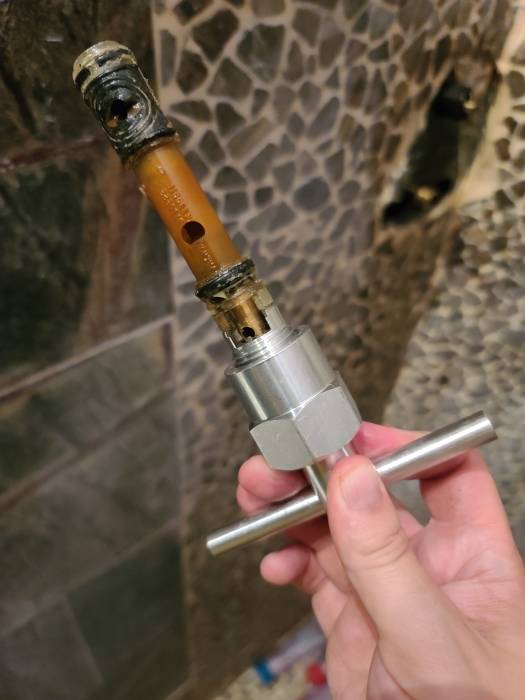 The cartridge didn't come out easily, so I picked up the purposebuilt
puller tool along with the replacement cartridge
.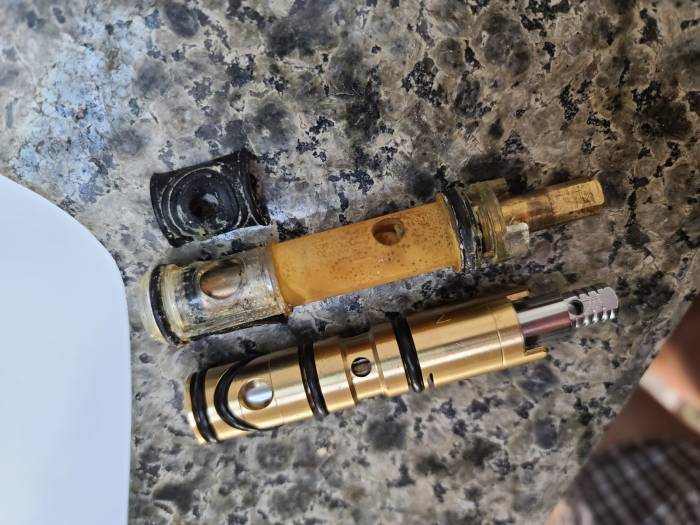 The new one has more metal and less plastic. It also uses normal-looking seals rather than that weird halfpipe one. Oh yeah, when I first installed the new cartridge it leaked slowly out the front. I didn't have a good brush for the job, so I
taped some sandpaper to a chopstick and scrubbed off the calcification inside the pipe
(WD-40 helped). That worked.
PC component swap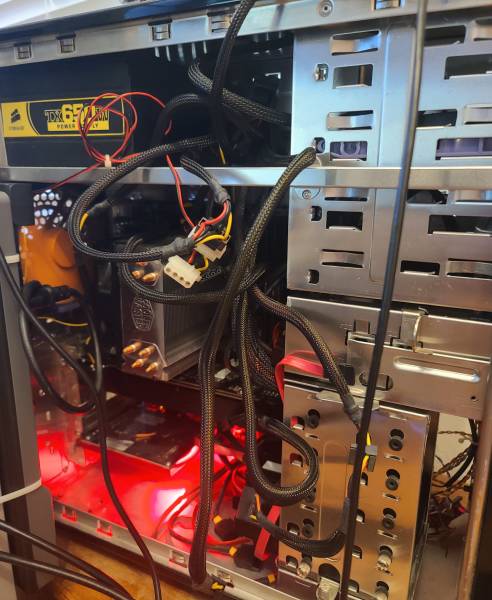 And things kept breaking; my PC suffered a
sudden loss of power one night
. On subsequent boots it would die just as the fan was spinning up.
I went to swap in my older Corsair 650 power supply and found that the support rail on
Steve
's Thermaltake case prevented that. That is, it
prevented removing the power supply without also removing the motherboard
(or cpu/heat sink).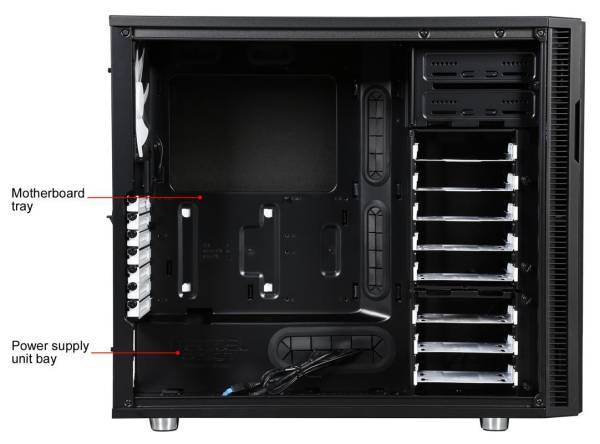 Since that was really annoying and the hard drive enclosures have started rattling, I decided to move to a Fractal Design R5. What did it for me was the
great hard disk access that works well with my hard drive switch
(for multi-boot).
I bought a new 750W Corsair (since the old Corsair one was still going strong and the EVGA one died) in anticipation of a 3080 TI. I am hoping September throws the graphics card market into chaos.
Gloomhaven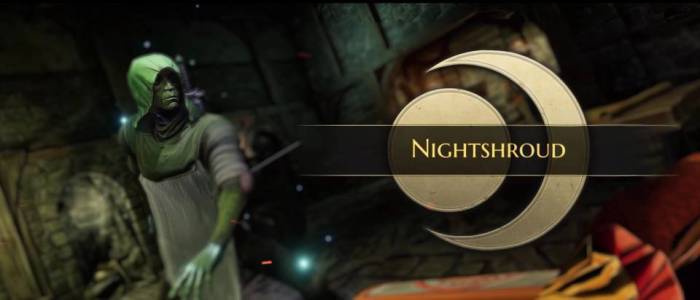 I
previous mapped out
the scenarios required to complete my Quartermaster's retirement objective of completing three Lingering Swamp scenarios. There were two follow-on scenarios after that, but
at last I retired my very Level 9 Quartermaster
. Prepared Bee is succeeded by a Nightshroud called Shuriken.
Activities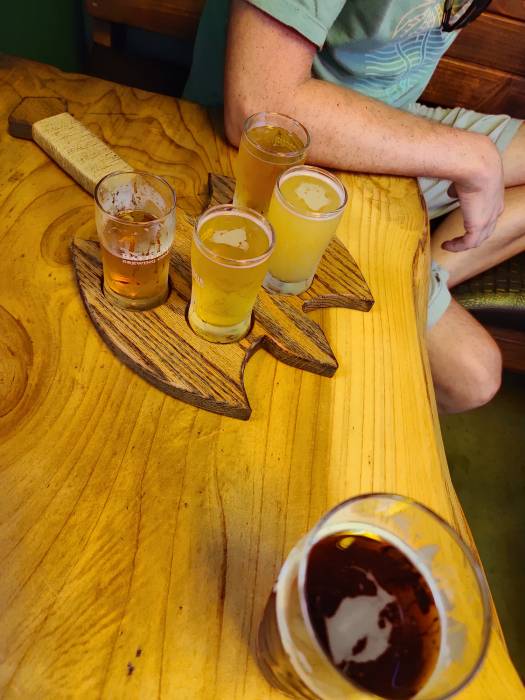 I was really impressed by
Battle Mage's Divine Light (with Pineapple)
but disappointed that the canyon between Belching Beaver and Battle Mage was not traversable.
On the home front,
Dani
has been into stickers, cooking, and taking her stuffies onto the swing.
Guh

The pullback is real
and has featured some -2%+ days. Energy has been good, especially with Russia doing "extended maintenance" on their pipelines to Europe.
| | |
| --- | --- |
| NumerousAd7185 | Jackson Hole to be renamed Jackson Prolapse |
I've been bullish on NVDA, especially once the price corrected for the ARM deal falling through. But the hits keep coming.
Bull case for NVDA: they make great AI chips.
Bear case for NVDA: they make great AI chips.
Nvidia more or less held a monopoly on the desktop/workstation GPU market until AMD bought ATI and breathed new life into the Radeon. But
they were too good and got ITARed
.
| | |
| --- | --- |
| PatrickSebast | Biden gonna forgive margin loans too right? |
The indieweb
Rob sent another link
to a
blog stumbler
,
Marginalia
. This one has thumbnails.
Current events
Following up on
the Mar-a-lago
news, the former president's request for a special master apparently
prompted the DoJ to release some limited details of their investigation
. /r/law had this take on the (knockoff) tweet shown above:
kiklion
No representative was present. Therefore the only way he knows [the documents] were not found that way would be if he knew where the files were previously. Further he knows, and admits, they were in a carton.

Imagine, if you will, they had found cocaine in a bag in a dresser. This post is saying 'They did not find the cocaine on the ground! They found the cocaine in a dresser and put it on the ground for a photo!'

He could have said 'That cocaine was not there when we searched for it before!' Or 'We had no representative there so we believe the FBI planted it!'

But instead he said 'We have no idea what happened during the raid, as we had no representative present, but we know those illegal items were in a container and not spread around on the ground!'
The commentary has continued to be funny
:
If the FBI is so worried about these documents, why are they publishing pictures of the classified information? (Those are cover sheets/redacted.)
The DoJ is being so secretive. (It's almost like they don't discuss ongoing investigations as a matter of course.)
Innocent until proven guilty. (Well, yes, in court. But as a matter of simple reality, someone is guilty from the moment they commit a crime.)
The 2A label in the picture, what does it mean? (...)
NYT cleared up some additional ambiguities:
New York Times
Files or documents are not tossed around randomly, even though they might appear that way; they are usually splayed out so they can be separately identified by their markings. The ruler seen in the image is to give a sense of their size in relation to other objects.

One noteworthy element of the photograph, as the Justice Department pointed out in its filing yesterday, is that none of the folders bear a label or stamp indicating that Mr. Trump declassified them, as he has periodically claimed when asked about his retention of government materials requested by the National Archives. Documents that have been declassified typically contain explicit markings indicating the change.