| | | | | | | | |
| --- | --- | --- | --- | --- | --- | --- | --- |
| Storypost | 2015.11.16 | | | | | | | |
Fallout 4
At long last we can crawl the
postapocalyptic wasteland
again
, Fallout 4 is here. I haven't played all that much of it, and it's taken awhile to settle back into the gameplay style.
I'm sort of just button mashing my way through the adventuring, here is a taste:
(Nothing special, just initial gameplay action.)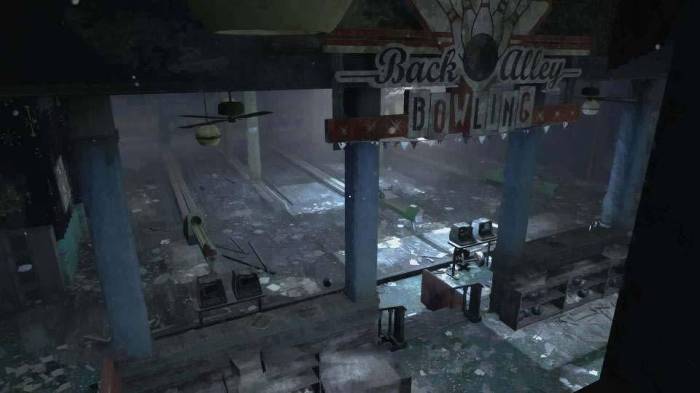 The game looks great, with a few caveats:
Character models are fairly mediocre, it feels like Bethesda dedicated rendering resources to environments. Since a lot of the game is solo exploring, this may have been for the best.
Animations are pretty archaic. Dogmeat just sort of skips around, NPC movement is pretty unnatural.
Framerate can go from great to horrendous really quick.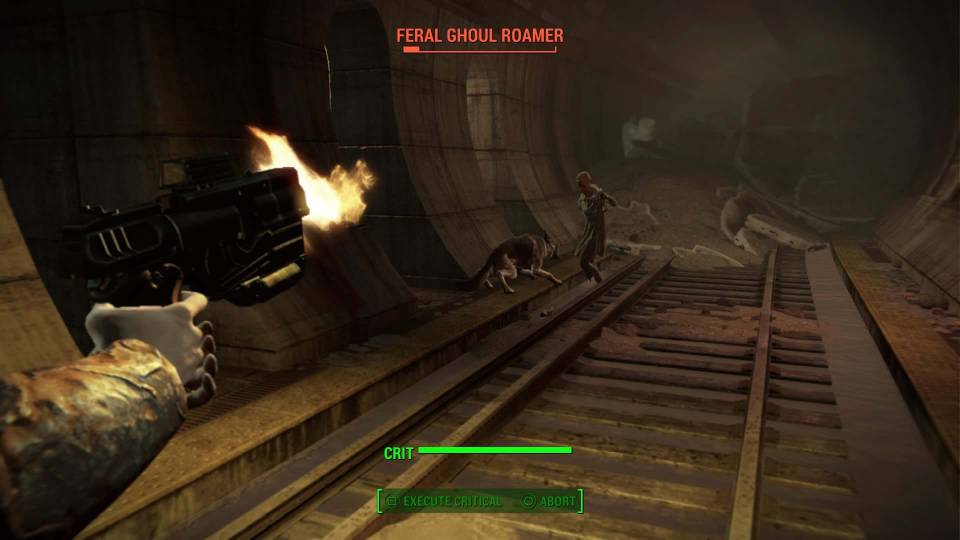 Like Fallout 3, the
combat system is extremely unforgiving at lower levels
. I expect things will get easier as I level and put less skill points into lockpicking and crafting.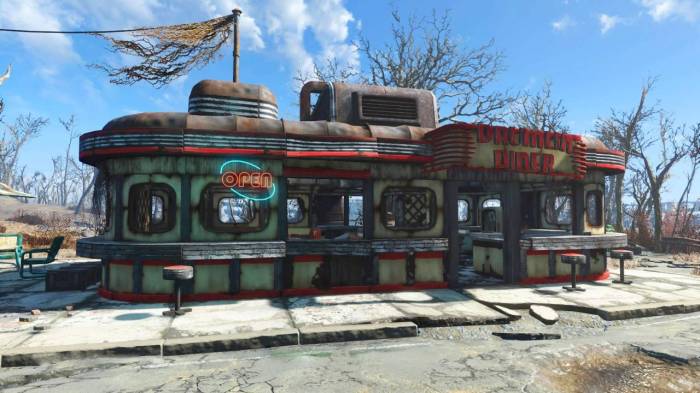 The signature Fallout
retrofuturistic style
and alternate timeline really flourish in the new installment. Polygons and lighting go a long way.
The other characteristic of the series is the
dark humor of Vault-Tec instructionals
.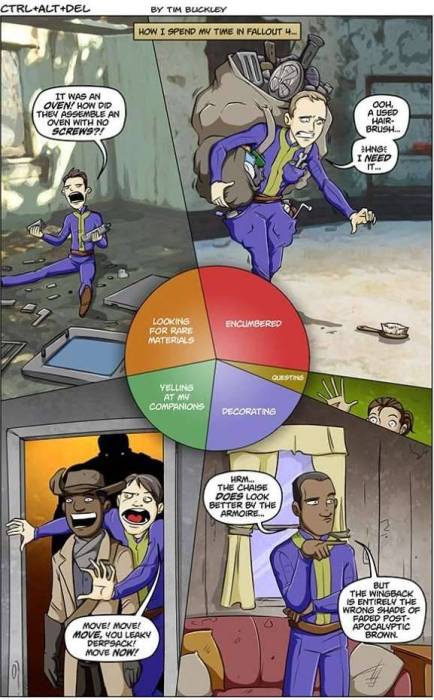 Source: http://i.imgur.com/l1Ss70M.jpg
The most discussed feature Fallout 4 is the
construction/customization of ally camps
throughout the wasteland. It feels a bit like the Mass Effect 3 war asset gathering that was supposed to help you in the final battle. I'm not sure how it will play out and am avoiding spoilers for the moment.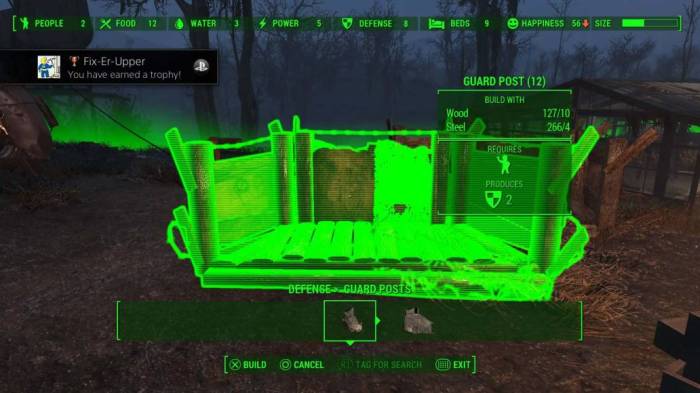 On the whole, though,
this one plays much like Fallout 3
and quite a bit like
Skyrim. It's great to have more of a good thing (and prettier), but considering the innovation that went into Fallout 3, the fourth is lacking.


Turkey Bowl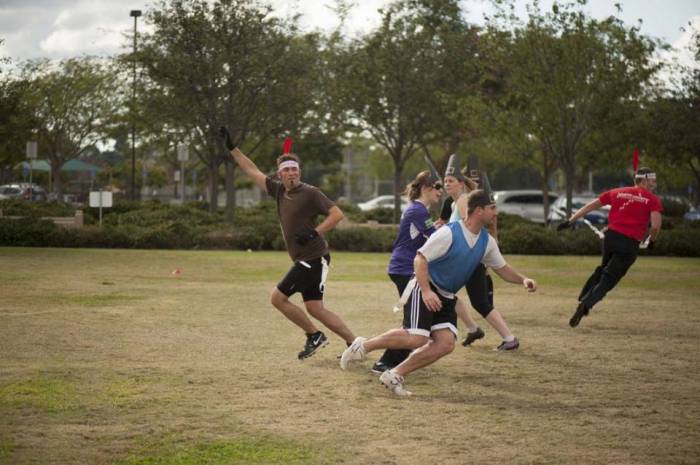 The
Thanksgiving(-ish) flag football game
is fast becoming a tradition. Starting last year we decided to theme it like we were still in grade school and wear really lame Pilgrim/Indian costumes.
The home team won it, zone defense prevailed in a packed 7v7 matchup.
Some more Planetside caps
We got some rare t-storms last night. It wasn't until they started dying down that I realized it'd be kind of
fun to shoot them
.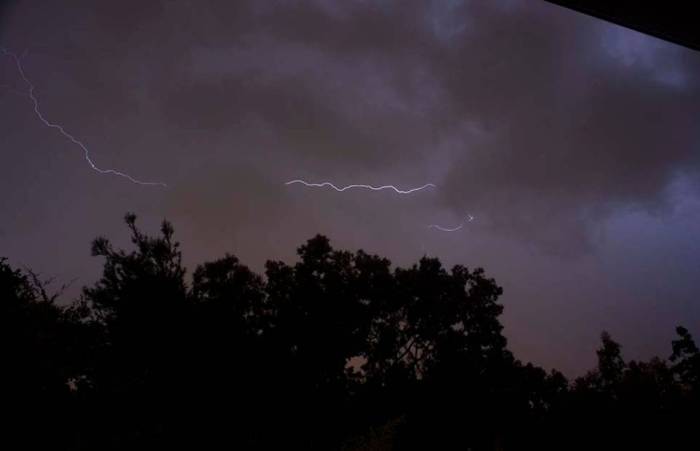 Right out the back door there were strikes stretching across the sky. Not very scenic though.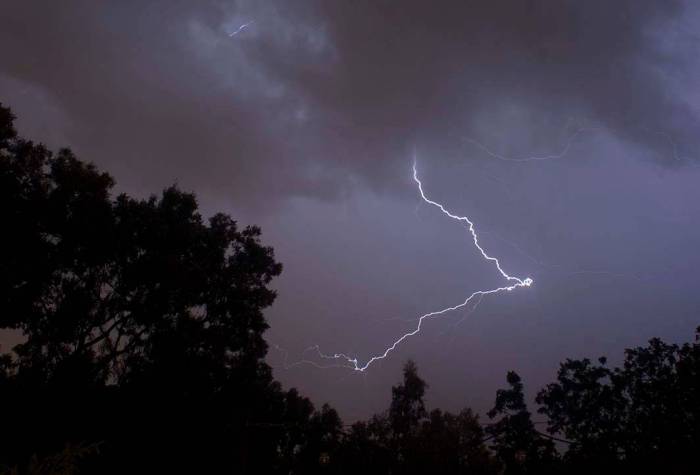 Having confirmed that there was
some lightning left
, I set out down the trail to get a better view.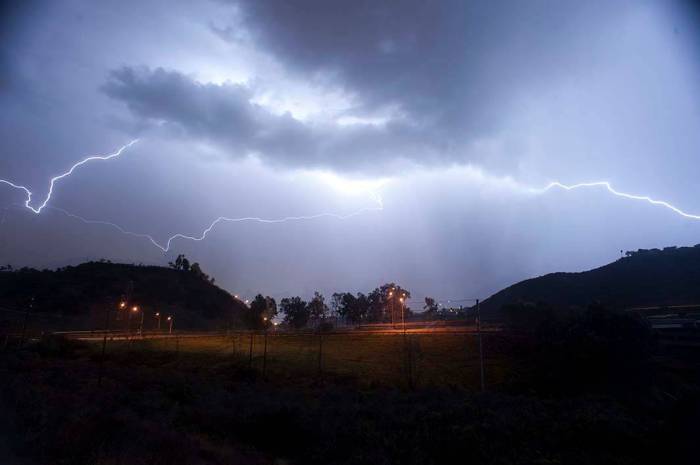 After some waiting, the sky right over me lit up. The thunder came so hard I bumped the tripod. The dog was not pleased.
| | | | | | | | |
| --- | --- | --- | --- | --- | --- | --- | --- |
| Storypost | 2015.11.02 | | | | | | | |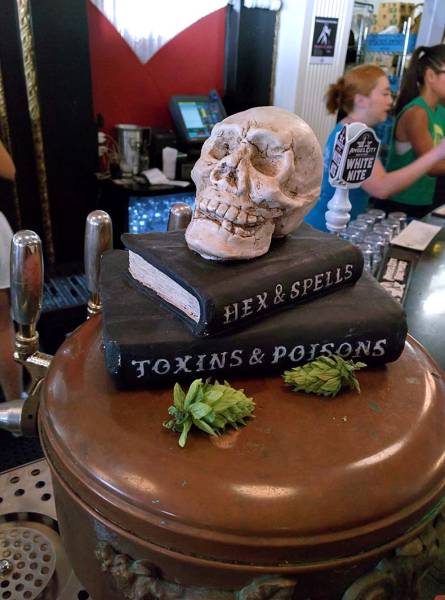 Halloween happened four times this year. So, four costumes.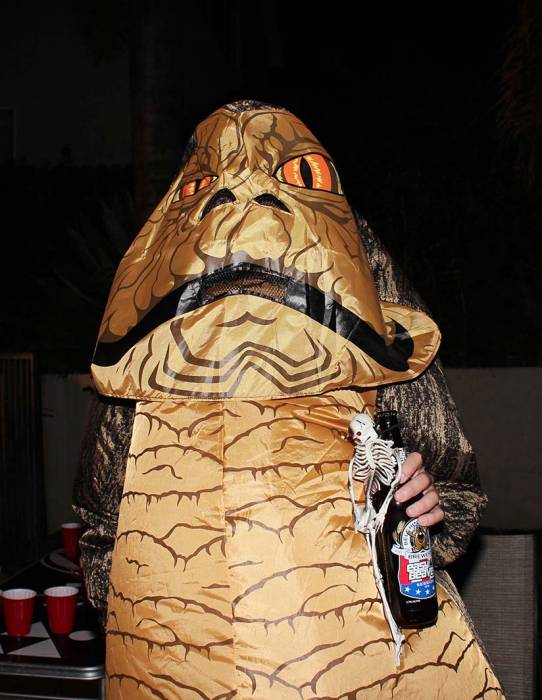 I happened upon an awesome
Jabba the Hutt costume
, it's a Star Wars year. The space slug went over very well at the
Cooley
party and the hosts were going as Luke and Leia.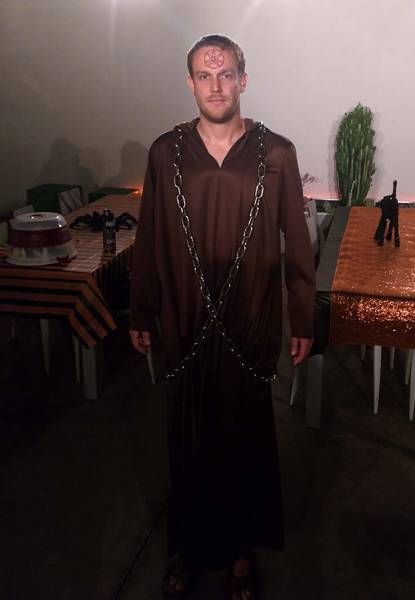 I
wanted to do a GoT costume
, but since I don't think Gurm licenses them, creativity was required. Well, not much. A robe, some chains, a marker, and bam, you're a
Faith Militant
. I wanted to keep it Season 5 and iconic-looking, the other option was a Son of the Harpy, but the mask would not have been easy.
For Halloween itself, I hung out at Draft Republic with Dave and Marcia. Foosball, shuffle ball, Marcia spraying ketchup everywhere. Since we were
staying mellow
, I just went with a Chewbacca hoodie.
Dave
borrowed my shark victim costume and received a few complements.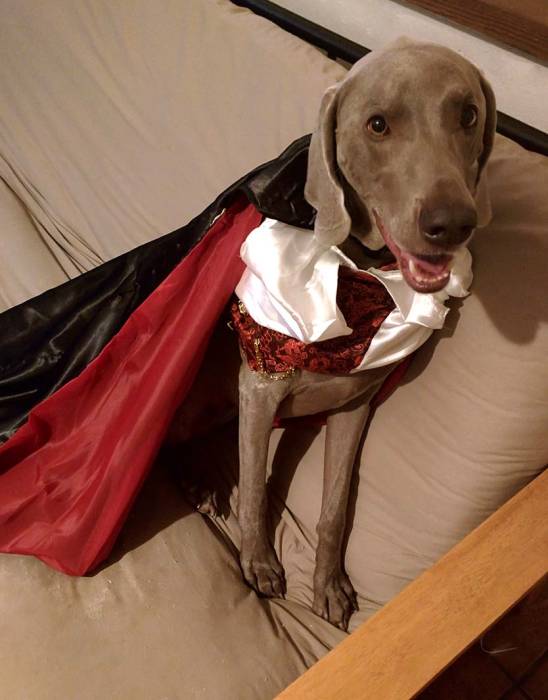 The fourth costume was for Howloween.
Garbage
The little bro thought the below
LM note
was worth visibility outside our four-team league of champions. Really it was just a subtle dig at the Chargers getting wrecked by the Raiders. Okay, maybe I would like to see this issue dealt with.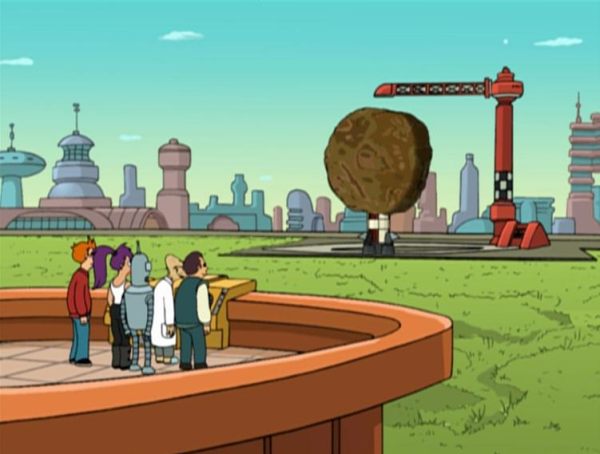 I want to believe that as Commissioner I have some editorial leeway, like how Roger Goodell has litigial discretion and Santos can assemble LM notes by pasting the first non-football google hit for each player name.

So it is important to talk about the aromatic taint of 2nd quarter garbage time. I'm looking at you, 34.7-point Andrew Luck, 50-point Ty Hilton, 28.8-point Danny Woodhead, 16.8-point Keenan Allen, -1-point Mike Scifres, 23.9-point Arian Foster, and 8-point DeAndre Hopkins. Yes, the Colts, the Chargers, and the Texans found themselves in unwinnable games well before the fans filed to the concourses for their midgame cuppa and chicken tenders.

These players were week seven frogs-turned-princesses owed completely to their teams' terribleness. It is against everything the Champions League stands for. This is not champion behavior, this is little brother behavior - benefiting from your own incompetence. I have half a mind to strike down all points gained in garbage time. If only it weren't so much work.

Somebody needs to tell ESPN to eliminate all points when your team is down by 21 and does not win (Jacksonville). In the mean time, shame on those managers that rode this gravy train, Jon, Ryan, Kevin, and Chris.

To the football.

JR lit it up with Garbage Foster, Garbage Luck, and Gurley as WRs are now irrelevant. He clearly didn't watch the latter half of last week's Pittsburgh game and benched Tony Brown. Kevin had a strong core performance, but made what looked to be the right call in benching a quiet Mike Evans and worthless Mark Ingram... who promptly put up huge games that could have made Kevin the top scorer.

Things looked great for your heroes early Sunday with the Rams defense putting up a 30+ performance, but then Brady and Gronk got some late points and Garbage Hilton ran around a defense that didn't care. It was proper garbage time going into Monday, though Palmer made it look respectable.
More PS2