| | | | |
| --- | --- | --- | --- |
| Storypost | 2016.01.31 | | | |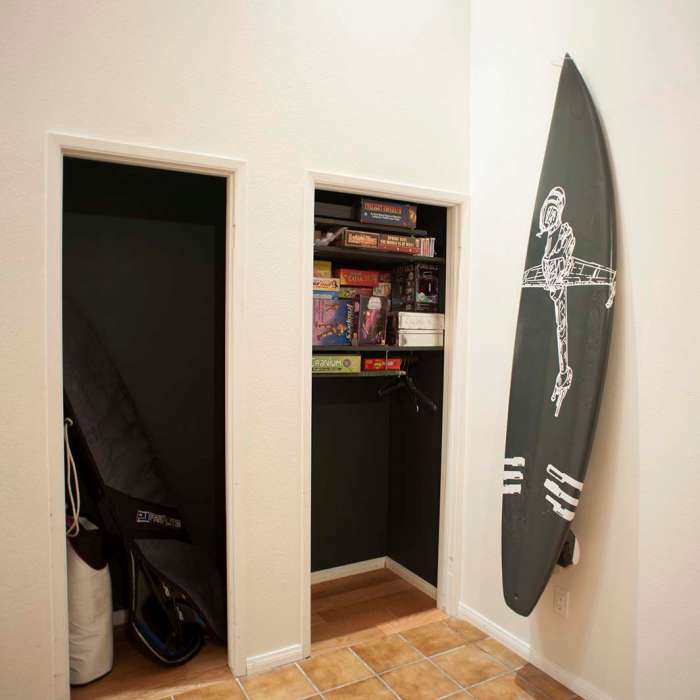 I took on a couple of projects this past week. First, I decided to refinish
Jon
's old
surfboard for wall decor
- of course it is still rideable. Then I went on to replace the old Ikea (or whatever)
bookshelf
with something larger, more permanent, and less particle board-y.
Surfboards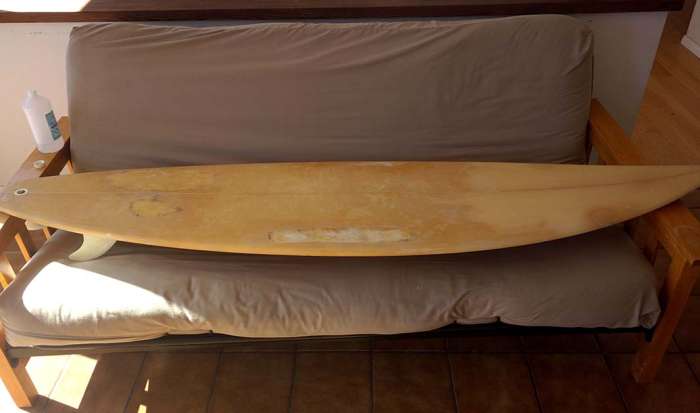 Jon
's board has been around awhile, and some time back I did a low-effort repair on some large areas of delamination. I wasn't about to spend much time filling and sanding it to perfection, the rugged look would have to do.
Since I am not artistically inclined, I
decided to do a flat color with a vinyl
. And I went with a B-Wing for the vinyl.
A few stripes would help with the starfighter-y feel, so I put down a base layer of white and
cut out a mask
fit for a Rebel Alliance fighter.
Having some green paint on hand, I used that for a base coat and then went to the ultimate grey finish. While it was drying enough to not come off with the vinyl transfer tape, I fashioned a simple wall mount. The board rests on a foam-covered pipe sitting below two fins, the top is secured with a small wire loop.
After
applying the vinyl and a couple layers of spar varnish
, I had my new wall decoration.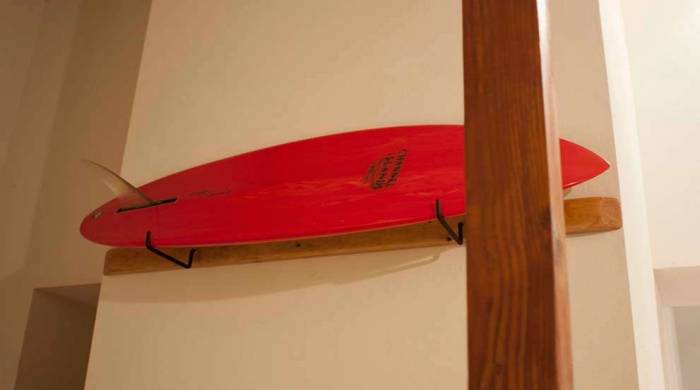 While I was at it, I rescued
Connie
's gorgeous CIS board from the garage rack.
Shelves
Putting in
custom shelving
was always in the plan, and I finally got to it. The idea was to use the vaulted section of the living room to build a large set of shelves. I wanted to go with a
trapezoidal shape
, as the bookshelf would have 180 degrees of access.
Materials:
Two 2x4x10' front supports
Two 2x6x12' rear supports
Six 1.125x23.25x71.5 shelf panels
Twelve L-brackets
Urethane, screws, etc.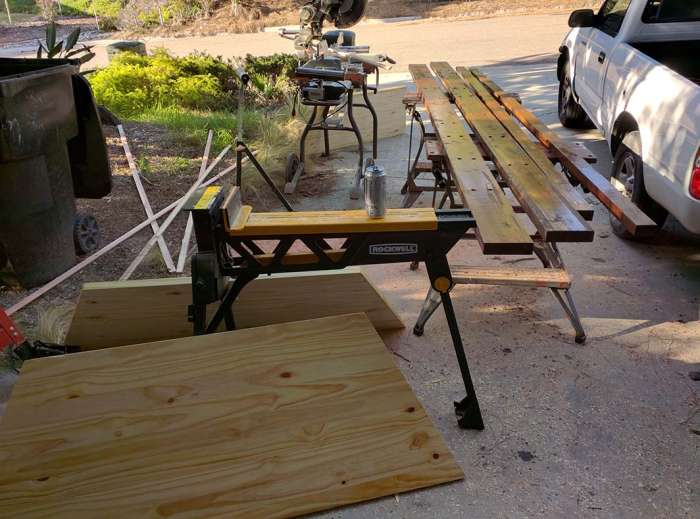 Cutting, planing, sanding, varnishing. The usual. I went with a clear urethane for the shelves and a dark stain for the supports. As I was starting I decided that a white wall behind the shelf wasn't ideal, so I
switched off coating the shelving materials and coating the wall
.
The 2x6es went up first. Then the brackets. Then the shelves, top-to-bottom, attaching to the front 2x4s along the way.
Rob's bike
is a fixture of the living room, so I found it a home in the new addition.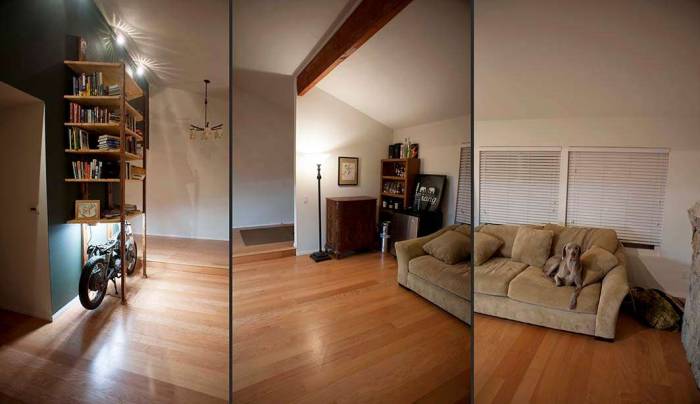 | | | | | | | | |
| --- | --- | --- | --- | --- | --- | --- | --- |
| Infopost | 2016.01.30 | | | | | | | |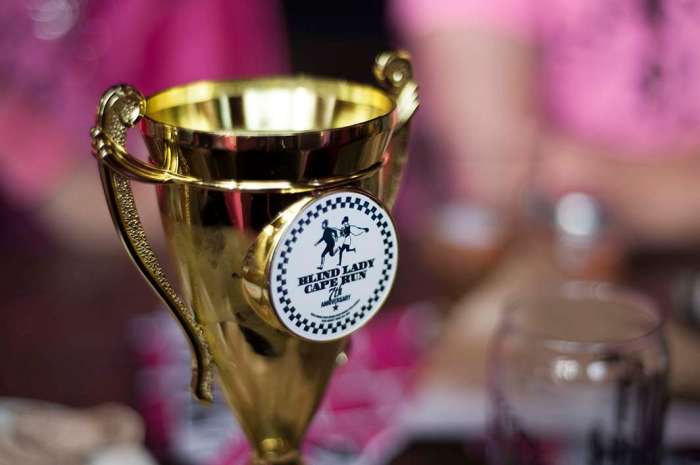 This past weekend featured the
annual
Blind Lady Ale House Cape Run
. It is not to be missed and we had a pretty strong showing for the pink team.
The capes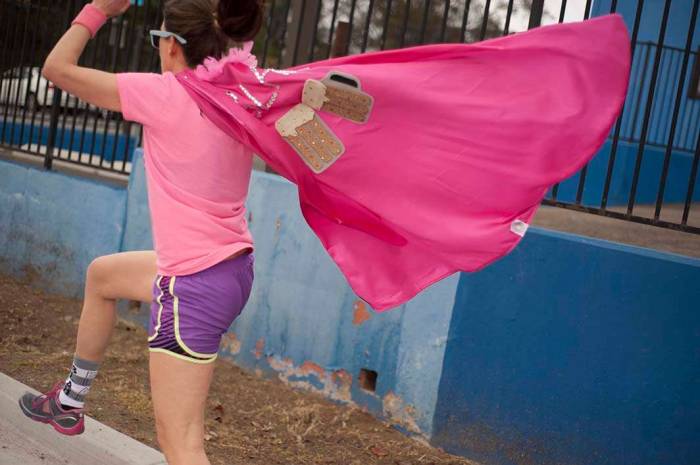 While I was just proud of myself for ordering a pink cape in time, most everyone else actually put time and effort into theirs.
Alfonso won best cape
for his Teddy Roosevelt creation.
Cooley
's was... about what one would expect form him.
The run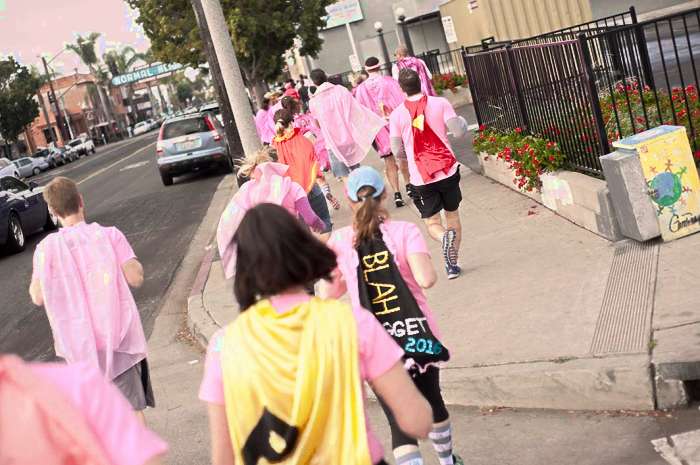 The usual: 5K, Tiger Tiger, Tornado, Livewire, then back to BLAH for some pizza.
Kafka, spirit animal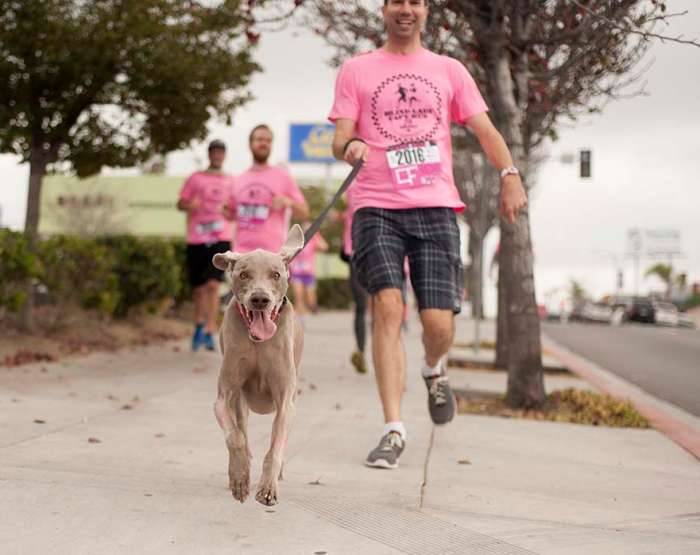 After thumbing through the official cape run rulebook, our team leader determined that there was nothing preventing a dog from winning the '
most spirited
' award. Maybe it was because he had pink stripes. Maybe it was because he finished first on our team.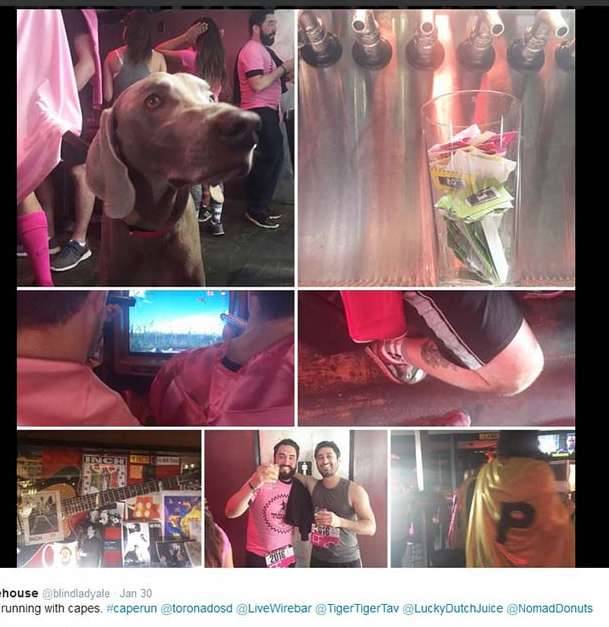 | | | | |
| --- | --- | --- | --- |
| Infopost | 2016.01.17 | | | |
Having played around with
Jon
and
Derrick
's
GoPros
this past month, I wanted to throw together a short video of the skiing, volleyball, and motorbiking. There were a few issues though.
Shake
For whatever reason,
Rob
kept rotating the camera pole, leaving most of his volleball footage shaky about the x-axis. At Northstar we had essentially the same problem, except the camera was pointed axially with the pole, resulting in roll. And at Snow Summit the camera was an afterthought so everything was handheld.
Software solves everything
, of course, so I looked into postprocessing solutions.
VirtualDub/Deshaker
Some forums recommended a freeware
application
and separate
plugin
. As best I can tell, this tool
rotates and pans each frame
to generate a steady video. The software can zoom to the new frame boundaries and/or fill them with interpolated pixels. A given frame may look wonky, but it's fairly seamless at speed. Pretty neat.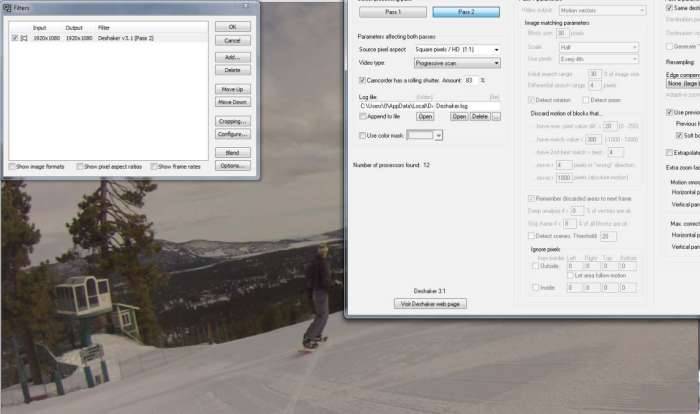 The output is excellent, but there are a few drawbacks:
The interface is clunky. Values aren't saved, lots of clicking involved.
Batching/scripting was confusing, I didn't put much time into it as I was worried it wouldn't support the multiple passes required by the plugin.
Hyperlapse
A Microsoft product, free to try (with watermark), $50 to buy. It seems to do much of the same stuff that VirtualDub does, but apparently also applies some computer vision techniques.
I did notice a
reduction in sharpness
at times, I expect from some interpolation with zoom or between frames. There isn't much documentation on the tool and even fewer settings. I guess a workaround would be to shoot 4k and screen 1080.
Mixing
It'd probably be best to get my hands on a copy of Premiere.
Windows Movie Maker works okay for basic stuff
but for anything where you want to sync the music and footage it is unusable. WMM inseparably links the audio track and video, so if you cut and rearrange the video, the audio goes too.
The GoPro software is pretty powerful and intuitive. I just wish it didn't crash so frequently.
The vids
My first attempt, I didn't buy Hyperlapse so it's watermarked.
| | | | | | | | |
| --- | --- | --- | --- | --- | --- | --- | --- |
| Storypost | 2016.01.08 | | | | | | | |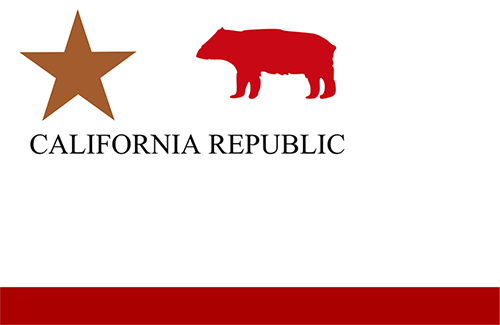 Wiffle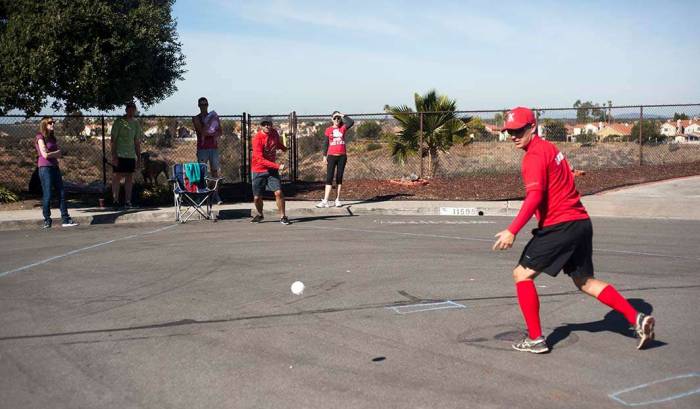 The League of Sport took advantage of nice weather and
Derrick
's new cul de sac to play a full nine innings of
wiffle
. The visitors in red and green went up big early on the home team in red, then slowly collapsed defensively, only to hold out in the end.
Surf photos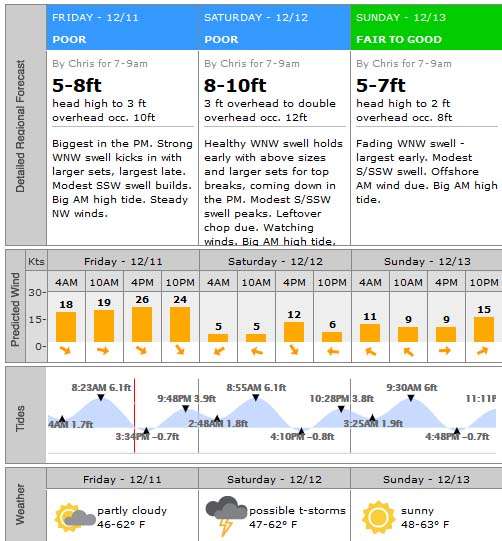 The
first December swell
was supposed to be a good one. Since I had gotten a session in earlier in the week, I decided to
take the housing out for its first non-small day
. Previous shoots had taught me one important lesson that I would ignore - minimize the distance between the shore and the break. Doing so means less paddling (kicking), less current, and more standing. But since we had to avoid wind and get good light, we had to go at mega high tide. And since I wanted to get as many subjects as possible, we went to Del Mar where the break is way out.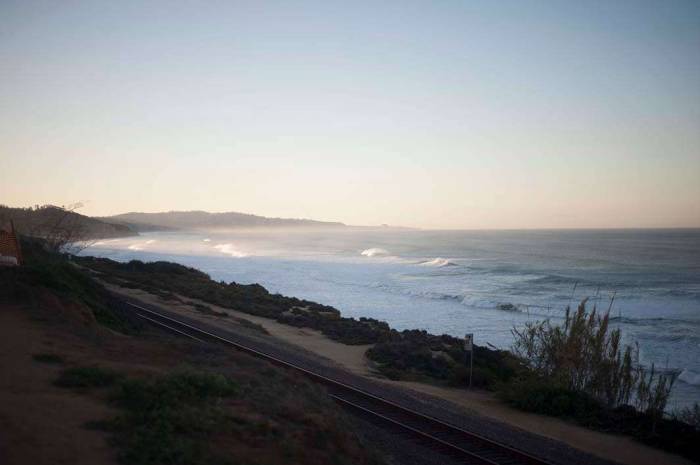 Sure enough, the morning
brought big waves and offshore wind
.
But the high surf and high waves reached the base of the cliffs and left the last bit very slick. Entry was not impossible, but we didn't think about exit.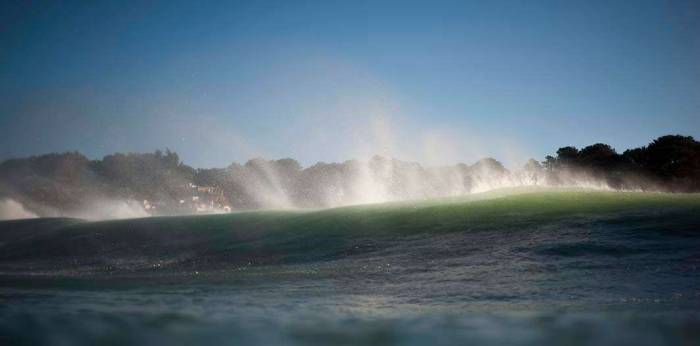 As I kicked out I could see part of the group getting rapidly pulled south. It didn't matter much,
getting outside took about forty minutes
. Ducking most waves was doable, but I couldn't get under anything that broke just outside of me. So though I didn't have much of a view, I never saw anyone pass me northward. Since I saw small groups to the south, I assumed my buddies just let the current take them to an adjacent break. I paddled/drifted south.
Unfortunately all of the groups turned out to be randos. But maybe it was for the best, somewhere in the process my focus setting was switched to evaluative which I
previously learned
is absolutely no good. Having a bunch of out of focus shots of buckets being dumped would have been pretty disappointing.
Getting out took about 40 minutes. I drifted/kicked down toward Torry Pines in search of familiar faces for 20-30 minutes. When I couldn't find them I got out at the rivermouth and walked back to 7th, arriving at about the 1:45 mark. I ran into
Derrick
and Grace, but it wasn't until later that everyone learned each others' stories...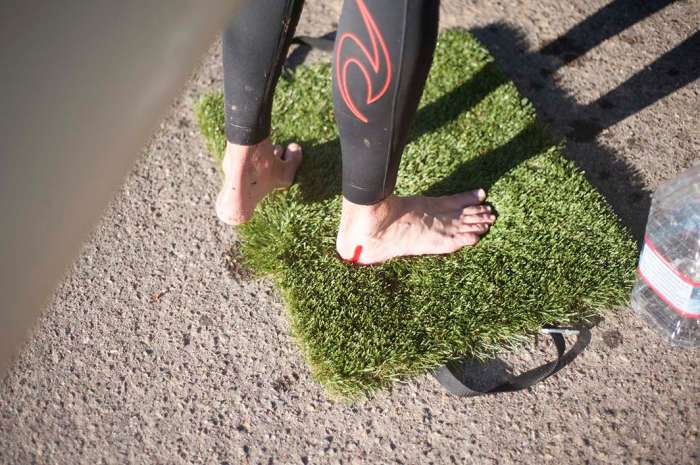 Derrick
I got washed up into the rocks and the cliff and fucked up my FireWire bad. There are scratches and dings all over it.
And I got stung by a sting ray. My foot is killing me!
I did get one good wave though. So, I would say worth it.
| | |
| --- | --- |
| ScottH | I started battling my way out with Erik for a while until one of the sets came through and I lost him, after paddling north for a while I ran into Nathan who caught a few. After some attempts to get up by the rocks I ended up paddling down to Torrey so I didn't get crushed. Not quite the epic long session I had hoped for. |
| | |
| --- | --- |
| Shane | I got sucked down to Torrey pines almost instantly. Not the best day to try to paddle out with the bigger board. |

Nathan
Oh well, I still think there are some good shots in there, plus it was a good time. The most exciting part was getting out of the water though, I think everyone has a good story for that. Thanks for swimming out there and trying to find us!

Derrick, I can't believe you got stung by a sting ray in December. Sorry to hear that (plus the firewire dings are a bummer too).

Erik
From my vantage, I saw Derrick and Shane disappear Southwards pretty quickly - like, before I even got my leash on. Nate paddled north through the whitewash, which shouldn't have been humanly impossible. Stuck with CR on the paddle out for a few minutes until the differential in surface area exposed to the wind (paddling vs. swimming) pushed me south as well, where I ran into Scott who got ahead of me on the way out and was rewarded with a set on the head, so I took the lead on the next clear patch. I thought I was finally outside until the next set rolled through and undid everything. I couldn't see anyone at that point and couldn't make out the cliffs because of the sun coming over the top, so I let the whitewater take me in when I could make out a silhouette. The landmark I found looks to be the brick bunker/wall around the outlet for the drainage ditch that parallels the tracks along del mar - so I was only a stones throw from Torrey Pines and where Carmel Valley meets 101/camino del mar. From the top of the wall I could see CR still bobbing around but finally outside the break and a group of paddlers having a little easier time than we did at the north end of torrey pines. It looked like a better paddle out from the river mouth and I thought about coming down to try again, but getting down from the cliff seemed more dangerous than getting up had and my arms were probably too dead to manage anyway. Shane's rig was gone when I got back to 7th (about 3/4 mile according to my google estimate) so I assumed he either survived or his car got stolen too.

I forgot how far out 7th breaks on big days. Whew.
NorCal
Road trip. With a brief stop in Oakland to see the
Chargers-Raiders game
. OT victory, Charles Woodson's last home game, pure epicness.
Holiday spirit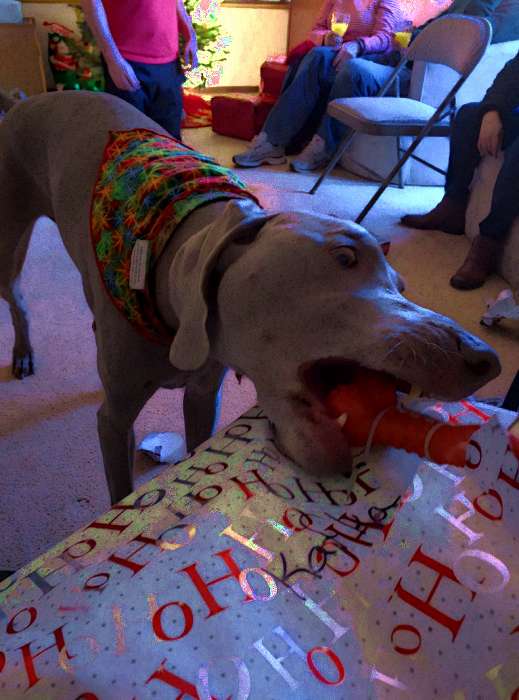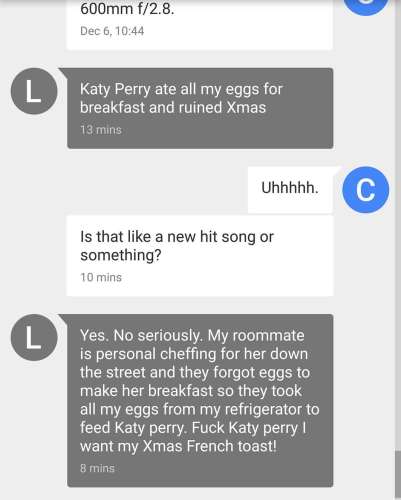 Tasting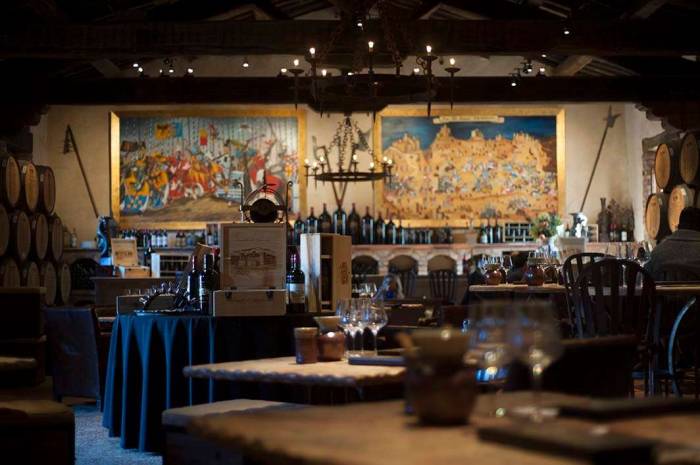 While I was in NorCal I got together with the old roomies for some
wine tasting
. Calistoga now has a castle, who'da thunk?
Twilight Struggle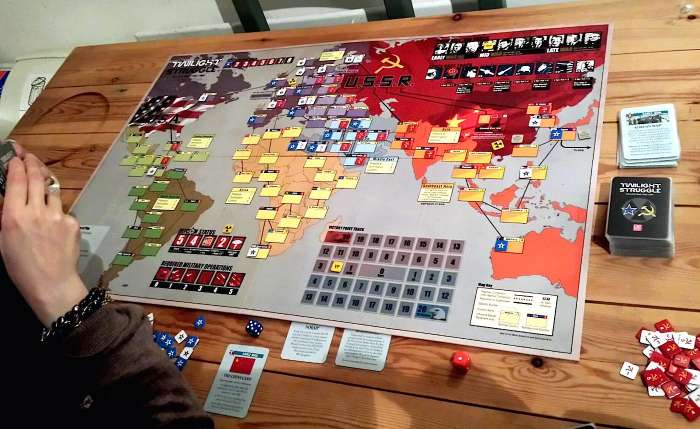 Source
.
On my suggestion, Santa brought
Jon
Twilight Struggle
for xmas. We got a match in and had a pretty good time I think - maybe not so much for the imperialist westerners who were smashed under the might of glorious revolution. The card/(real world) event driven element and serious asymmetry make it unlike many others.
Tahoe
The little brother and I decided to skip New Year's Eve and
hit the slopes to kick off 2016
. It worked - Northstar was fairly uncrowded - and there was a slight dusting on the best January base in years (not that it's saying much). It was a great day, although with single digit temperatures a little wind could have made it miserable.
El Nino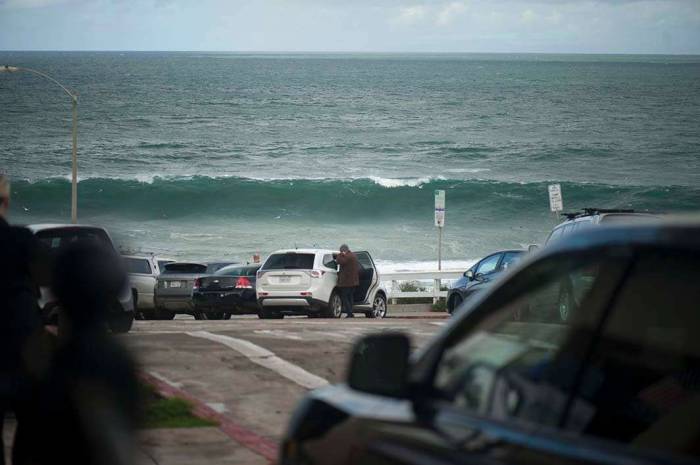 This week
SD was pummeled
by about as much rain and wind as conceivable (in SoCal). It was supposed to bring big storm waves, so I went to work from the 'Fish.