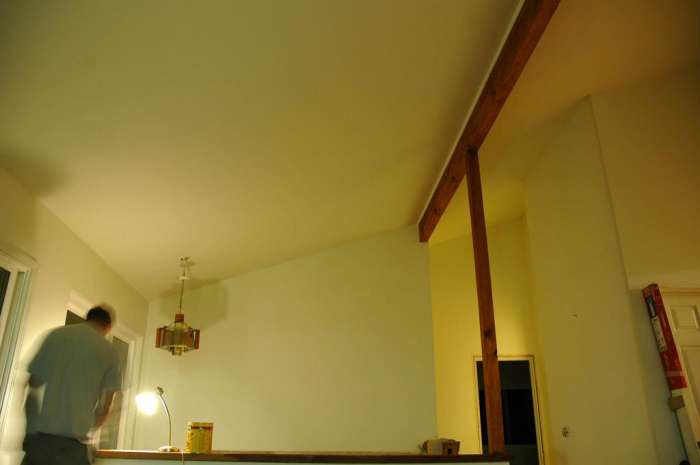 Busy days and nights
. The beams have been verathaned. The shower and fireplace are nearing completion. Tomorrow will be a foray into flooring. This weekend will feature some prodigious laying of hardwood.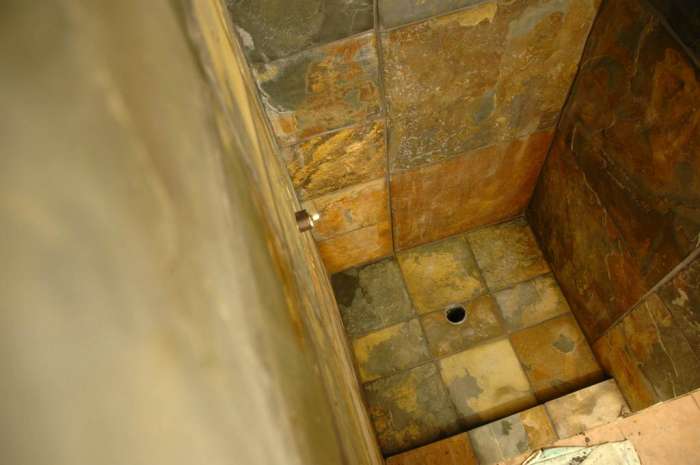 The shower's looking pretty good. Fixtures will be bronze. As we went along, I picked up on the following:
Different size tile comes in different thickness
Keeping to a single size as much as possible makes life easier because of the first bullet and because 2' != 1' + 1' because of grout.
The 2' squares are awesome.
To finish the grout, go over it a couple times with the rough side of a two-surface sponge. Then do the smooth side, it works nice.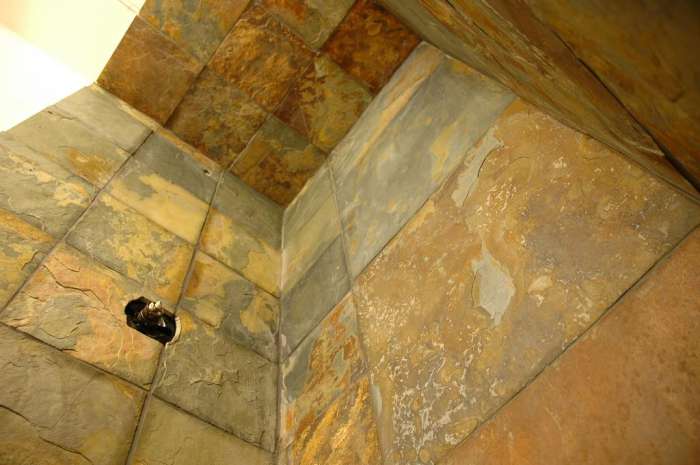 Next up is touching up the grout and then sealing it. And to decide on a door. Probably simple clear glass; as few surfaces as possible.