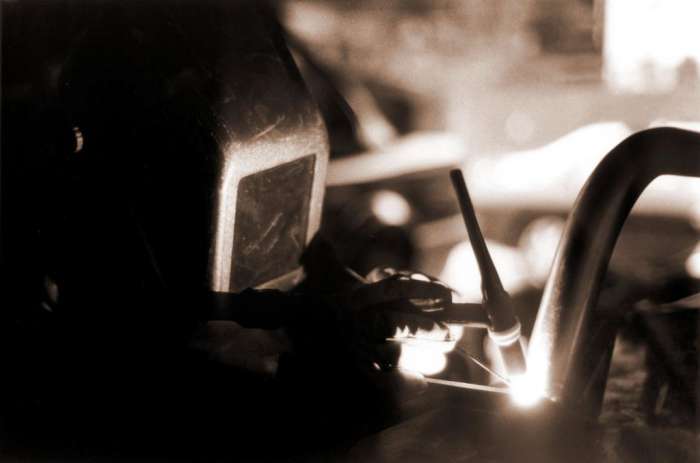 For this assignment we were supposed to apply the zone system to whatever. Ordinarily one might choose a landscape or something, find the zone iii, and expose as prescribed. I thought it'd be fun to
try carefully metering something I couldn't look at
, namely
welding
.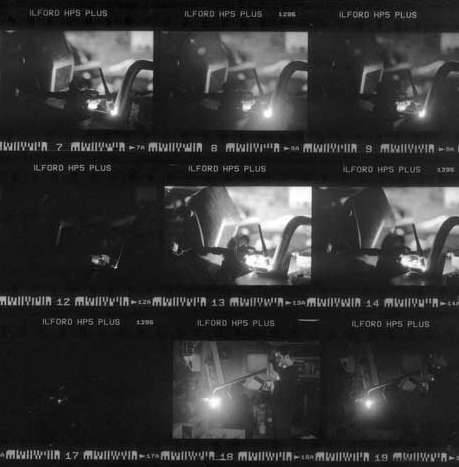 It was
challenging
, as evidenced by the contact sheets. I spot metered a shadow by looking at the lcd as some welding was going on. Then I refocused, set the exposure, and snapped a few with my hand over my eyes. I can't tell if the polarizer helped, of course I was randomly rotating it and hoping for an ideal alignment.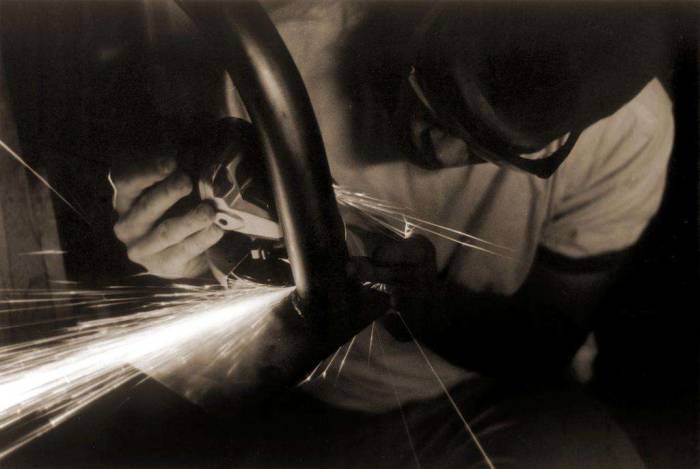 Grinding.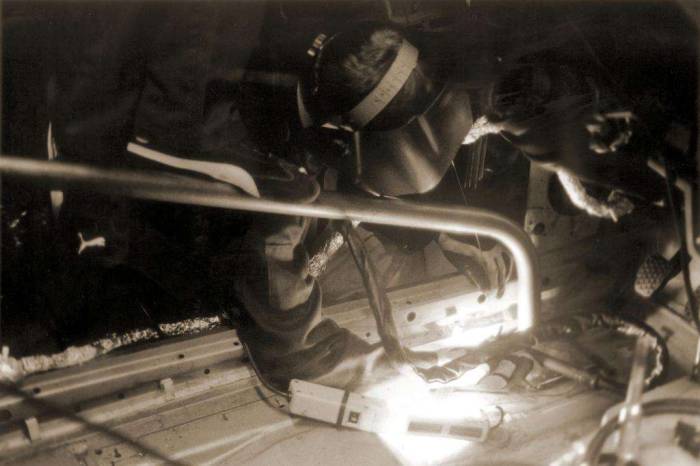 Erik
welds in the driver side cage bar, Ian lends his feet to the effort.
I did dedicate a few frames to the
generic zone application
. The best part of shooting the grain silo (quarry) was when the dead silent Prius almost ran me over. Andy Bernard would be proud.