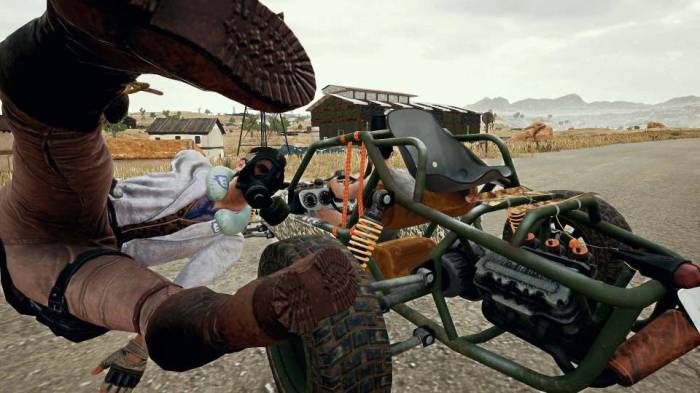 Descaling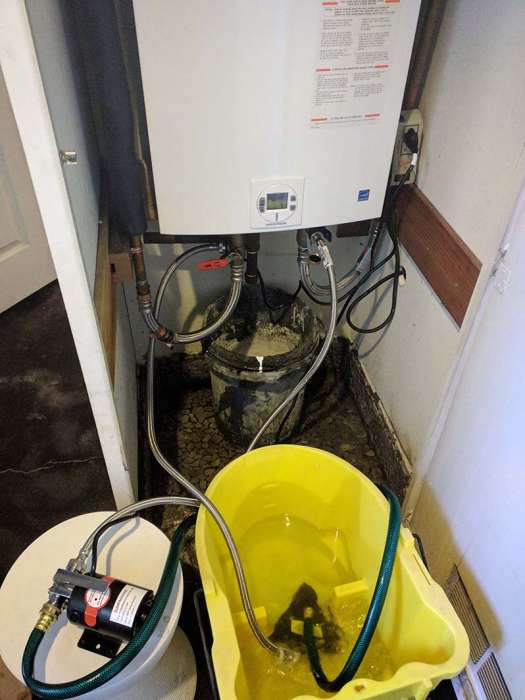 A year after
going tankless
it was time to
flush the heat exchanger
. At
Ted
's recommendation, Pops originally installed it with isolation valves, so hooking it up to a pump would be a wrench-free affair.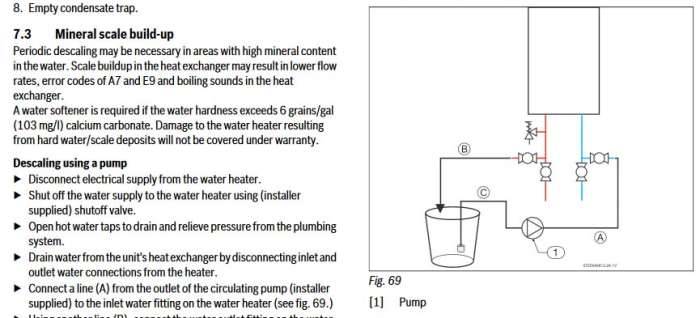 I picked up a pump on amzn and with that it was a pretty quick and straightforward procedure:
Close (cold) water inlet valve
Open hot side, drain into bucket
Close hot side
Attach pump hoses from 50/50 vinegar solution to cold and then back to the bucket
Run for a few minutes
New leather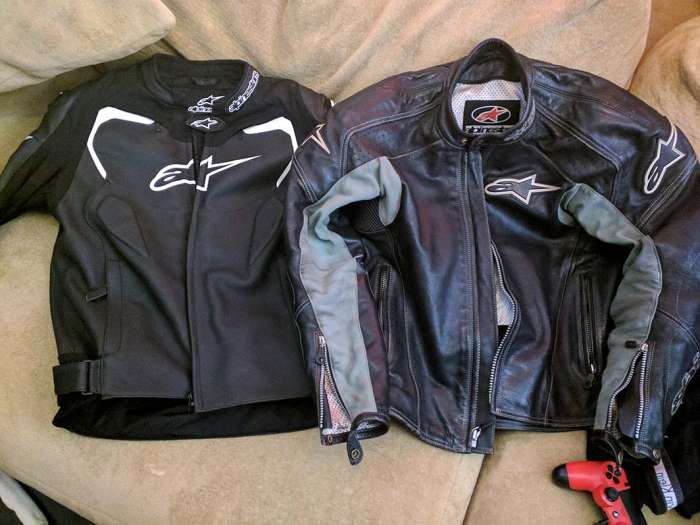 My c. 2006 Alpinestars
jacket was finally in need of replacement
. It's not falling apart, but it lost a zipper tooth and wrist snap. So for convenience sake and because it's still the top half of my track suit, I went shopping for a replacement.
I've always been satisfied with newenough.com or, as they've been know for a decade or so, motorcyclegear.com. They had a pretty solid deal on a Dianese jacket, so I ordered it. After two size tries with newenough and a few more at Cyclegear, it's clear
Dianese doesn't fit me
. I kind of expected the euro brand to be super slim fit, but sure enough their jackets are all very wide. I guess maybe they have a product line targeting only large Americans?
In any event, I popped in to Cyclegear for black friday and grabbed a new A* jacket. I kept one of the Dianeses for cold weather, that is, it's perfect for an additional under layer. I'm slightly concerned that in the last decade
A* seems to have decreased the size of their zippers significantly
. Maybe I'm just assuming larger = more rugged, but if looking for a replacement in five years I will be displeased. The only other significant differences are snaps -> velcro and there's a back-mounted ram air for cooling.
Hit and run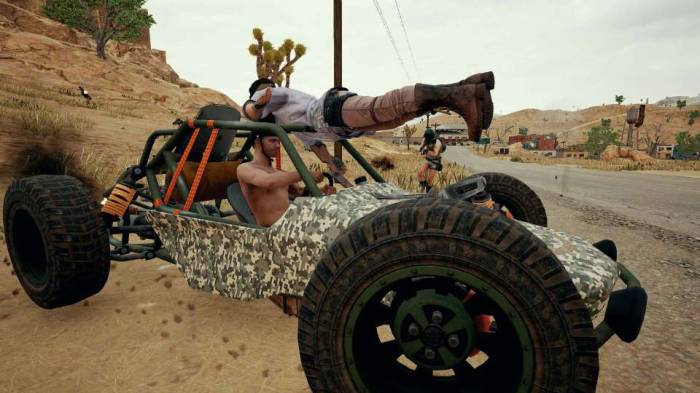 The Lolbaters Battle Royale Squad is ticking off
unofficial team achievements
, in this case a squad wipe with mostly vehicle kills.
In another event,
CattleDecapitation
baited two players into looting him while hosu lobbed a grenade onto them.
Divinity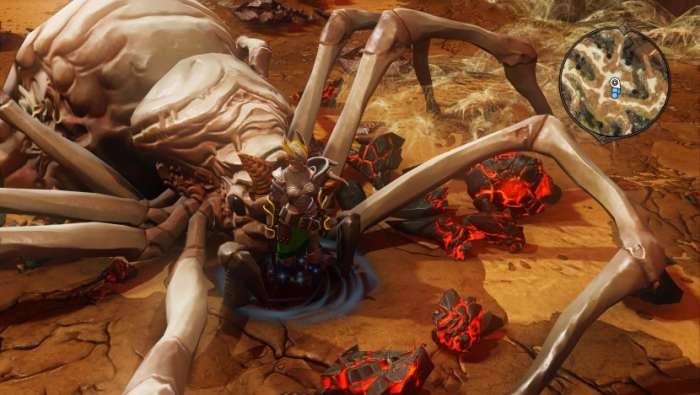 As J put it, we have absolutely
no idea how far we are in Divinity
. But we're still seeing crazy new stuff and still encountering the most hilarious dialogue.
Revelation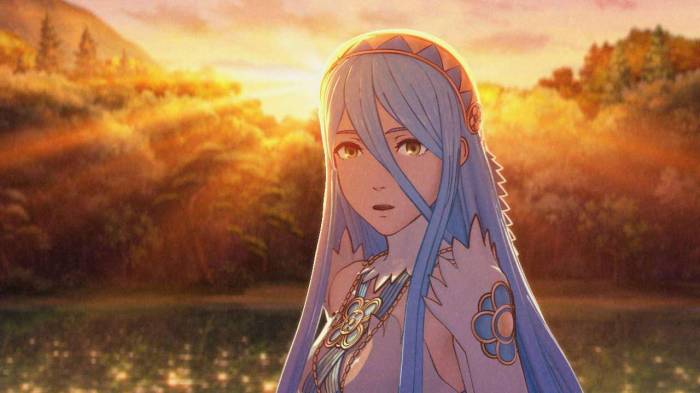 Working through FE Revelation while optimizing skill combinations has been fun. I don't read the FAQs much, but probably the dominant strategy is maxing out stats and focusing on a select few units, using items to compensate for RNG issues. That's less interesting to me than
optimizing skill and team composition
as well as 'shipping everyone, then taking the creme de la creme. My approach for this playthrough:
Build a corps of profiteers (and salvage blow) early (merchants that generate gold based on luck). Money solves many problems and after an especially cash-strapped Birthright campaign, it's good to have a steady income. Being used in every scenario, these units will be on top of the xp curve, which is nice for tanking and support after turn 7.
Decide pairings beforehand, keeping in mind recruitment chapter. Otherwise you end up behind the leveling curve having done no paralogues and then get a flood of new units toward the final chapter.
Have a final team of second-gen units, simply because I can skill select. There may be better first gen units based on stats, but it's easier to just focus on the second generation. This means ignore all the hermit units, which helps a little with keeping xp focused. Mozu and moneymakers are possible exceptions.
Shoot for completing a bunch of paralogues on chapter 20. This is where seal supply is infinite and units come in at promoted level 6, meaning they can be reclassed a bit before 15. Eventually you become overleveled and have to play a few story chapters.
Somewhere around half of the units have offspring that is their same class, meaning redundant skill pools. So it's good to have a plan for reclassing early. Friendship seals are helpful here, but it's tough to get A+ supports when you're trying to get everyone an S support.
Staves are free xp, if you have the money. Healing is always an option, so classes that support staff means leveling outside the enemy pool.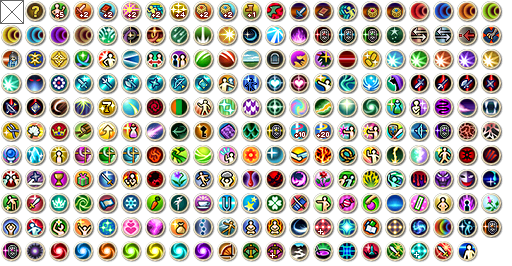 A few of my favorite combos:
Moneymaker: Azura (+4 luck) + Mechant (profiteer/luck) + Blacksmith (salvage blow/luck) -> Kinshi knight for to be back line flyer/AA/heal
Debuffer: Spear Master (seal defense, speed) + Mechanist (poisonstrike, replicate) -> Sniper/Master Ninja for range 3 spy shuriken attack
Killer: Master Ninja (lethality/skill) + Basara (quixotic) -> Any high skill class
DPS tank: Sorcerer (vengeance/skill) + Samurai (vantage) -> General/nine tails/wolfseggener
Support: the rally abilities are somewhat spread out, but loading them up on a single unit that is finally reclassed to something tanky is great
Parents
Passed Skill
Child
Classes/Skills
Notes

Corrin
Hero (5)
Sol

Kana
Nohr Princess

At 13
Nohr Noble:

Aptitude
Sol
Nobility
Dragon Fang
Draconic Hex

Corrin/Mozu is almost obligatory for maxing stats from Aptitude. Sol helps with tankiness (since Kana's skill should be high). There are a lot of ways to go with the second trait, but it's somewhat limited by wanting to unlock the Kana paralogue early.

Mozu
Villager (any)
Aptitude

Subaki
Swordmaster (5)
Astra

Caeldori
Sky Knight

At 13
Oni Chieftain:

Astra
Salvage Blow
Air Superiority
Death Blow
Counter

Caeldori doesn't have a specific build, I started with Salvage Blow but wasn't super impressed. That said, Astra + Death Blow could make for some excellent killer weapon action.

Rinkah
Blacksmith (5)
Salvage Blow

Kaze
Master Ninja (5)
Lethality

Midori
Apothecary

At 16
Mechanist:

Luck +4
Lethality
Profiteer
Air Superiority
Ameratsu

With Luck + 4 and Profiteer, Midori turns out 1200+ gold every map. With Lethality and Air Superiority, she can do some damage from the back, where Ameratsu keeps the heals coming.

Azura
Songstress (-)
Luck

Hayato
Blacksmith (5)
Salvage Blow

Rhajat
Diviner

At 18
Oni Chieftain:

Salvage Blow
Profiteer
Rend Heaven
Tomefaire
Death Blow

Another Profiteer build, minus Luck but with Salvage Blow. Decent def/res combined with being overleveled (from starting every map) means Rhajat can make money but do some solid tome damage.

Oboro

Apothecary (5)
Profiteer

Takumi
Basara (15)
Quixotic

Kiragi
Archer

At 17
Master of Arms:

Astra
Quixotic
Bowfaire
Duelist's Blow
Vantage

I'm working Kiragi toward being a DPS archer. Quixotic + Astra should mean frequent 5x half damage attacks with Bowfaire and (soon) Master of Arms upping the base damage. Pairing Kiragi with a replica will hopefully mean Kiragi keeps the guard shields full, when that fails vantage may keep him alive if he doesn't get oneshotted.

Hana
Swordmaster (5)
Astra

Hinata
Oni Chieftain (5)
Death Blow

Hisame
Samurai

At 11
Berserker:

Sol
Vantage
Duelist's Blow
Death Blow
Astra

The usual glass cannon build. Death Blow and Astra for crits plus Vantage and Sol to help survivability.

Selena

Hero (5) Sol

Kaden
Basara (15)
Quixotic

Selkie
Kitsune

At 15
Nine-Tails:

Beastbane
Axebreaker
Quixotic
Even Better
Grisly Wound

Felicia surprised me with pulling down Axebreaker early in the campaign (Butler/Maid levels are weird). Kaden doesn't have a lot of reclass options, I initially went Hero thinking Selkie could be tanky with Sol. Instead he went Quixotic which I'm not sure is particularly useful to Selkie. I can reclass her into something with a 15+ skill I want to proc frequently, then back to a Nine-Tails.

Felicia
Hero (15)
Axebreaker

Keaton
Hero (5)
Sol

Velouria
Wolfskin

At 14
Hero:

Sol
Vengeance
Vantage
Astra
HP +5

Velouria is my experiment into a serious berzerker (without using the berzerker class). Wolfskins tend to have high HP and avoid, but when it gets under half she'll strike first and maybe regain health with Sol or oneshot the enemy with Vengeance. As usual, Astra will help keep her shields up.

Camilla

Sorcerer (5) Vengeance

Arthur
Fighter (-)
HP +5

Percy
Wyvern Rider

At 13
Great Knight:

HP +5
Lunge
Wary Fighter
Sol
Luna

I wasn't sure where to go with Arthur (and settled on HP +5), but Effie's Wary Fighter skill is great for classic tanking. Percy comes in with Lunge which is nice for anyone that's highly survivability. Sol and Luna may not proc much with a low skill build, but don't hurt. When Percy gets to 15 he'll get Armored Blow stuff will just bounce off of him. From there, maybe Aegis or friendship his way to Tomebreaker.

Effie
General (5)
Wary Fighter

Benny
General (5)
Wary Fighter

Ignatius
Knight

At 14
Bezerker:

Defense +2
Lunge
Wary Fighter
Luna
HP +5

Ignatius is built a lot like Percy, I wanted to hedge my tank in case one drew really low resistance. Similar stuff here except he's making a stopover at Berzerker to become an axe specialist.

Beruka

Wyvern Rider (-) Lunge

Silas
Great Knight (5)
Luna

Sophie
Cavalier

At 14
Paladin:

Luna
Shelter
Elbow Room
Renewal
Defender

Renewal on a tanky unit is pretty awesome. As long as I keep Sophie generally out of trouble, she can run around behind enemy lines. In this vein, reclassing her to Adventurer for Movement +1 and Pass could be fun, but probably won't do much on the harder levels.

Sakura
Shrine Maiden (5)
Renewal

Ryoma
Swordmaster (5)
Astra

Shiro
Spear Fighter

At 10
Sniper:

Seal Defense
Astra
Seal Speed
Vantage
Seal Strength

Shiro's going full debuff. After learning three seal skills, anyone he attacks becomes especially squishy. After friending Kiragi, he's on his way to sporting a Spy Yumi and do his stuff from a safe distance. If I can get him Replicate, it means twice the debuff with only one bow.

Elise

Malig Knight (5) Savage Blow

Azama
Great Master (5)
Renewal

Mitama
Shrine Maiden

Unpromoted:

Rally Luck
Miracle
Replicate
Renewal

I may have wasted Azama's Renewal skill on a back line character, though I might move Mitama toward a flyer build where, as long as I can keep her away from bows, Renewal could be useful. Otherwise she's competing with Forrest for back line healer/buffer and having Replicate puts her in the lead, not to mention Rally Luck works very well with the moneymaker builds described above.

Setsuna
Mechanist (l5)
Replicate

Xander
Great Knight (5)
Luna

Siegbert
Cavalier

Not yet recruited
With Luna and Quixotic, Siegbert could do some damage from horseback. If he stays in the Paladin track, Aegis may keep him out of trouble. I'll probably make him an all-around character with high mobility, though I'm somewhate tempted to make him a tanky Pegasus Knight.

Hinoka

Basara (l5) Quixotic

Leo
Sorcerer (5)
Vengeance

Forrest
Troubadour

Not yet recruited
With Vengeance and Tomefaire, Forrest has the skills to be a front line mage, but if he pulls low defense and HP, he'll be a liability aside from 1-on-1 mage battles.

Nyx
Onmyoji (15)
Tomefaire

Odin
Swordmaster (5)
Astra

Ophelia
Dark Mage

Not yet recruited
I'll probably promote Ophelia to Sorcerer for Vengeance and Dark Knight to get Lifetaker at level 15. The combination of these should mean each of her two copies could do serious magic damage and heal each other.

Kagero

Mechanist (15) Replicate

Laslow
Hero (5)
Sol

Soleil
Mercenary

At 14
Bow Knight:

Sol
Luna
Strong Riposte
Good Fortune
Rally Skill

With Sol and Luna, Soleil could be a good all-around unit, but maybe second banana to Siegbert since Quixotic will make these trigger more for him.

Peri
Great Knight (5)
Luna

Niles
Sorcerer (5)
Vengeance

Nina
Outlaw

At 15
Dark Knight:

Movement +1
Sol
Vengeance
Locktouch
Pass

Nina is in Dark Knight to learn Lifetaker as a way to stay alive behind their lines. After that she may go Bow Knight and get some Boots.

Charlotte

Hero (5) Sol

Saizo
Mechanist (15)
Replicate

Asugi
Ninja

At 15
Master Ninja:

Replicate
Quixotic
Locktouch
Lethality
Shurikenfaire

I targeted promoted level 15 with a couple pairs, including Saizo and Orochi. This meant going for Replicate and Quixotic to make Asugi (and Asugi replicant) a great first strike option. Quixotic + Lethality means he can oneshot the occasional enemy, otherwise he'll debuff them and do a fair bit of shuriken damage.

Orochi

Basara (15) Quixotic
Unused

Jakob

Dwyer

Reina

Gunter

Fuga

Flora

Scarlet

Shura

Izana