Big video card upgrade, now I can run Stable Diffusion.
Elon is now Twitter's founder.
Friendsgiving happened in Vegas.
We replaced the termite farm.
I tried to download some music.
1060->3080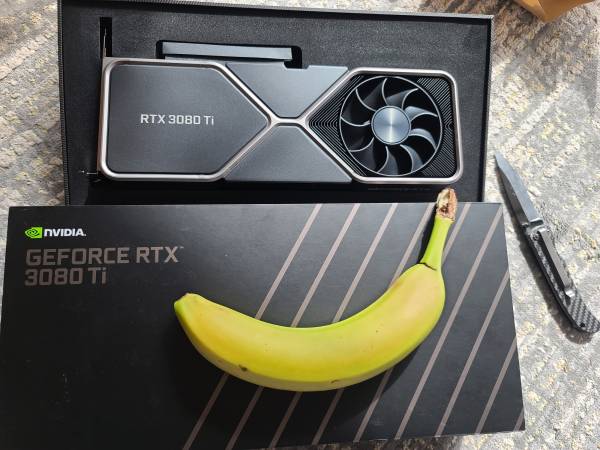 I picked up a 3080 Ti
from some decent ebay seller after being ghosted by an illegitimate ebay seller. I was looking to catch the price downswing from:
The 4090 release.
The crypto crash/Ethereum moving from proof of work.
I normally don't get the tippy top (e.g. a 1060 in the 1080 era) but
might have considered a 4080
. Nvidia only releasing the 4090 this year made my mind up.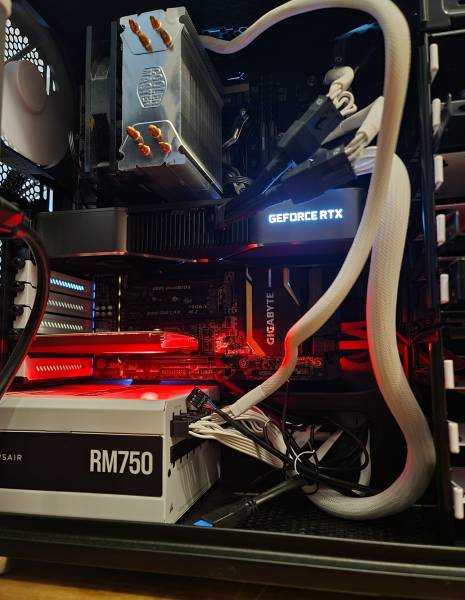 With more than 4GB of video memory I can do machine learning. Games probably look good, but the lolbaters squad has been on hiatus.
Twit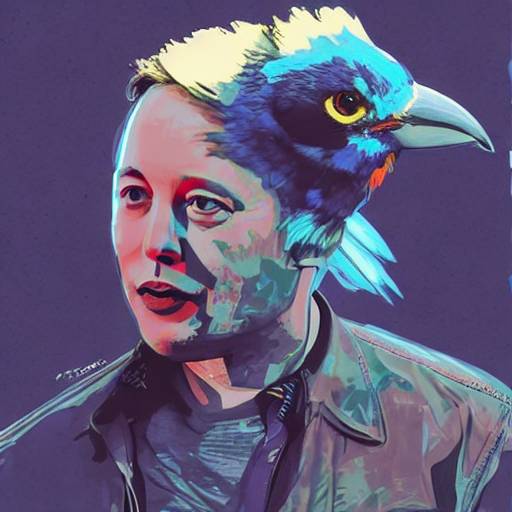 Revisiting the conspiracypost
Last time
I indulged
some wild speculation about the Musk-Twitter situation
. I wasn't the only one,
Rob
promptly linked this Matt Levine post from October 24:
Matt Levine
"The most entertaining outcome is the most likely," Elon Musk once tweeted, as far as I can tell not about a particular event but as a general life philosophy. In that spirit, let me put out into the world that the most entertaining outcome of Musk's deal to buy Twitter Inc. is obviously:





Having agreed to close the deal by 5 p.m. this Friday, Musk in fact closes the deal by 5 p.m. this Friday, paying $54.20 per share to all of Twitter's shareholders and taking over the company.


At 5:01, Joe Biden calls Musk and says "I am sorry, but we have decided that it is a national security risk for you to own Twitter, you will have to divest it immediately, this is an unreviewable and final order."


Musk has to sell the company by noon on Monday, which he does at a fire-sale price to ? its previous public shareholders? His lenders? Jeff Bezos? Mark Zuckerberg? Kanye West? Jason Calacanis?s "randos"? Lots of good options here.


He buys it for $54.20 per share this week and sells it for like $15 per share next week, losing tens of billions of dollars.


Probably he has a really intense weekend of messing around with Twitter before letting it go? Again, many opportunities for antics.


It's humor, but probably worth noting that
the scenario where Elon closes the deal and then is told to sell it off doesn't make sense
. At least, in my limited CFIUS experience, the transaction is simply blocked rather than unwound in some convoluted way. But what the above scenario lacks in accuracy it makes up for in entertainingness; imagine what Kanye would do with
two
free speech platforms?
Matt Levine
Biden administration officials are discussing whether the US should subject some of Elon Musk's ventures to national security reviews, including the deal for Twitter Inc. and SpaceX's Starlink satellite network, according to people familiar with the matter. ...

US officials have grown uncomfortable over Musk's recent threat to stop supplying the Starlink satellite service to Ukraine -- he said it had cost him $80 million so far -- and what they see as his increasingly Russia-friendly stance following a series of tweets that outlined peace proposals favorable to President Vladimir Putin. They are also concerned by his plans to buy Twitter with a group of foreign investors.
Also had that on my bingo card.
| | |
| --- | --- |
| Matt Levine | Musk is a US citizen, so he is probably not subject to CFIUS review, and kicking out his minority co-investors like Prince Alwaleed bin Talal or Binance would not derail the deal. I do not think there?s much of a chance that any US government review will actually block the deal this week, or unwind it in the future. |
The whole point is that Twitter is subject to CFIUS review because Elon and Binance are foreign entities.
You were supposed to be the chosen one
I should say that while I am not a Twitter user,
it was the social media platform I would pull out of a burning building
. Tweets are nicely-packaged pieces of information that are super-portable (i.e. prime for reposting in text or image form). While a hundred and whatever characters is no substitute for complete information, users have learned to best wield the capabilities of the platform. Importantly,
tweets have provided some excellent "this u" stories
over the years.
The obvious drawback to Twitter is that it doesn't easily support the long-form discussion - that's fine as long as it isn't meant to replace long-form discussion. It's somewhat annoying that lurkers have limited visibility of a Twitter stream, though this is considerably better than the Facebook/Instagram walled garden.
So I secretly hope that Elon doesn't destroy Twitter.
The story that keeps giving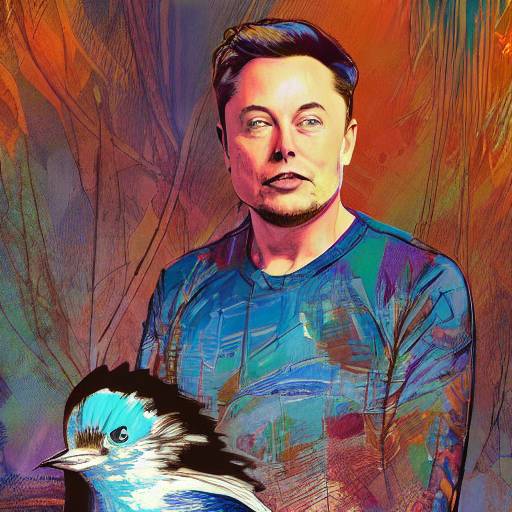 I'm not going to pretend to know what's true and what's sensationalized, but
the acquisition has given us some gold
:
Apparently a lot of Elon's texts were disclosed in the Twitter-Musk lawsuit. I didn't read the source material, but the tldr indicated that the texts make him look somewhat amateurish. Like he'd step into the role and try to make the company worth 40B by charging their content creators to use the service. Also he apparently has some dedicated VC fanboys.
Another rumor: Twitter employees were asked to print their code contributions from the last year, ostensibly because layoffs would be based on code volume. I want to believe Elon (and his Tesla mercenaries) are a little smarter than that and that this was simply a loyalty test.
Elon feuded with Stephen King over a monthly fee for blue checks.
Twitter employees were told to work nights and weekends to get the blue check payment system going.
After declaring comedy's return to his free speech platform, Elon has been purging blue checks who violate the sanctity of their verification by changing their name to Elon Musk and claiming to, for example, drink their own piss every morning. Is it parody? Is it misinformation? It's hilarious.
A lot of this seems to hint at a loyalty purge. As many have pointed out, voluntary layoffs helps with downsizing expenses. And, well,
Elon's neither a fan of WFH or California, so he might be requiring a mass relocation
.
This is all funny, but I should say that Tesla and SpaceX seem to have been run pretty well (though long hours are on-brand). Was Elon just the front man for the executive staff at these companies? Or
is Twitter not quite the clown show it appears?
Gallery
I don't want to post more Elon faces, but
Stable Diffusion did such a good job with the memes
that I have to post em. We're sadly missing a Boat Elon (best Elon).
Holidays
It's election day.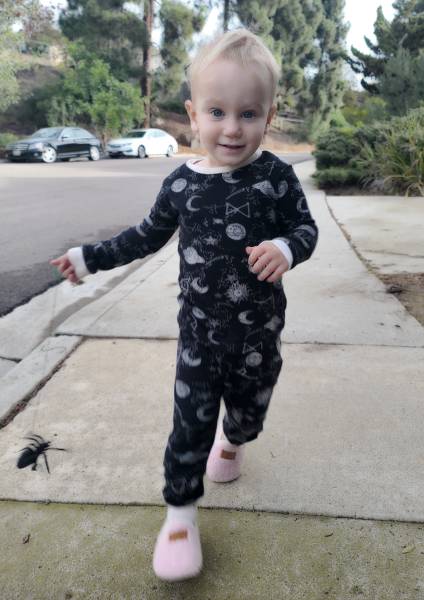 Last week was Halloween.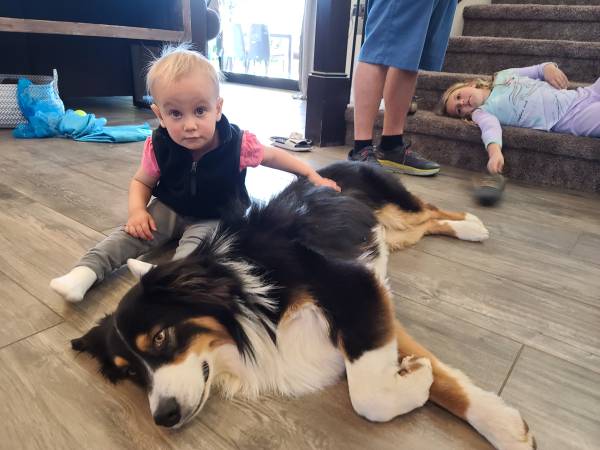 The weekend before was Friendsgiving.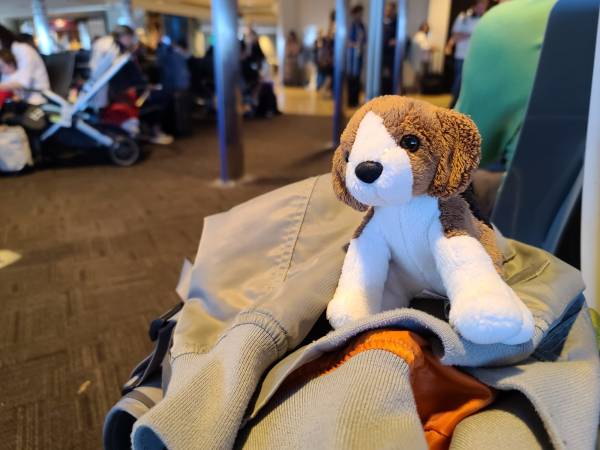 Wood->vinyl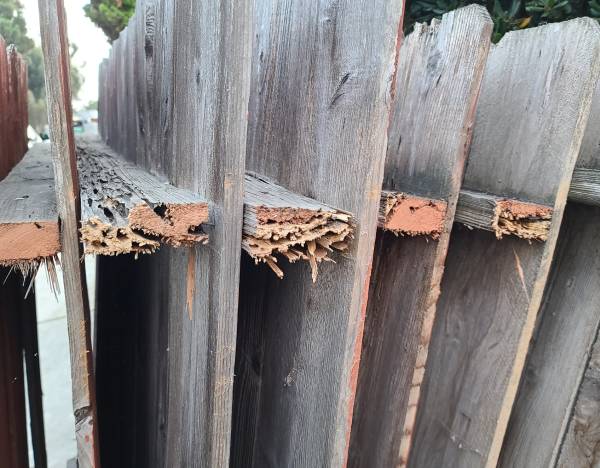 We finally had the deteriorating cedar fence replaced with vinyl.
The record store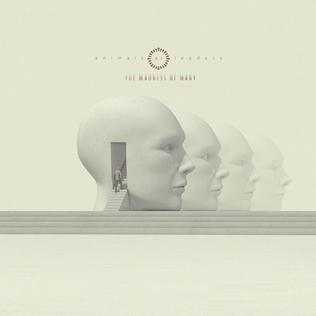 Downloading some fresh music was in the backlog until this past weekend. I have been meaning to get the recent Tool album since first hearing it
live
.
Mark
had pointed me to a neat prog/instrumental group (above) and I ran across
some Reddit post in defense of the last decade of hip hop
(which has been somewhat unimpressive imho). I balked at seeing Kanye and RtJ (sorry, hipsters) on the list, but DOOM and Black Thought brought me back. And I guess if Mr. Hip Hop is Dead made the list, it can't all be 16 bars of the same sentence repeated over a catchy hook.
Here are the last two years, I put the rest of the list at the bottom:
Some Redditor
[2021:]
Tyler, the Creator - CALL ME IF YOU GET LOST
Backxwash - I LIE HERE BURIED WITH MY RINGS AND MY DRESSES
Vince Staples - Vince Staples
J. Cole - The Off-Season
Little Simz - Sometimes I Might Be Introverted

[2022:]
JID - The Forever Story
Boldy James & Real Bad Man - Killing Nothing
Pusha T - It's Almost Dry
Black Thought & Danger Mouse - Cheat Codes
Denzel Curry - Melt My Eyez, See Your Future
Previewing and downloading the music wasn't as simple as I remembered.
Amazon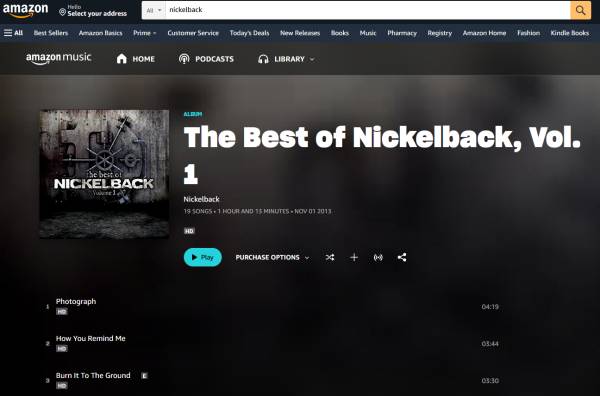 I actually first got into Amazon because (back in the 2000s) they had a very simple mp3 store: pay $10 for an album or $1 for a track (mostly), download the mp3 from the browser.
No itunes, no cloud, no DRM player.
You could go to a digital album and preview each track, you know, so you don't spend a buck buying a skit track or le artistic five minutes of silence.
Fast-forward to today, I was disappointed (but not surprised) to click on the Digital Music section of the site and find that
everything pushed me to AmazonMusic
. The AmazonMusic interface, depicted above, is pure trash:
Selecting a track from the album takes you to a player where you can only navigate forward and back (or back to the album).
Without Prime, you get commercials or something after every couple songs. And you can't skip forward and backward. So it's a streaming platform that someone decided would be a great storefront. These are very different use cases.
It was buggy. The player just went catatonic due to some combination of garbage coding, me not having Prime, and my Javascript blocker (that I was pretty liberal with turning on perms).
This led me to just about ragequit. Buying tracks and albums was easy enough, but
previewing the content became akin to listening to the radio
.
But
the old store still kind of exists
, though clicking anything resembling "mp3" takes you to the black hole that is their terrible Wannabe Spotify.
Helping:
Anyway, Cheat Codes is great.
The full recommendation list
Let me know if any of it is worthwhile.
Some Redditor
[2010:]
Kanye West - My Beautiful Dark Twisted Fantasy
The Roots - How I Got Over
Kid Cudi - Man On The Moon II: The Legend Of Mr. Rager
Waka Flocka Flame - Flockavelli
Nas & Damien Marley ? Distant Relatives

[2011:]
Danny Brown - XXX
Shabazz Palaces - Black Up
9th Wonder ? The Wonder Years
Kanye West & Jay-Z - Watch the Throne
Curren$y & The Alchemist - Covert Coup

[2012:]
Killer Mike - R.A.P. Music
Joey Bada$$ - 1999
JJ Doom - Key to the Kuffs
Ab-Soul - Control System
Death Grips - The Money Store

[2013:]
Earl Sweatshirt - Doris
Quasimoto - Yessir Whatever
A$AP Rocky - Long.Live.A$AP
Eminem - The Marshall Mather LP2
Black Milk - No Poison No Paradise

[2014:]
Schoolboy Q - Oxymoron
Busdriver - Perfect Hair
Mick Jenkins - The Waters
Mac Miller - Faces
Step Brothers - Lord Steppington

[2015:]
Kendrick Lamar - To Pimp a Butterfly
Drake - If You're Reading This It's Too Late
Travis Scott - Rodeo
Logic - The Incredible True Story
Donnie Trumpet & The Social Experiment - Surf

[2016:]
Chance The Rapper - Coloring Book
Run the Jewels - Run the Jewels 3
Aesop Rock - The Impossible Kid
A Tribe Called Quest - We got it from Here... Thank You 4 Your service
Isaiah Rashad - The Sun's Tirade

[2017:]
Jay-Z - 4:44
Open Mike Eagle - Brick Body Kids Still Daydream
Big K.R.I.T. - 4eva Is a Mighty Long Time
Migos - Culture
Jonwayne - Rap Album Two

[2018:]
Kids See Ghosts - KIDS SEE GHOSTS
Tierra Whack - Whack World
CZARFACE & MF DOOM - Czarface Meets Metal Face
Noname - Room 25
Black Thought - Streams of Thought, Vol. 1

[2019:]
JPEGMAFIA - All My Heroes Are Cornballs
Freddie Gibbs & Madlib - Bandana
Rapsody - Eve
Dreamville - Revenge of the Dreamers III
Sampa The Great - The Return

[2020:]
Benny The Butcher - Burden of Proof
Nas - King's Disease
Ka - Decedents of Cain
Jeezy - The Recession ll
21 Savage & Metro Boomin - Savage Mode II

[2021:]
Tyler, the Creator - CALL ME IF YOU GET LOST
Backxwash - I LIE HERE BURIED WITH MY RINGS AND MY DRESSES
Vince Staples - Vince Staples
J. Cole - The Off-Season
Little Simz - Sometimes I Might Be Introverted

[2022:]
JID - The Forever Story
Boldy James & Real Bad Man - Killing Nothing
Pusha T - It's Almost Dry
Black Thought & Danger Mouse - Cheat Codes
Denzel Curry - Melt My Eyez, See Your Future