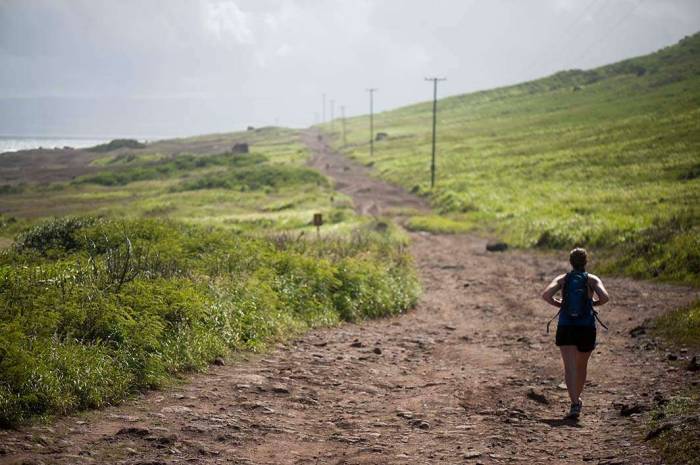 Idaho
Idaho Falls
was pretty mellow. We got a few rounds of
Snow Eagle
's Beaver Dick and executed on a project goal of obtaining the giant guiness cup from
The Celt
.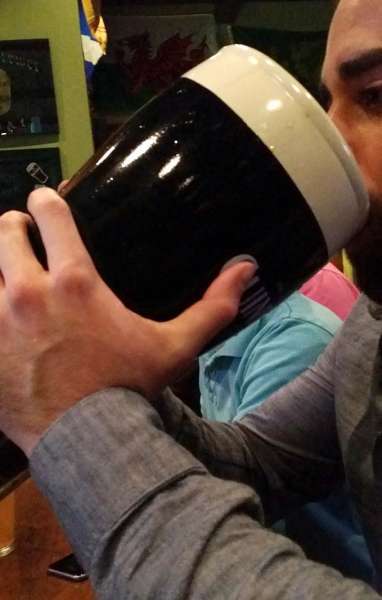 LoS footgolf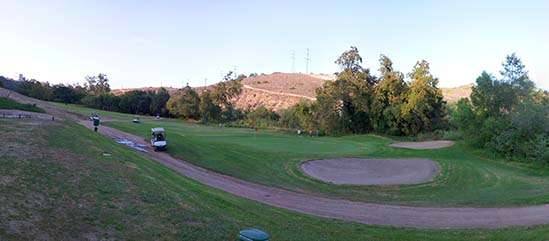 I didn't take the slr, but got a few caps from the
League of Sport Footgolf
event at
Tecolote Canyon
.
Cooley
made it out,
Chase
sported a vest,
Erik
dressed the part of eccentric Texan billionaire. We had to fish more than one ball out of the stream, but everyone shot a pretty good 18.
Erik
and I stopped by
Red Card Cafe
on the way back for some grub and El Super Clasico.
Pandemic Legacy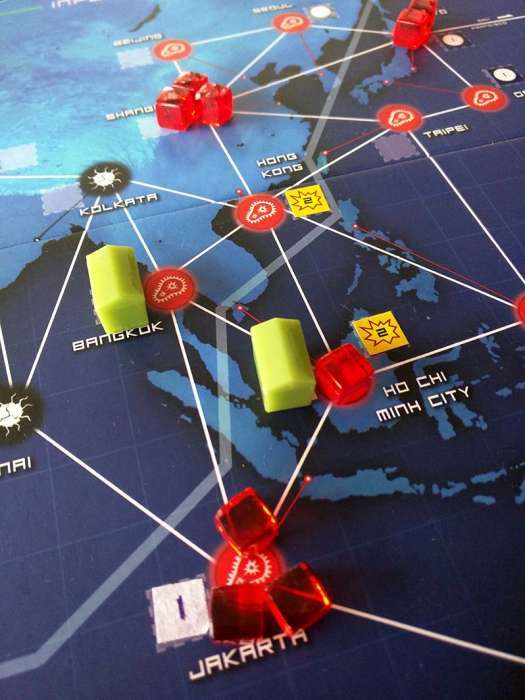 Our work game is
Pandemic Legacy
. It's a twelve month campaign on a famously impossible boardgame. While cruel, the rpg elements add considerable depth and fun to the experience.
50k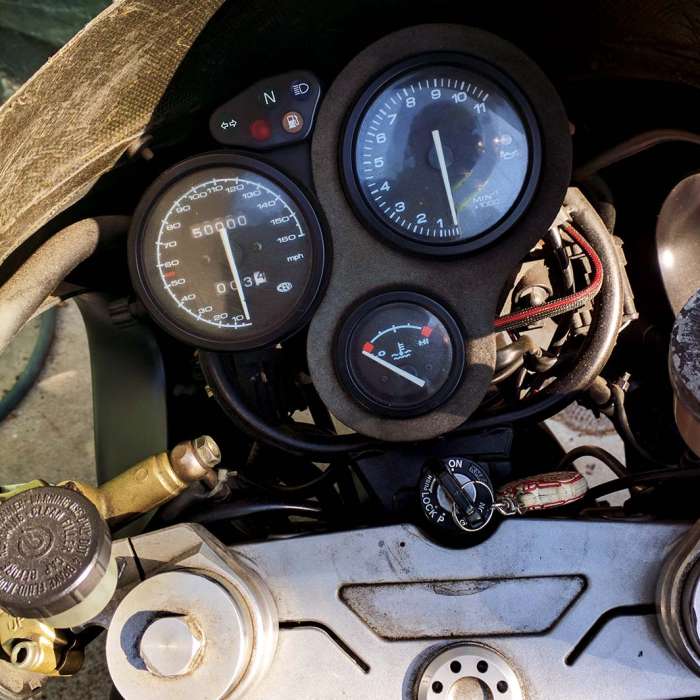 The Duc hit a milestone.
Oahu
Jessica
's roomies were doing a
party house segment to their Hawaiian honeymoon
, so we went. We flew in a couple days early and stayed at a rural hippie airbnb with a yoga deck and chicken coup.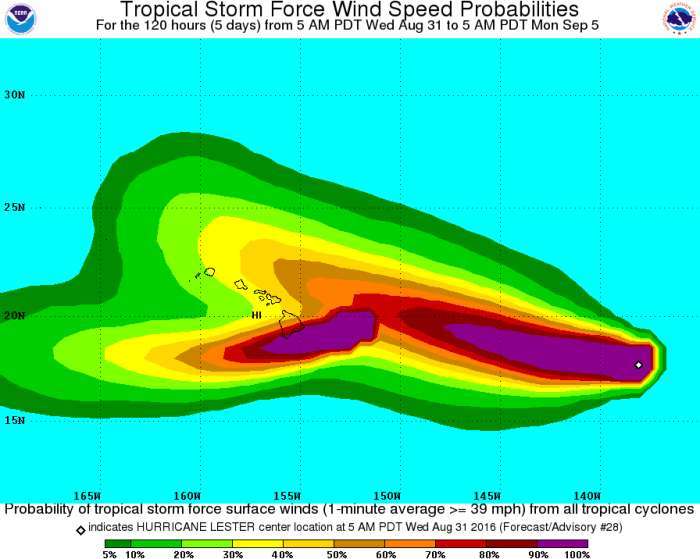 We were supposed to be catching the end and beginning of
two tropical storms
that had been downgraded from hurricanes. There was a bit more wind and rain than usual.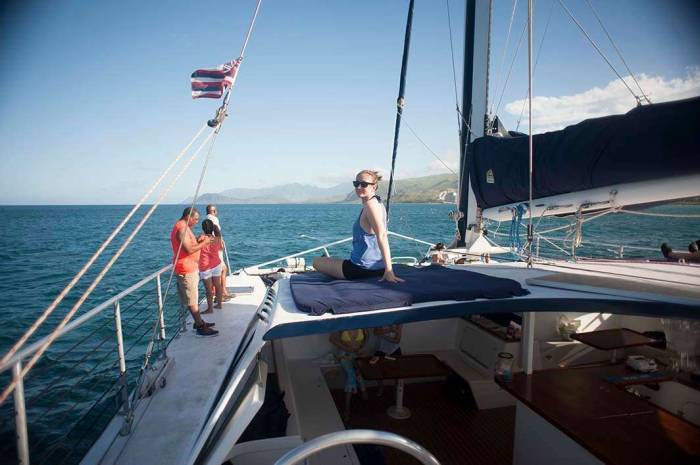 On Thursday we did a
snorkel/snuba boat trip
on the west side of the island. That and some other stuff had us wanting a mellow evening so we went into town for Thai food that turned into Mexican food.
Friday morning we awoke on California time to find a half dozen
wild pigs
grazing on the property. The young'uns were curious, the mom was cagey. We watched them, flanked by the two resident cats who looked emboldened by having larger creatures on their side.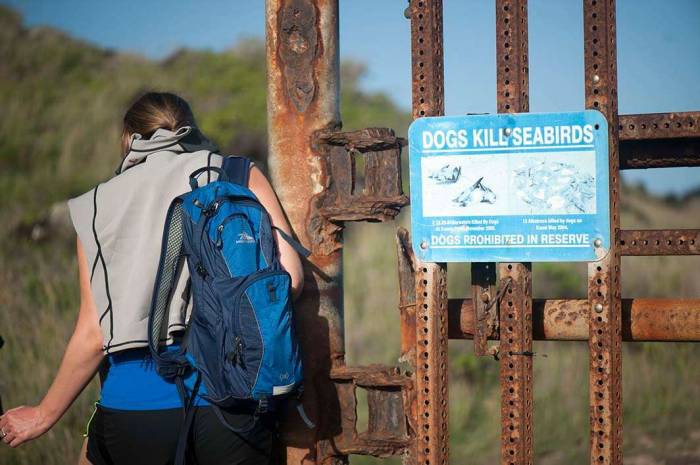 We took advantage of our early schedule to hike out to the
albatross santuary
on the northwest tip of the island. The opposite of
Na Pali
, it was flat and easy going with no cover. The birds seemed to all be hiding from the strong winds, but we did meet a large seal. On the way back we found a miniture version of
Queen's Bath
and did some swimming.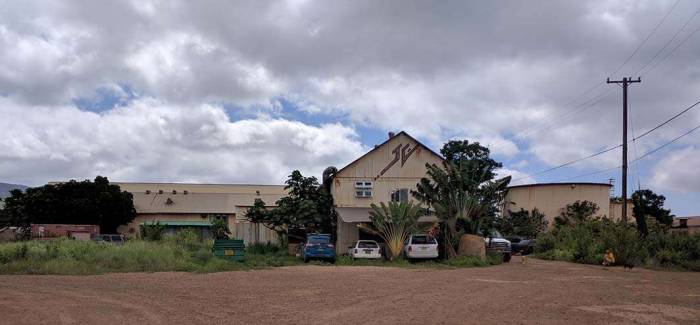 The old sugar mill had been converted to a
semi-touristy market
. We stopped by for a chemex pour of some local brew. An adjacent building in the dirt lot bore the JC surfboard logo so we
strolled over to see where the shaping magic happened
. JC looked deserted, but next to it was
Pyzel
where they were doing some shaping. The guy came out to say hi.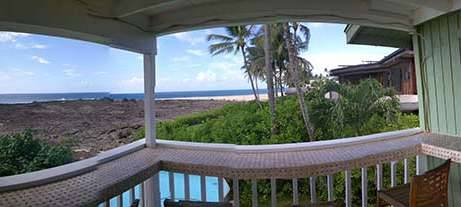 After packing up and saying goodbye to the cats, we headed for the north shore where Stef had rented a
beach house
situated between some snorkel coves and the stretch of beach that hosts Pipeline, Backdoor, Off The Wall, etc.
As I'd seen before, the
neighborhood is pretty unique
. It's a patchwork of residents and rental properties that attract the surfing elite when the north shore is going off. Lots of jet skis waiting for November.
Of course, this was September, so there was a strong shorebreak but not much else. Well, Banzai was still breaking overhead when we checked it out after
hiking pillbox
. Being kooks with rental wavestorms, we decided against paddling out there.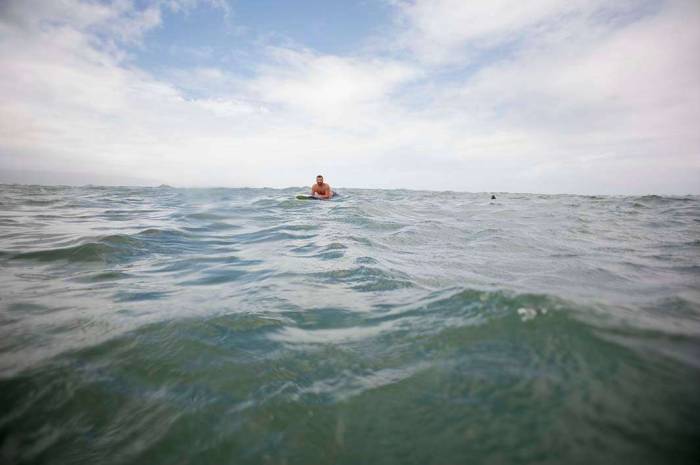 We did go out at
Laniakea
, but it was pretty stormy. There was no vis in the cove (so much for assembling the underwater housing) and when I traded out for a leashless wavestorm, I had a lonnnnnng paddleout.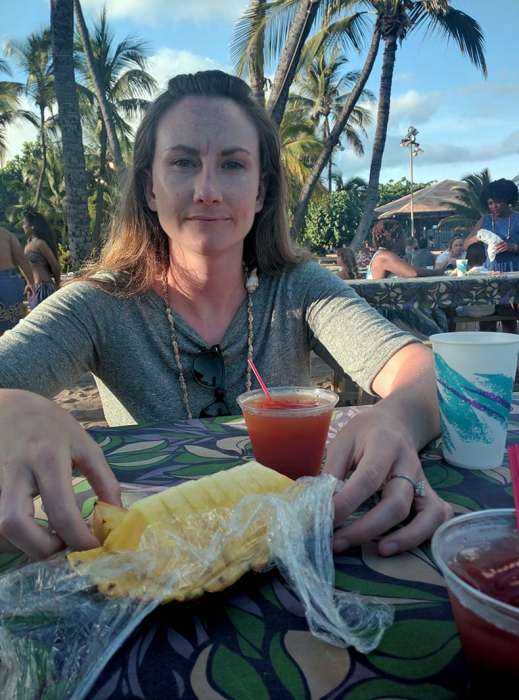 Jessica
was pretty much obligated to
luau
on her first Hawaii trip, so we went down to Germaine's. It was pretty normal for a luau, if maybe a bit more theatrical. But they had delicious pig.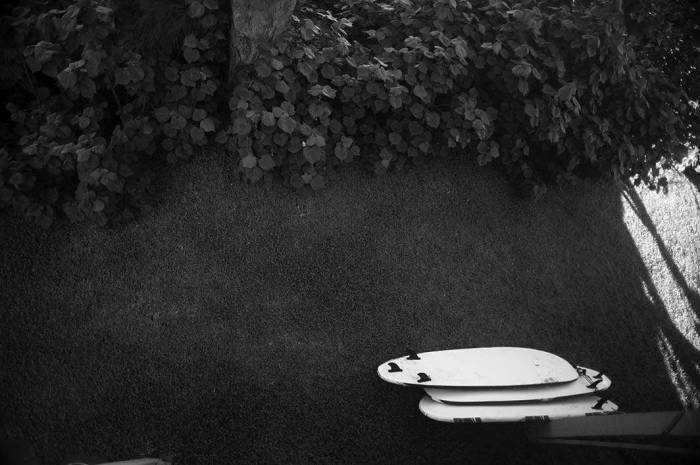 Afternoon flights on Sunday meant we had time to check out the blow hole outside the house and then go get tossed around by the shorebreak.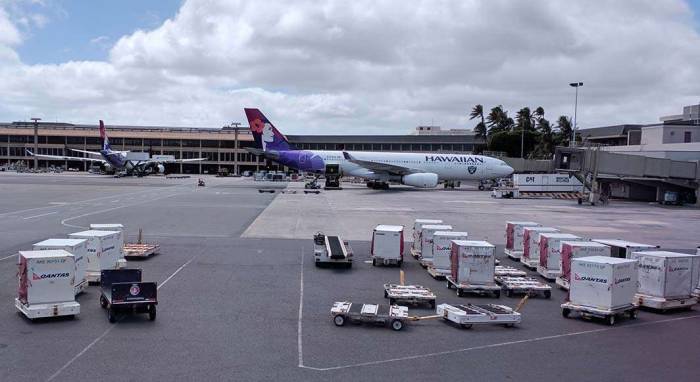 Fantasy
Football is back. Drafts, power rankings, trash talk. Still going off of
Greedydraft
although some may be wise to it - I've seen Gostkowski and the Seahawks go insanely early this season.
Medieval Gridiron
d'ogs of war
| Position | Player | Round |
| --- | --- | --- |
| QB | Aaron Rodgers | 2 |
| RB1 | Todd Gurley | K (4) |
| RB2 | Jamaal Charles | 1 |
| WR1 | Marvin Jones | 6 |
| WR2 | Sterling Shepard | 8 |
| Flex | Latavius Murray | 3 |
| TE | Coby Fleener | 5 |
| D/ST | Seattle | 9 |
| K | Dan Bailey | 12 |
| Bench/RB | Isaiah Crowell | 7 |
| Bench/RB | DeAndre Washington | 10 |
| Bench/D/ST | New York Jets | 11 |
| Bench/WR | Kenny Britt | 13 |
Medieval Gridiron Champions League
d'Brickachamps
| Position | Player | Round |
| --- | --- | --- |
| QB | Cam Newton | 3 |
| RB1 | David Johnson | 2 |
| RB2 | Doug Martin | 5 |
| WR1 | Odell Beckham Jr | 1 |
| WR2 | Sammy Watkins | 6 |
| Flex | Jordan Reed | 4 |
| TE | Coby Fleener | 7 |
| D/ST | Indianapolis | 15 |
| K | Stephen Gostkowski | 11 |
| P | Mat McBriar | 16 |
| Bench/RB | Latavius Murray | 8 |
| Bench/WR | T.Y. Hilton | 9 |
| Bench/RB | Jeremy Hill | 10 |
| Bench/WR | Josh Gordon | 12 |
| Bench/QB | Ben Roethlisberger | 13 |
| Bench/RB | DeAngelo Williams | 14 |
Password is Taco
d'ogs of war
| Position | Player | Round |
| --- | --- | --- |
| QB | Ben Roethlisberger | 5 |
| RB1 | Todd Gurley | 1 |
| RB2 | LeSean McCoy | 2 |
| WR1 | Demaryius Thomas | 4 |
| WR2 | Allen Hurns | 7 |
| Flex | Doug Martin | 3 |
| TE | Delanie Walker | 6 |
| D/ST | Kansas City | 10 |
| K | Graham Gano | 9 |
| Bench/WR | John Brown | 8 |
| Bench/WR | Markus Wheaton | 11 |
| Bench/RB | DeAndre Washington | 12 |
| Bench/TE | Richard Rodgers | 13 |
| Bench/RB | James Starks | 14 |
| Bench/D/ST | Dallas | 15 |