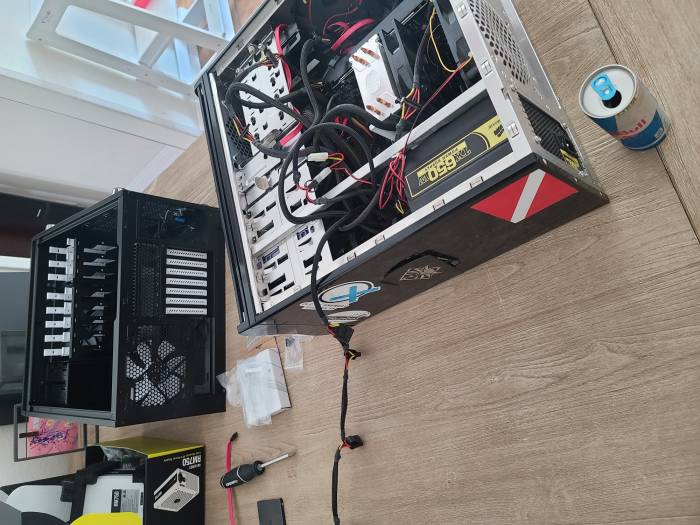 Video games, wood preservation, PC hardware, and a quick trip to Las Vegas. Read on.
How to defeat Archon Nihr (gameplay spoilers)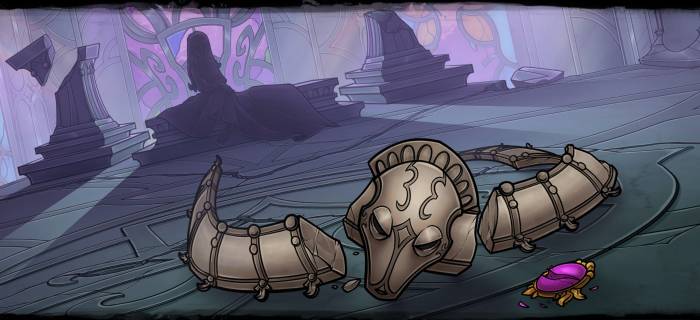 Last time
I had gotten as far as the Void on AtO. Having now completed the game on normal and two insanity levels, here are
some late game boss spoilers that might help advise squad building
.
Void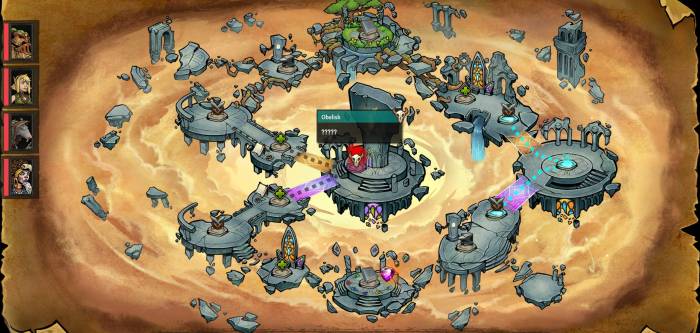 The Void (final map x2) is uniquely challenging,
even the minions can melt your tank down and destroy your back line with dark explosions
. Still, there isn't really a trick to these guys; you just need characters with a sufficient amount of minmaxing.
Dawn/Dusk
Dawn and Dusk (no relation)
can be very difficult if your don't have a lot of offensive power
.
They have a lot of health. And shield (as indicated by their giant shields).
They regenerate health when you play a card, so cheap card cycling does more harm than good.
They do a shield bash, so you need to drain their shields every round or take it on the chin.
The caveat to that last point is that they alternate putting up a powerful counterattack if you do damage past their shield. So
on every turn you want to damage one and deplete the shield on the other
(with enough buffer that your pets don't trigger the counter).
Lord Hanshek
The evil wizard guy summons 'shadow clones' on his first turn and it's not immediately obvious that he does this only once. It becomes quickly obvious that they give him a lot of heals, so they have to die first.
Hanshek deals a lot of damage and curses, so
it's important to have dispels
. The only tactical caveat (other than prioritizing his clones) is that his clones purge player buffs. So
your thorn and regen stacks are largely wasted until the clones are gone
.
Archon Nihr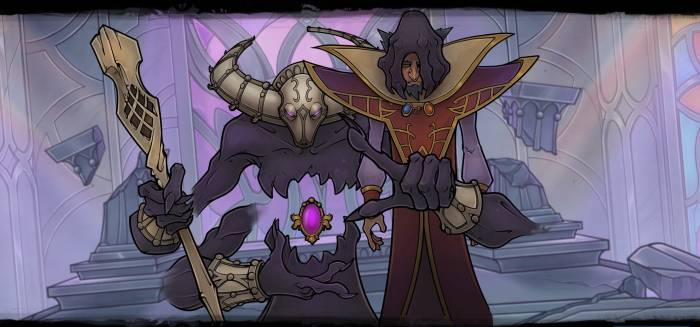 Throughout your run
you'll encounter enemies that totally subvert one of your build focuses
. Immunity to a damage type, aura stealing, shield dispel - stuff like that.
Archon Nihr brings a bunch of reverse uno cards
that sadly limit viable builds when you have the endgame in mind.
Phantom Echoes deals damage based on the size of a character's vanish pile. So Nightmare Zek is in for a lot of hurt if his tank isn't on top of things.
Crushing Darkness hits the front line for his or her shield value, ignoring block. So fortify stacks and shield buffs are suddenly a huge liability.
Corruption turns a regen build into death, specifically it converts regen stacks into poison.
I think cup and heart (never learned their names) also have reverse unos.

These nasty abilities accompany normal boss stuff; Nihr tanky, with lots of health and dispel. He summons Zombie Hanshek who players should prioritize. Nihr cycles elements and curses every turn, as you would expect from the final boss. And he introduces
a new mechanic, Doom, that puts you on an instadeath clock
.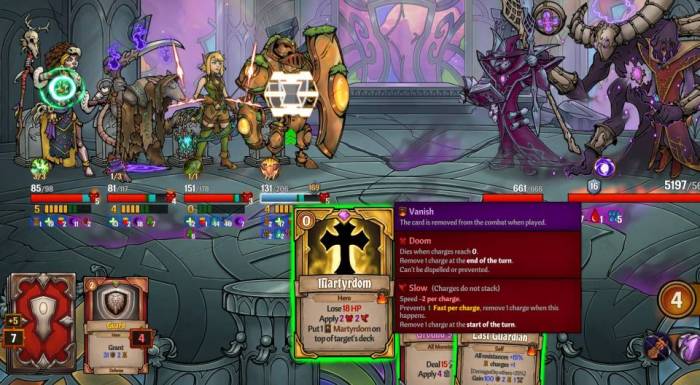 You can push the clock back by playing a mildly-painful, deck-polluting Martyrdom card. These nestle into your deck with all the Sad cards he tosses in there. Oh yeah, and both of these are vanish cards so see the first bullet above.
How to preserve wood
Me
I'd already hit all the wood with a water-based stain/sealer, but looked around online for other views on wood preservatives. Somebody mentioned that the home remedy of using motor oil to treat wood probably isn't the safest option...

I was, of course, familiar with pressure treated wood and retroactively adding copper green to regular lumber. Online woodworkers seemed to point to boiled linseed oil as a safe alternative to 10w-30
Following up on the above-excerpted post,
Rob
sent me
this video
on
shou sugi ban
:
| | |
| --- | --- |
| Wikipedia | By slightly charring the surface of the wood without combusting the whole piece, the wood becomes water-proof through the carbonisation and is thus more durable. It also protects against insects, as well as making the wood fire retardant. |
Here are some stills, but the video is really short so check it out:
How to manage a bunch of hard drives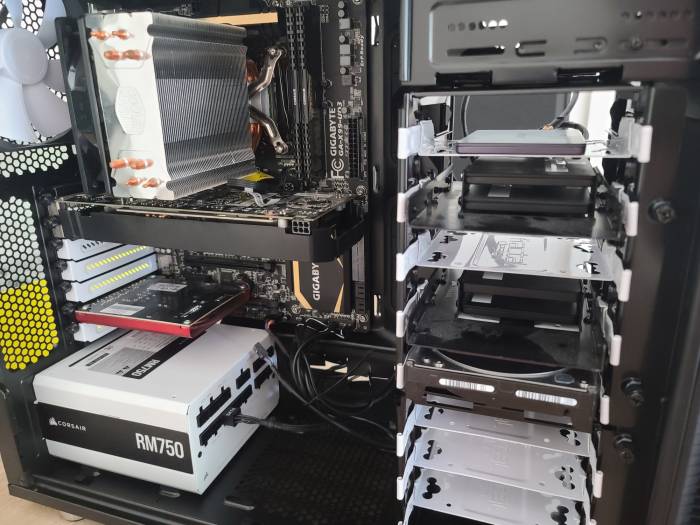 Earlier this month I
posted
about changing out my power supply and then case. I'm happy to say
the R5 storage solution is great in theory and in practice
.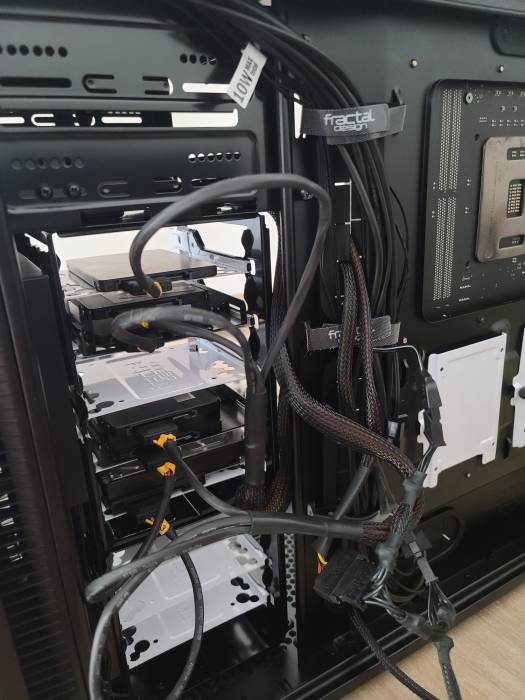 Wires tuck into the backplane and there's enough slack for my hard drive switch to connect without hassle.
How to do a 40th birthday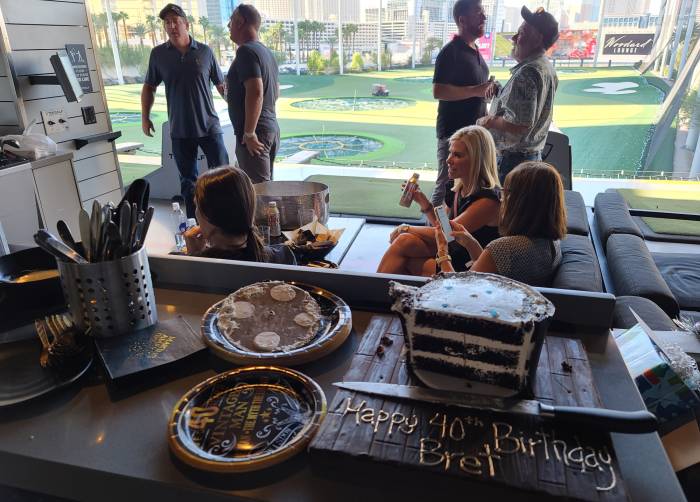 The marathon of 40th birthdays continues, this time in Vegas for some
Top Golf and a lot of pickleball
.
How to continue stumbling through Elden Ring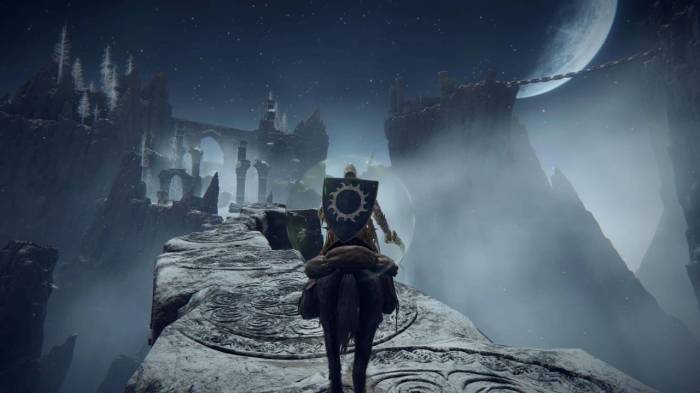 Okay this one isn't a how-to, just some pretty scenery.
How to draw The Cool S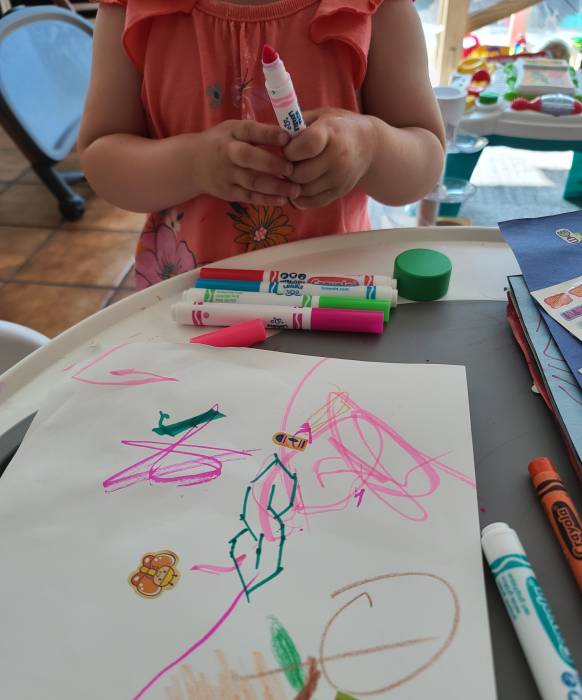 Step 1: Be cool
Step 2: Draw an S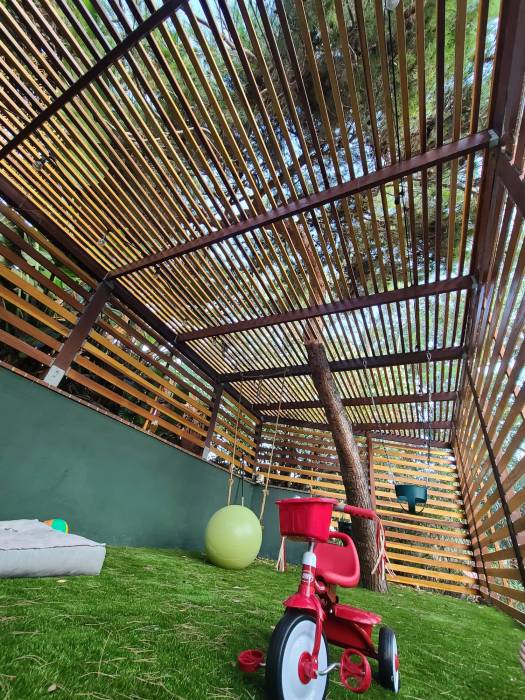 How to excite your fans
How to avoid prison
A little while back, this happened:
Rolling Stone
The feds claimed that [Steve] Bannon and his three co-defendants "orchestrated a scheme to defraud hundreds of thousands of donors." While donors were promised that 100 percent of funds raised would go toward border wall construction, they used bogus vendor agreements and fake invoices.

But Trump pardoned Bannon in the final hours of his presidency, seemingly bringing an end to the far right firebrand's legal woes. Kolfage and Badolato, on the other hand, pleaded guilty on April 21, 2022 to one count of conspiracy to commit wire fraud.
More recently, New York went after Bannon on state charges for the same criminal enterprise.
One of his accomplices managed to get a mistrial thusly
:
| | |
| --- | --- |
| Rolling Stone | Shea was the only We Build The Wall defendant to go on trial. The proceedings ended in a mistrial on June 7, 2022, following 11 jurors' allegations that the 12th panelist showed "political bias" and allegedly described the proceedings as a "government witch hunt," The New York Times reported. |
Maybe we'll see more
jury nullfication
in the Bannon proceedings. Maybe
others
.